France's Febvre Out for Motocross of Nations, Replacement Announced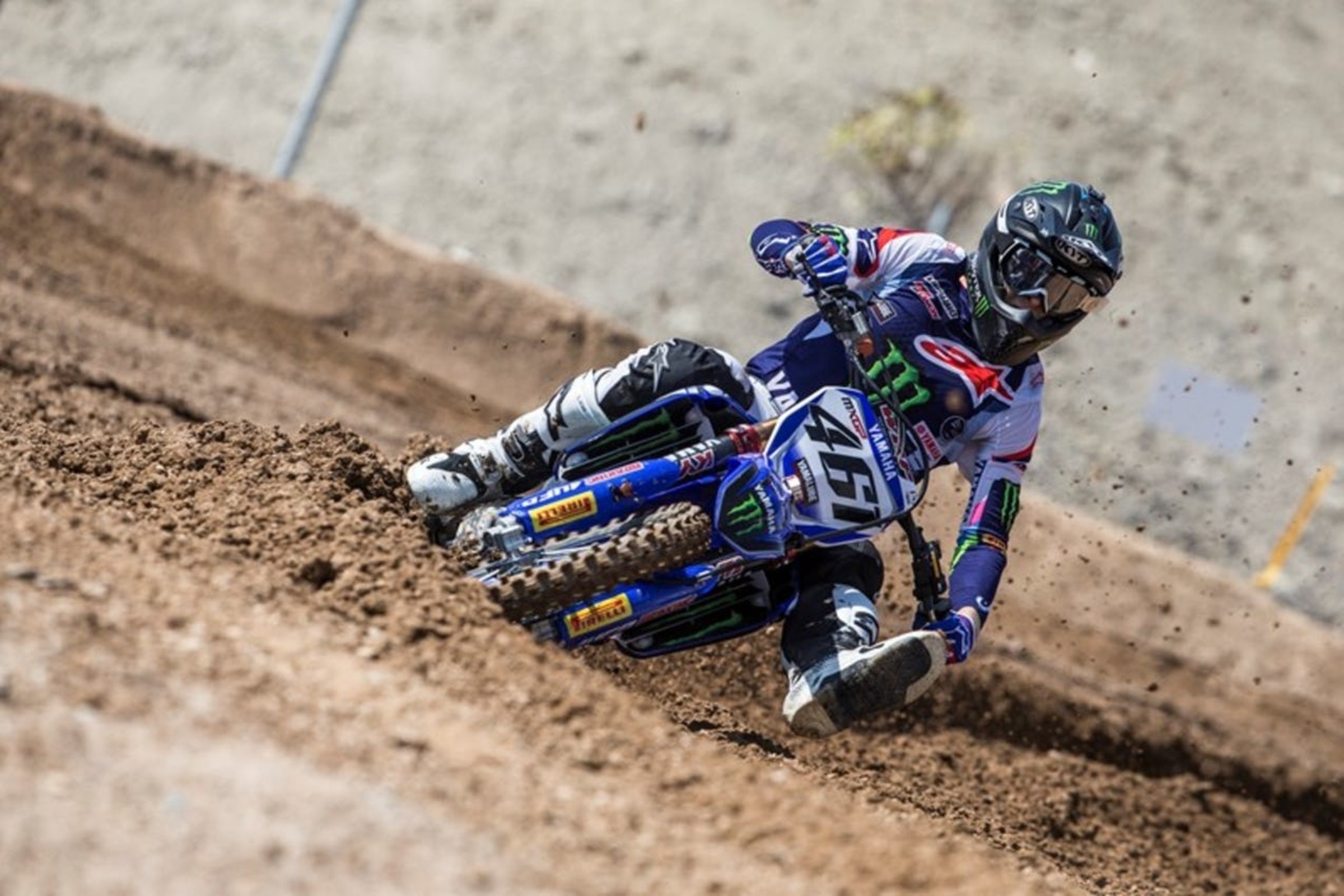 Buchanan, MI
Motocross of Nations
Motocross of Nations
Romain Febvre announced this morning that he has withdrawn from the final round of the FIM Motocross World Championship at Imola on September 30 and will also miss the Motocross of Nations at RedBud on October 6-7, where he was scheduled to race for Team France.
Febvre, who has been a member of the last three winning French teams, sustained a concussion and a broken rib in a qualifying crash at the MXGP of Turkey. He also missed the MXGP of The Netherlands last weekend at Assen.
"I feel better, but not every day," he said in a statement. "The crash in Turkey was not a small one, it was a big impact and it is taking some time to heal. I have decided to not compete in Imola and at the 'Nations, which is a shame. I am not normally somebody who quits easily, I will always do everything to ride, but this time I feel I cannot. I am honestly quite disappointed but the championship is more or less over for me. I wanted to be top-three, so if I finish fifth or sixth, it really does not make a difference to me. It is not where I want to be. Then for the 'Nations, I feel that I am not ready and if I miss so much time and riding on the bike then I will struggle to be prepared enough to fight for the win, which is what I expect from myself. It's a difficult time, but I need to take some time to heal up fully to be ready for 2019."
With Febvre sidelined for the race, France announced that he will be replaced by Jordi Tixier, who will ride Open class. After splitting with the BOS GP in August, the former MX2 World Champion is currently without a ride. At this time, it is unknown what team he will ride for at the MXoN.
We have heard the French team did reach out to Marvin Musquin, but Marvin, who didn't expect to compete in the event after he was not originally selected to the team, has been on vacation and declined. The MXoN competes six weeks after the final domestic motocross race, but is now just two weeks away. For U.S. based riders, it's difficult to jump back in if they have not planned the 'Nations into their schedule.
If you can read (or translate) in French, you can learn more about this via the LeBigusa.com site.
France is seeking a fifth-straight Chamberlain Trophy on October 6-7 at RedBud.