Yamaha Introduces All-New Prototype Adventure Gravel E-Bike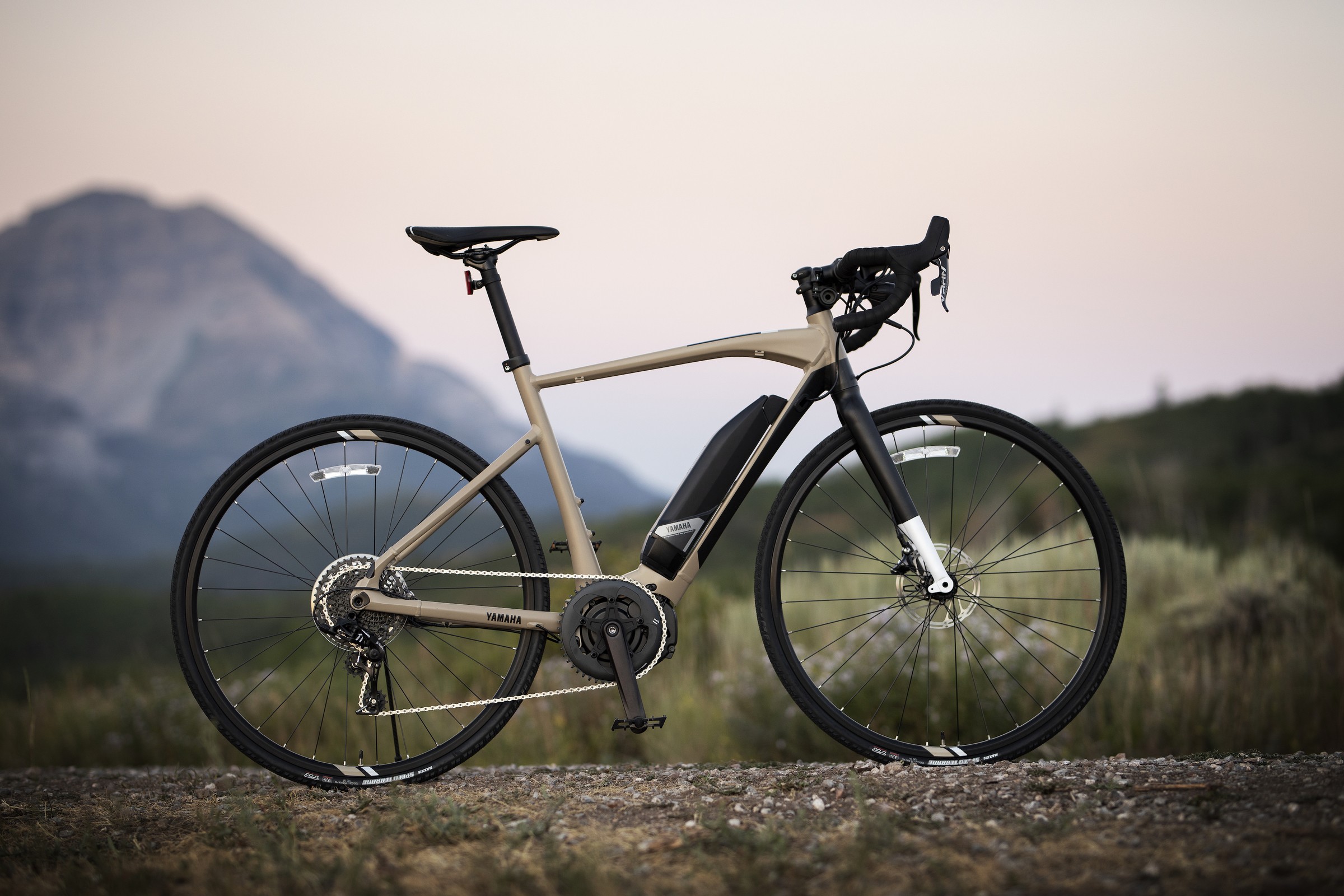 CYPRESS, Calif. — Yamaha Motor Corp., USA, is unveiling an all-new Power Assist Bicycle prototype called the Wabash today at the Interbike Expo. This all-new model is designed and developed for adventure rides, specifically for the U.S. market targeting the hottest category in cycling—gravel bikes—within the industry's biggest growth segment: electric bicycles (e-Bikes).
Yamaha is showing a prototype of the Wabash at its Interbike Expo booth (#4007). While specifications and pricing will be released in the future, initial photos and videos of the all-new model can be seen at www.facebook.com/YamahaBicycles, www.twitter.com/YamahaBicycles, and www.instagram.com/YamahaBicycles, and by following #YamahaWabash and #YamahaBicycles.
"The Wabash is the best new gravel e-Bike designed and developed for cycling adventures over whatever terrain you come across—hard surfaces, dirt, and gravel," Drew Engelmann, Yamaha's Power Assist Bicycle group sales and marketing manager, said. "You'll be able to take this Wabash adventure gravel bike just about anywhere, and we expect riders will really appreciate the versatility and performance that make this a popular and rapidly expanding segment."
Yamaha's existing lineup of road bikes currently available at independent bicycle retailers and specialty e-Bike shops across the U.S. includes the UrbanRush (MSRP $3,299), a drop-bar do-everything road bike; the CrossConnect (MSRP $2,999), a completely accessorized commuter/utility bike; and the CrossCore (MSRP $2,399), a high-style efficient fitness bike. Yamaha's performance hardtail e-mountain bike, the YDX-TORC (MSRP $3,499), is also now available.
"Yamaha launched the world's first electrically power assisted bicycle 25 years ago, and has been a global leader in e-Bikes ever since," Rob Trester, who leads Yamaha's New Business Development Division and e-Bike unit, said. "This is an exciting time for Yamaha Bicycles with our first-ever all-new production models hitting retail this summer, and now with the new Wabash on deck. We're getting great feedback from Yamaha e-Bike owners who appreciate having the confidence that Yamaha reliability, durability and performance are built into everything we make."
By visiting Yamaha's dealer locator, customers can find their nearest Power Assist Bicycle dealer by their postal code. Yamaha is developing an extensive network of bicycle dealers, with select retailers offering online orders and delivery, ensuring full dealer support across the nation.
Yamaha is the only manufacturer with 25 years of experience designing complete e-Bikes from frame to motor. Yamaha Motor Company, Ltd. (YMC) launched the world's first electrically power-assisted bicycle in 1993 and has since produced more than 4 million drive units and sold more than 2 million Yamaha power assist bicycles. YMC supplies class-leading e-Bike systems to select OEM partners worldwide.
View Yamaha's full line of Power Assist Bicycles at www.YamahaBicycles.com. Follow Yamaha Bicycles at www.facebook.com/YamahaBicycles, www.twitter.com/YamahaBicycles, and www.instagram.com/YamahaBicycles.
The Interbike Marketplace is "the largest annual gathering of the bicycle industry in North America" each year. Yamaha announced its Power Assist Bicycle brand at Interbike last year and will have its full line of production models, along with a prototype of the all-new Wabash, on display this year.