Mechanicsville, MD
Budds Creek
Lucas Oil AMA Pro Motocross Championship
We saw an El Chupacabra sighting in the second 450 moto at Budds Creek on Saturday. Rocky Mountain ATV/MC-WPS-KTM's Blake Baggett put in a late-moto charge to grab second in the moto—his best moto finish on the season—and fourth overall on the day.
Steve Matthes spoke with Baggett after the race.
Racer X: The Chupacabra was back in that second moto. Eli Tomac was phenomenal, and then next thing I know, I turn around and your lap times are faster than his. You're blowing by guys. What was the secret? What'd you find? What happened?
Blake Baggett: I just been out in the ocean looking for that sinking ship with all the treasure on it. It's just been sitting on the bottom of the ocean floor.
It was great. Nice work.
I really don't know. I wish there was something that I could go, "Okay, I ate this or I drank that, or I talked to PulpMX in the morning and Steve gave me a high-five and we gave knuckles," and that was it. If that was the secret, you'd be my guy.
Also, you would be doing it more than just one moto.
Yeah, exactly.
But for real, you just felt good? You just found some lines? You just got a second half surge, kind of?
Yeah. At the middle there, I just kind of went a little flat and was like, man, I don't know if I'll be able to make it to the front with these guys. This pace was kind of good. Then something just clicked with a few to go, like six or seven to go. Then I just got the train rolling and kept it going. I got into lappers there with like two laps to go. I felt like I could have made it at least a good show for the fans. It was good.
Does it feel good to do that?
Yeah, good to come back. I just got to keep plugging away and I got to find that every weekend. So this year has been a little bit of a tough year, but we're just kind of regrouping as we're racing right now, getting ready for supercross, basically. Got a bunch of new stuff that we're going to be doing training-wise and everything else, and just switching up the whole program. We're going to revamp and come out swinging.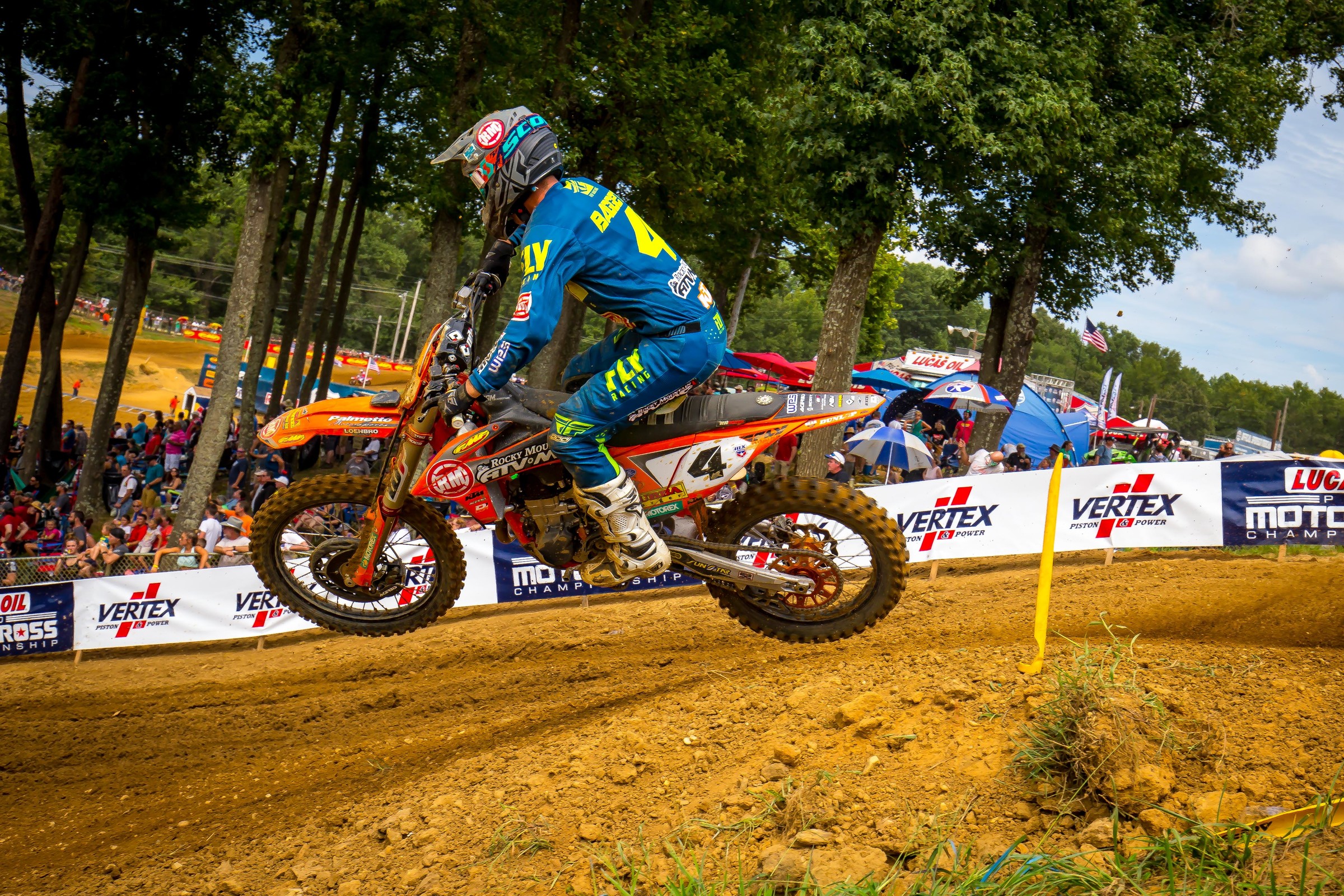 It's nice to know it's still in there, the Chupacabra. First moto, looking back at it, you probably forced it with Jason Anderson, who went down there, but before that, did I sense a little bit of a brake check?
Oh yeah. There was multiple brake checks. But yeah, I might have just forced it there. It is what it is.
Probably out of anger.
It is what it is. It's kind of like you find that person out there and there's those people that you run into no matter what in this sport. Everybody has one. He likes me. I like him.