Gavin Trippe 1940—2018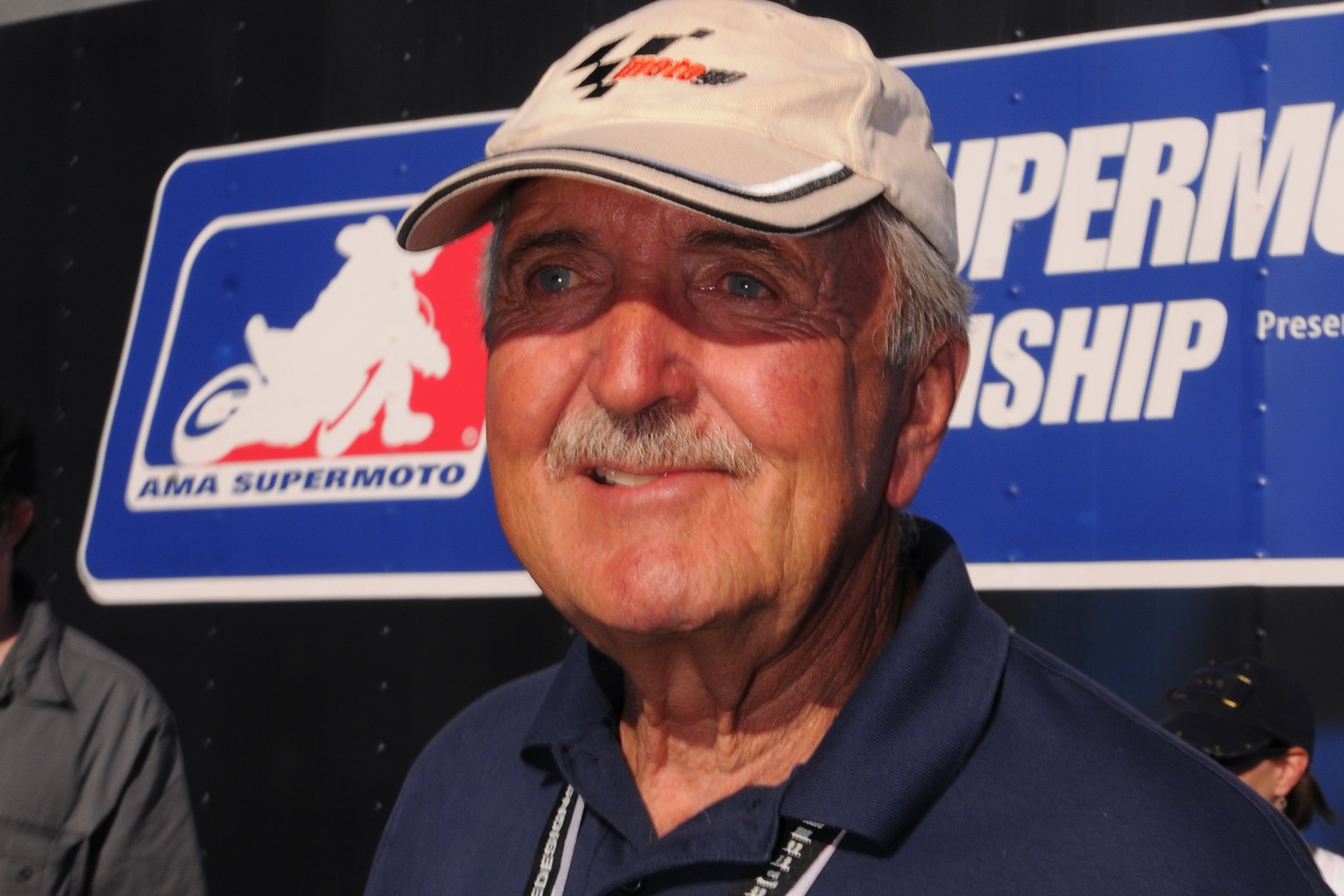 Racer X learned of the tragic news that pioneering racing promoter Gavin Trippe Sr.—the creator of the United States Motocross Grand Prix at Carslbad Raceway and a member of the AMA Hall of Fame—passed away yesterday. He was 78.
Trippe's son, Gavin Jr, posted this on Facebook:
On behalf of the Trippe Family, I regret to inform you that my father Gavin Trippe Sr tragically passed away yesterday July 2nd, 2018. For all that knew him personally, words can not describe what this man has accomplished. We are shocked and feeling great pain so please respect our privacy at this time.
We love you OG, thank you for all the good you did for this world.
I hope you are enjoying a nice glass of wine with Mom.
Love you
Gavin Jr
Trippe was a guiding force in the growth of motocross in the United States in the seventies, as well as the Southern California culture that surrounded it. The Carlsbad USGP and its annual spot on ABC's Wide World of Sports TV calendar—it was often the only motocross race shown on TV all year—led to an explosion in off-road motorcycling, and also made international heroes like Roger DeCoster into superstars in America.
Trippe was also instrumental in the growth of AMA Superbike racing and American road racing in general. When he began sending American dirt track and road racers to England to compete in international match races, he ignited the flame for American talent on the global stage, which led to eventual dominance by Americans in 500cc GP road racing (MotoGP today) including Kenny Roberts, Freddie Spencer, Wayne Rainey, and more.
Under the request of the ABC TV network executive Robert Iger, now CEO of the Walt Disney Corporation, Trippe dreamed up a fusion of flat track, road racing, and motocross, dubbed the Superbikers. Those races birthed the spot of supermoto. For a detailed look at his incredible accomplishments in motorcycling, check out his AMA Hall of Fame biography.
Racer X checked in with Trippe last November for a Where Are They Now piece. He had long since left the motorcycle racing business but was still intimately involved with motorcycles on another level, helping arrange motorcycle auctions for the popular Mecum Auction shows.
Trippe's innovation, vision, and enthusiasm helped shape motorcycling for thousands of people during the most critical time of growth in the sport—literally the time in which motocross was taking hold in America.
Godspeed, Gavin Trippe.