April 9
1974
(Actually, this one should have been in yesterday's entry, as it took place on April 8, 1974, but we missed while working over in Italy!)
The opening round of the 1974 AMA 250 Pro Motocross Championship took place with a tripleheader at the Hangtown Motocross Classic in Plymouth, California. Honda's Billy Grossi took the 250 Class win aboard a CR250 Elsinore ahead of Husqvarna's Marty Tripes and defending two-time champion Gary Jones, then aboard a Can-Am. In the 500 Class, Yamaha's Mike Hartwig debuted his new 400 Monoshock with the win ahead of CZ's Tony DiStefano and Husqvarna's Gary Semics.
But the real news was the third class, the first inclusion in the AMA Pro Motocross Championship of 125cc motorcycles, and the big winner was Honda's teenaged superstar-in-the-making Marty Smith aboard a CR125 Elsinore. His teammate Chuck Bower was second, and Husqvarna rider Robert Haag of Newport Beach, California, was third.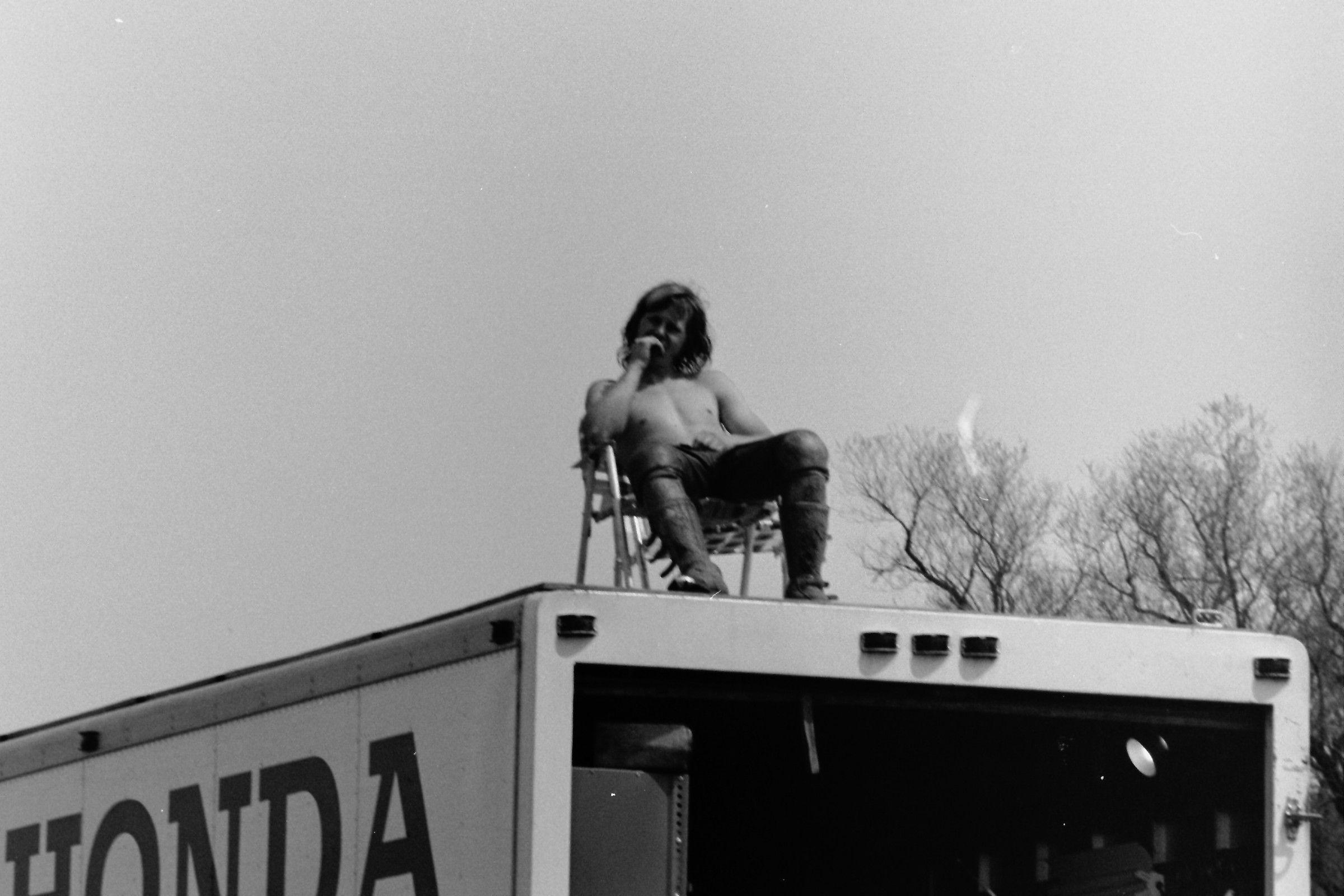 Smith's win in the first AMA 125 National would be followed 30 years later by the last win for a 125 at an AMA National, when James Stewart won the September 5, 2004, Steel City 125 National aboard a Kawasaki KX125. One week later, Stewart would ride a Kawasaki KXF250 to the win at the season-ending Glen Helen National. No 125cc motorcycle would ever win a 125 National again, and the class name was soon changed to Lites.
1994
After crashing out of his heat race and having to make the main through the LCQ, Honda's Jeremy McGrath pulled an epic holeshot from the far outside and won the Pontiac Supercross as he continued his march to the 1994 AMA/Camel Supercross Championship, his second in a row. Noleen/Sizzler Yamaha's Larry Ward was second, with Kawasaki's Mike LaRocco third.
In the 125 class, Honda-mounted Mike Brown topped Suzuki factory riders Jimmy Button and Ezra Lusk.
1978
The '78 AMA 125/250 Nationals started off at Hangtown's old Plymouth setting—the last time there for the Hangtown Classic—and Yamaha's Bob "Hurricane" Hannah won again. This time it was over Suzuki's Kent Howerton and Honda's Jim Pomeroy. Husqvarna's Chuck Sun was fourth, and get this: Carabella rider Billy Grossi was fifth! There was also a Kawasaki (Jim Weinert), a Maico (Mark Rakestraw), and a Can-Am (Rich Eierstedt) in the top ten, which means eight brands were represented in the top ten.
The 125 class saw #1 Broc Glover begin his title defense with a win over Suzuki's rookie factory rider Mark Barnett and Honda's Steve Wise.
Over in Europe, defending 500cc FIM Motocross World Champion Heikki Mikkola started his title defense with a win over Suzuki's Roger DeCoster and Honda-mounted American "Bad" Brad Lackey in Payerne, Switzerland. In the 125cc opener in Austria, reigning three-time FIM Motocross World Champion Gaston Rahier of Team Suzuki won ahead of Yamaha's Gerard Rond and the best motocross rider to ever emerge from Japan, Akira Watanabe. And in the 250cc Grand Prix opener, Harry Everts of Belgium took the win in Spain aboard a Bultaco, followed by Montesa riders Jean-Paul Ingels and Torao Suzuki, giving Spanish brands a rare 1-2-3 sweep in Spain.
In that '78 Spanish 250 GP, only Everts and Mingels finished both motos in the points. And even Torao Suzuki only finished one moto, and finished second at that.... Please take their 1-2-3 in the history books with a grain of salt!
1988
Team Honda's Rick Johnson won the opening night of the Pontiac Silverdome doubleheader aboard a CR250. Kawasaki teammates Jeff Ward and Ron Lechien would finish second and third, with Yamaha's Broc Glover and Honda's George Holland rounding out the top five.
In the 125 class, Yamaha support rider Mike LaRocco, riding his very first 125 AMA Supercross, took the main event win. He would be followed by fellow Yamaha rider (and future FMX overlord) "Mad" Mike Jones and Kawasaki Team Green rider Chris Coleman of New York.