No Race Over The Weekend? Let's Celebrate the 1990 Atlanta Supercross!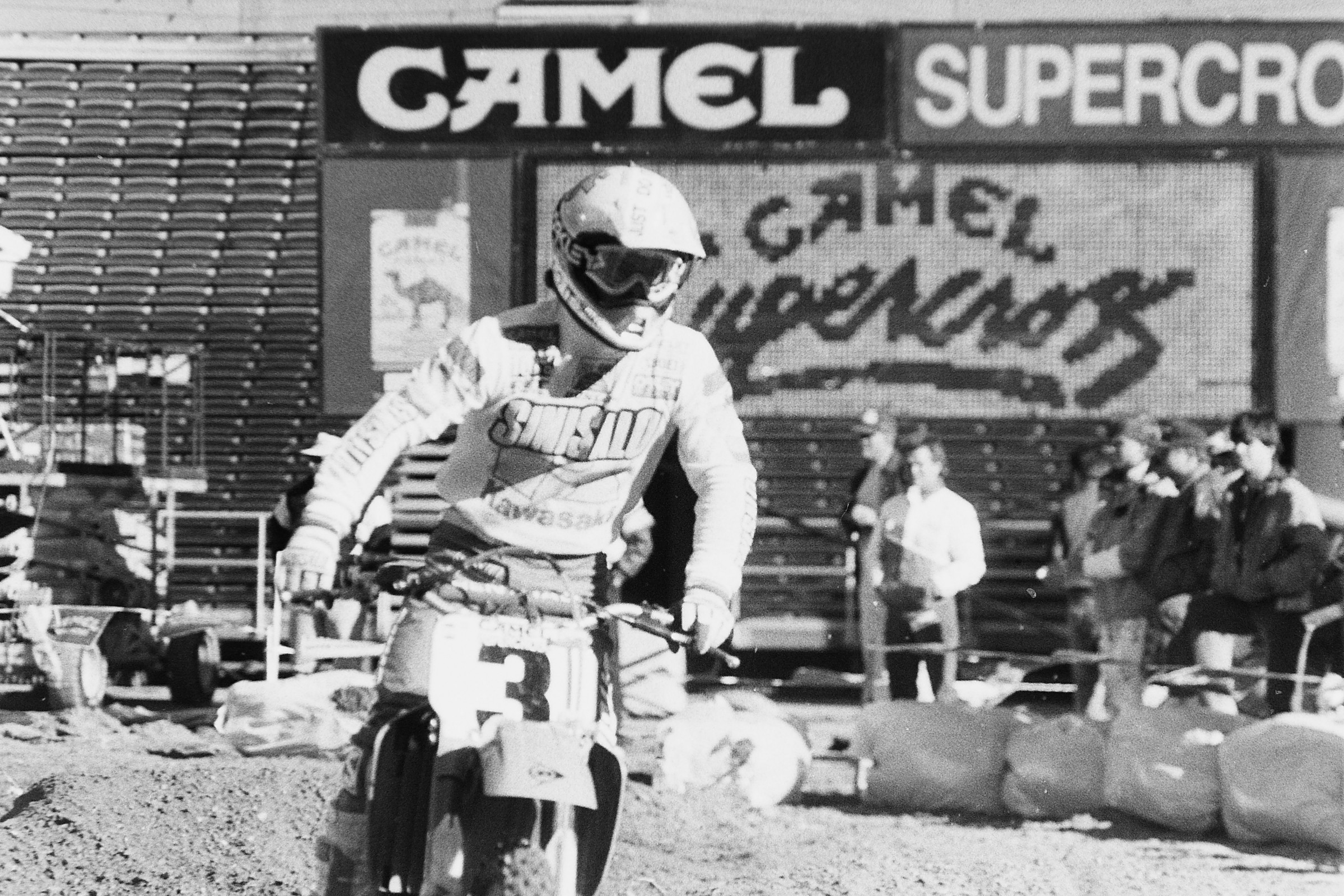 The 1990 Atlanta Supercross is the best supercross race ever. Wait? Not sure of that? We've seen many great one-on-one battles through the years (the legendary Anaheim '86 battle with David Bailey and Ricky Johnson comes to mind), but Atlanta is the ultra-rare event where #deepfield really was a thing (before it was a thing).
Glance at the race on YouTube and you'll see nearly ten riders in contention for the win throughout, including Damon Bradshaw, Jeff Stanton, Rick Johnson, Guy Cooper, Johnny O'Mara, Mike Kiedrowski, Jeff Matiesevich, and eventual winner Jeff Ward, who was barely seen in the early laps. Ward stole second with one lap to go, then took the lead on the final lap to grab as dramatic of a win as there will ever be.
For Cooper, who led until the last lap but finished second, it was a heartbreaker because he would never end up winning an AMA Supercross race. For Johnson, who was trying to climb back to the top after struggling for a year with a wrist injury (which would ultimately be a career-ender), his laps in the lead brought the Atlanta fans to their feet. He couldn't hold on (literally) and finished third.
Atlanta 1990 is as good as it gets. We'll celebrate the event with interviews with Ward, Cooper, and Johnson, as well as our Racer X Illustrated feature on the race, originally published in 2008.
Enjoy the break. We'll return to your regularly scheduled supercross coverage next weekend when Monster Energy Supercross resumes in Seattle!