MXGP of Bulgaria Added to 2018 FIM Motocross World Championship Calendar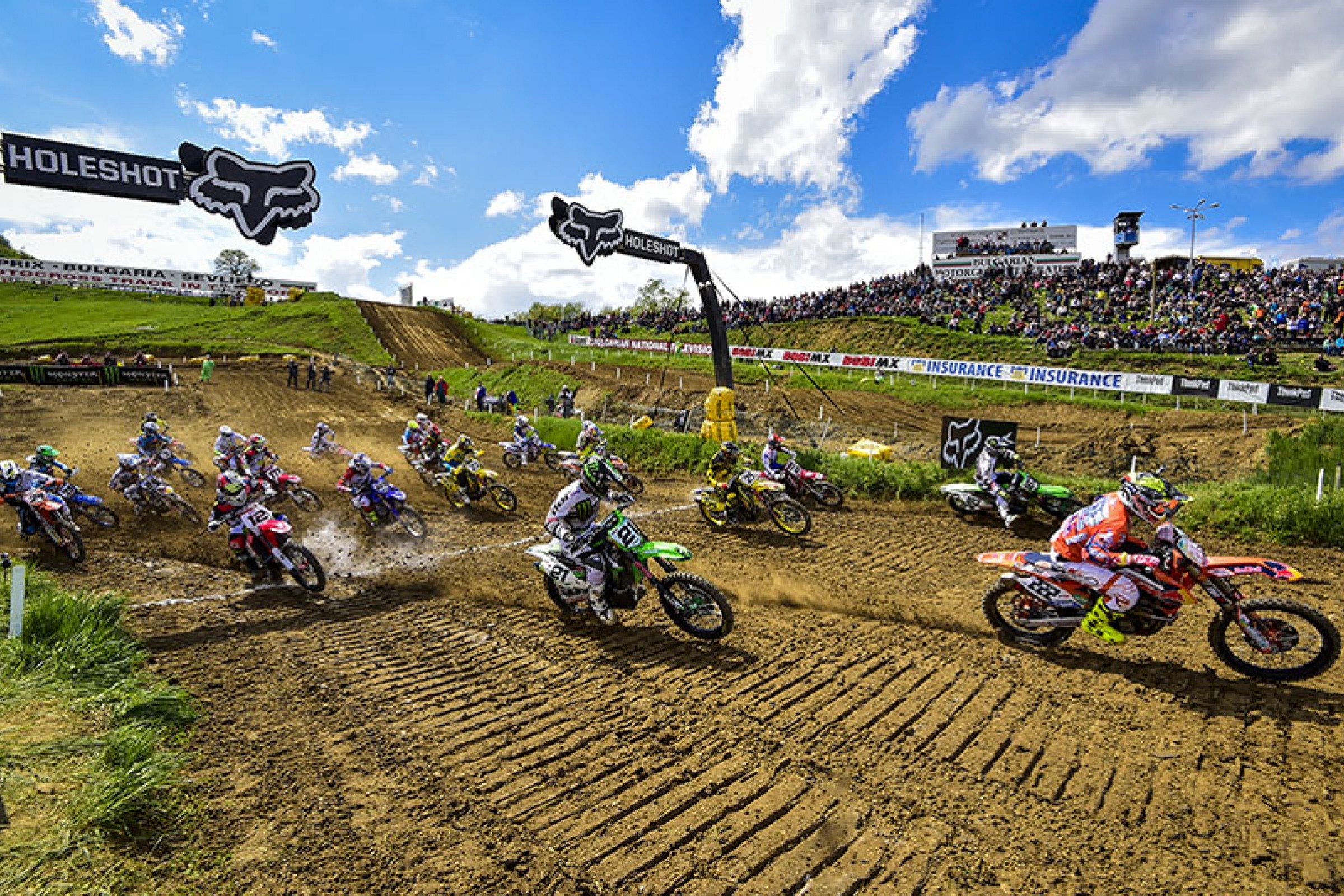 The FIM Motocross World Championship is back to a 20-round schedule, as the addition of Bulgaria was announced today. It replaces Sweden on the calendar.
The original 2018 calendar was 20 rounds, but in January ,Youthstream announced it was cancelling the MXGP of Sweden at Uddevalla.
"Due to last-minute changes, Youthstream regretfully informs that the organizer of the MXGP of Sweden, in Uddevalla, had to cancel the FIM Motocross World Championship event scheduled for the 12th of August 2018," Youthstream said in a statement at the time.
The MXGP of Bulgaria is set for August 25 and 26 and will include EMX250 and EMX300 classes. MXGP last visited the Sevlievo circuit in 2014.
Below is an update calendar.
2018 FIM MXGP / MX2 MOTOCROSS WORLD CHAMPIONSHIP CALENDAR
DATE
GRAND PRIX
VENUE
4 March
PATAGONIA - ARGENTINA
Neuquen
18 March
EUROPE (NL)
Valkenswaard
25 March
LA COMUNITAT VALENCIANA (ESP)
Redsand
8 April
TRENTINO (I)
Pietramurata
15 April
PORTUGAL
Agueda
1 May
RUSSIA
Orlyonok
13 May
LATVIA
Kegums
20 May
GERMANY
Teutschenthal
3 June
GREAT BRITAIN
Matterley Basin
10 June
FRANCE
St Jean d'Angély
17 June
LOMBARDIA (I)
Ottobiano
1 July
INDONESIA
Pangkal Pinang
8 July
ASIA (INDONESIA)
Semarang
22 July
CZECH REPUBLIC
Loket
5 August
BELGIUM
Lommel
19 August
SWITZERLAND
Frauenfeld/Gachnang
26 August
BULGARIA
Sevlievo
2 September
TURKEY
Afyon
16 September
THE NETHERLANDS
Assen
30 September
ITALY
Imola