Loretta Lynn's AMA Amateur Motocross National Episode 2 To Air December 23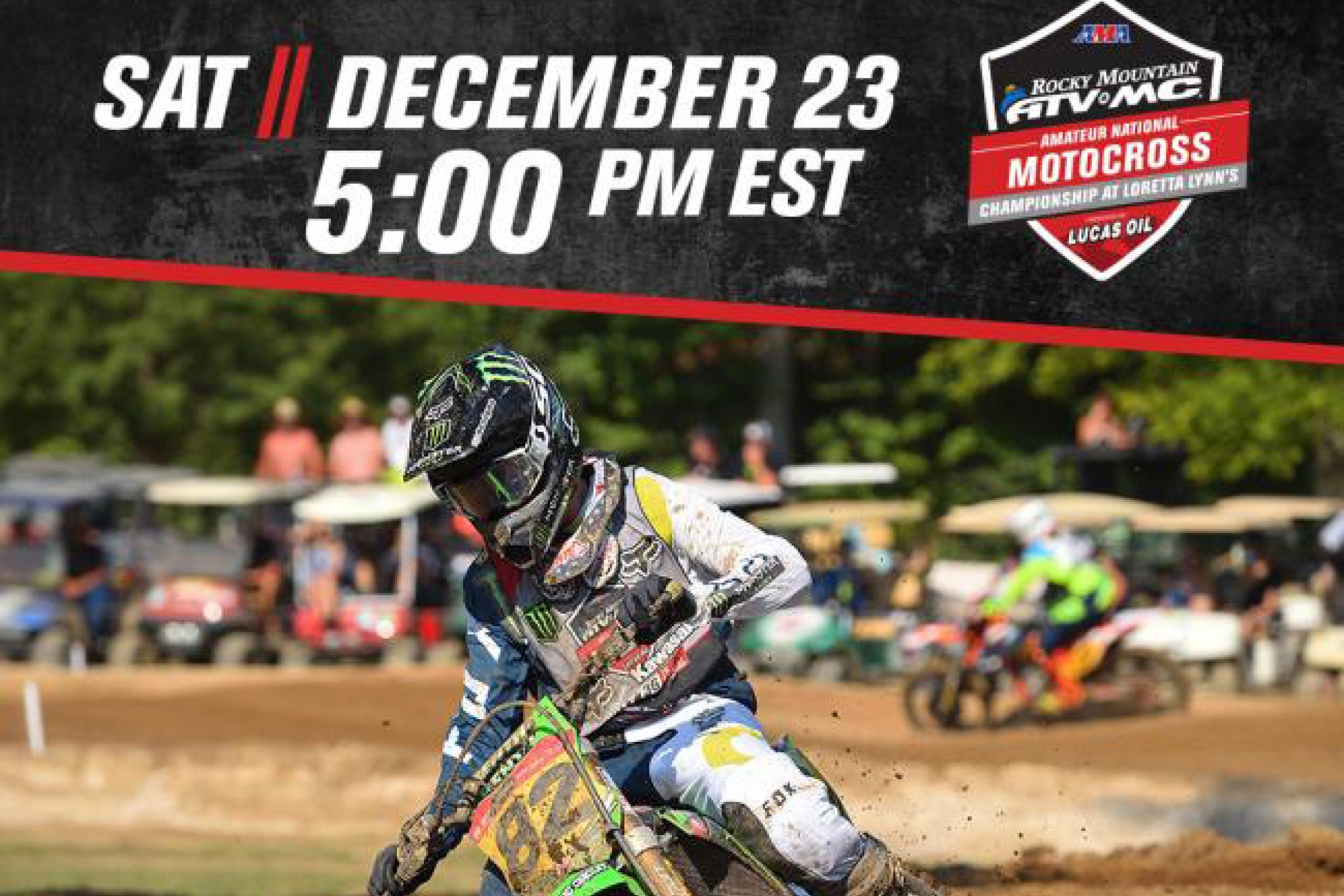 The second NBCSN highlight episode from the 2017 Rocky Mountain ATV/MC AMA Amateur National Motocross Championship presented by Lucas Oil is set to air this Saturday, December 23, at 5 p.m. EST.
You'll be treated to highlights from both the 250 A and 250 B classes, featuring up-and-coming talent such as Garrett Marchbanks, Joey Crown, Seth Hammaker, Joe Shimoda, and Derek Drake. The show will also include a story on the ultimate motocross fan, Brian Spencer, in addition to a salute to the 2017 class champions. Professional motocross athlete Jimmy Albertson and the voice of Lucas Oil Pro Motocross, Jason Weigandt, will be commentating the show.
PREMIERE:
Saturday, December 23
LLMX Show Episode 2
Television: 5 p.m. EST, NBCSN
REPEAT AIRING:
Wednesday, December 27
LLMX Show Episode 2
Television: 3 p.m. EST, NBCSN
REPEAT AIRING:
Saturday, December 30
LLMX Show Episode 2
Television: 12 p.m. EST, NBCSN