THOR MX and Marvin Musquin Extend Relationship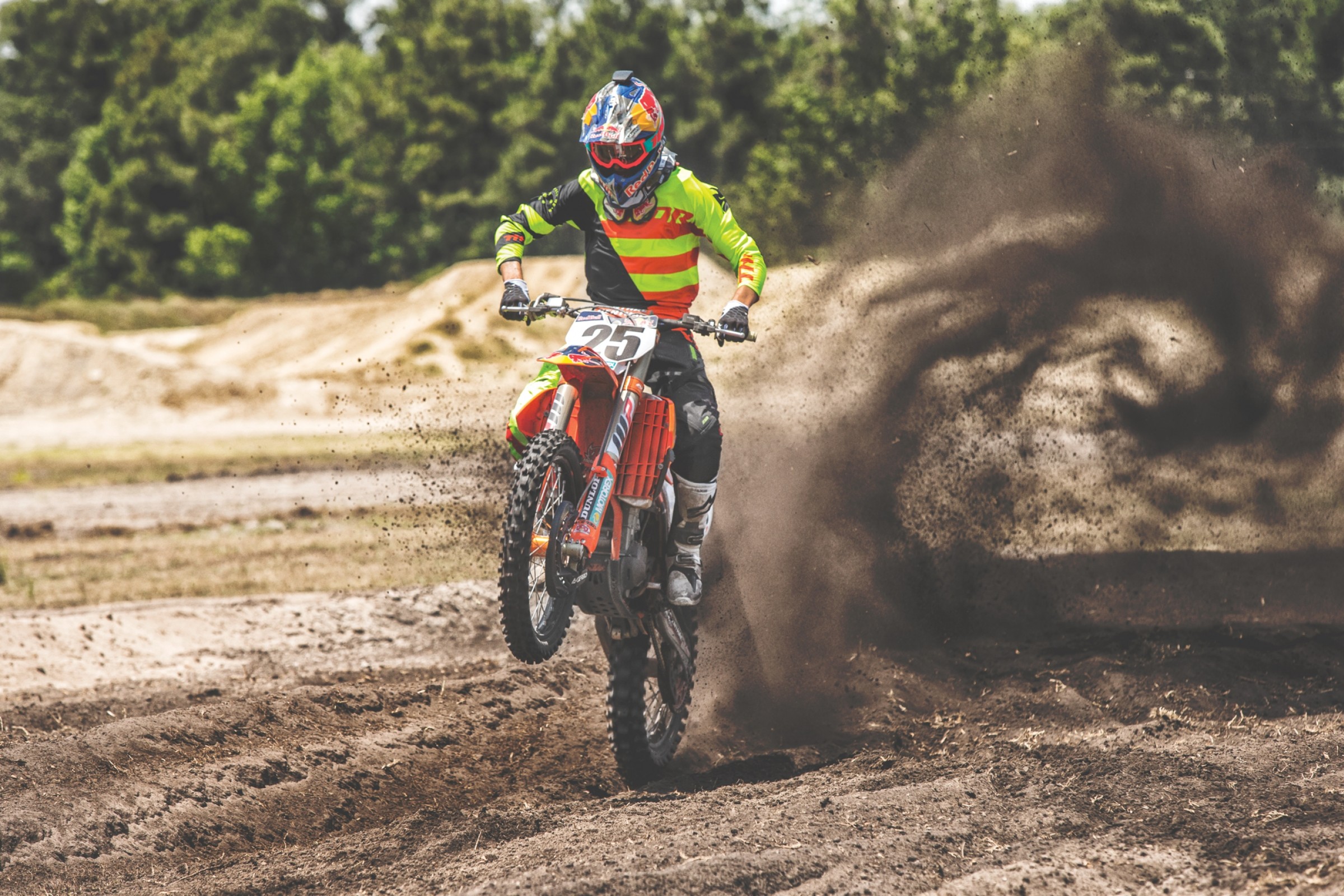 Poway, CA — THOR MX is proud to announce the continuation of its partnership with Marvin Musquin. The Red Bull Factory KTM rider started his U.S. racing career with THOR in 2013 and 2014. Musquin returned with the brand in 2016 as he entered the 450 class and has been a premiere athlete on the team ever since.
Musquin's unmistakably smooth riding style and relentless work ethic have propelled him to the top ranks of the 450 class. 2017 has been a breakout year for Musquin, with his first Monster Energy 450 Supercross victory and four overall Lucas Oil Pro Motocross wins.
Heading into the 2018 season, Musquin is high on confidence after a streak of off-season victories, including wins at the Monster Energy Cup, Red Bull Straight Rhythm, Paris Supercross, and Geneva Supercross.
Musquin's character, on and off the bike, makes him a great fit with the THOR team. His dedication to progression and performance matches the mission of the THOR brand. Additionally, Musquin provides invaluable input for the testing and development of THOR products.
"We are immeasurably happy to continue our relationship with Marvin," THOR MX brand manager Josh Shorter said. "After four great years of support, including his banner year in 2017 and absolutely dominating the off-season, we at THOR are all looking forward to great things to come in this partnership for the long-term. When it comes to Marvin's performance, the cliché 'this is only the beginning' is definitely an understatement."