GasGas Signs Andrew Delong for GNCC and National Enduro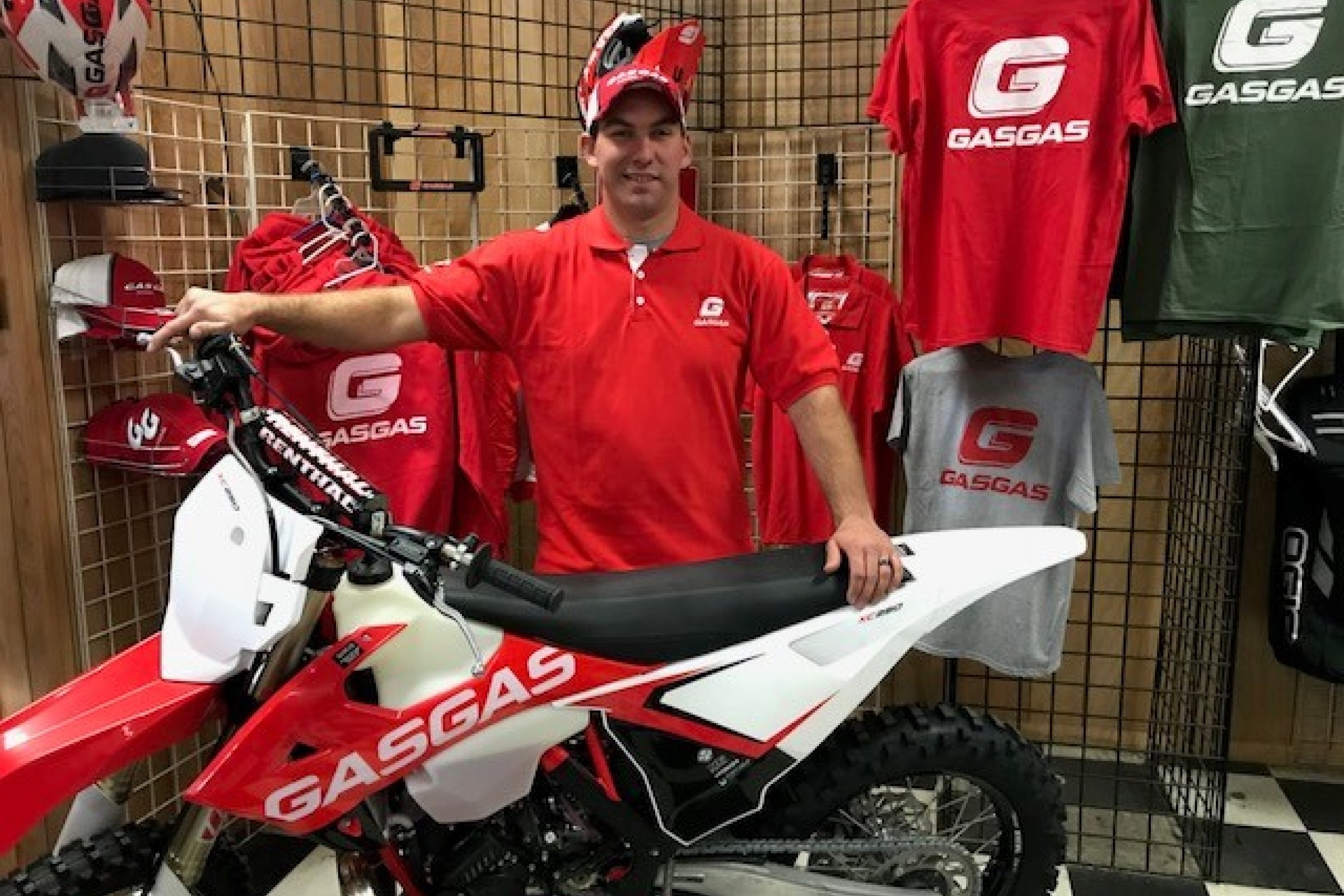 Torrot GasGas NA Inc. is pleased to welcome Pennsylvania's Andrew Delong to join the GasGas North America race effort. The 2014 National Enduro Champion will bring a great amount of enthusiasm and professionalism to our growing racing efforts during the 2018 season. Operations Manager Mark Berg is very excited to have Andrew be a part of the GasGas family.
"We are excited to field Mr. Delong as our premier competitor during our inaugural year racing the GNCC series. Andrew has the character of a fierce competitor and the desire to be on the podium, week-in and week-out. GasGas can't wait to go racing in 2018 to show everyone what the new XC line of bikes can do."
Andrew will be aboard the new 2018 XC300 machine on the Front Row during the 2018 GNCC season, contesting the XC1 Pro class. In addition to the GNCC series, Delong will be competing in the National Enduro NE Pro 1 division. New in name only, the NE Pro 1 class is the top-level class that Andrew has won in the past. Although he is sure to face stiff competition in both GNCC and NEPG, we are confident that Andrew and the XC300 will be up to the task.
In addition, Andrew will help advise on product testing and younger rider development.
The season starts in February, and Andrew has been already logging hours on the new bike with great anticipation for the racing to start.
"For 2018, I'm excited to take on new challenges and start fresh with the new GasGas company. With one day of riding the bike, I'm super comfortable and excited to be on it. It's been awhile since I've completed a full season, so my goal this year is to stay healthy and complete the season, and I want to be competitive every race. I'm very thankful to GasGas for giving me an opportunity like this!"