Jimmy Decotis Signs with FXR Racing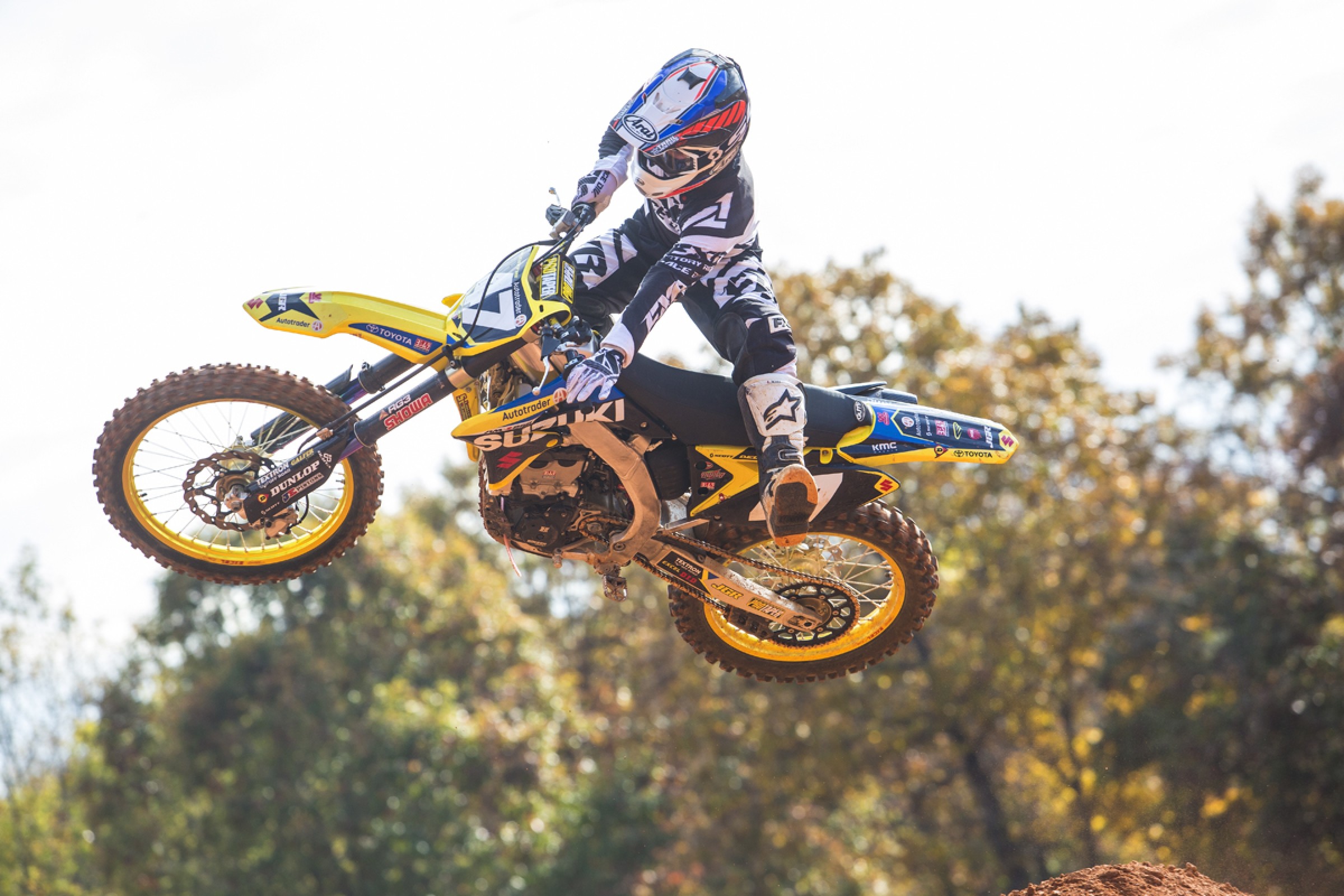 Canadian gear company FXR Racing and Jimmy Decotis have agreed to a gear deal for the 2018 Monster Energy Supercross season, the company announced yesterday.
Decotis, who signed with AutoTrader/Yoshimura Suzuki this off-season, previously wore the brand when he raced the Canadian Nationals in 2015.
Below is the press release from FXR Racing announcing the deal.
Winnipeg, MB - FXR Racing is pleased to announce the return of Jimmy Decotis to the FXR race program. We have maintained a longstanding relationship with Jimmy and know what he is capable of and the professionalism that he carries on and off the track. We will be partnering with Jimmy's new team Autotrader/Yoshimura JGR Suzuki for his return to the MX2 class for the 2018 supercross season. Just coming off his best supercross season of his racing career, Jimmy has now aligned himself with one of the best teams in the business to give him the support to get to the next level. We look forward to the continued success that comes with an athlete of Jimmy Decotis' calibre. We will continue to support Jimmy as he works hard to convert his JGRMX supercross deal into a 250 class outdoor ride.