Gavin Faith Withdraws from Australian Supercross Championship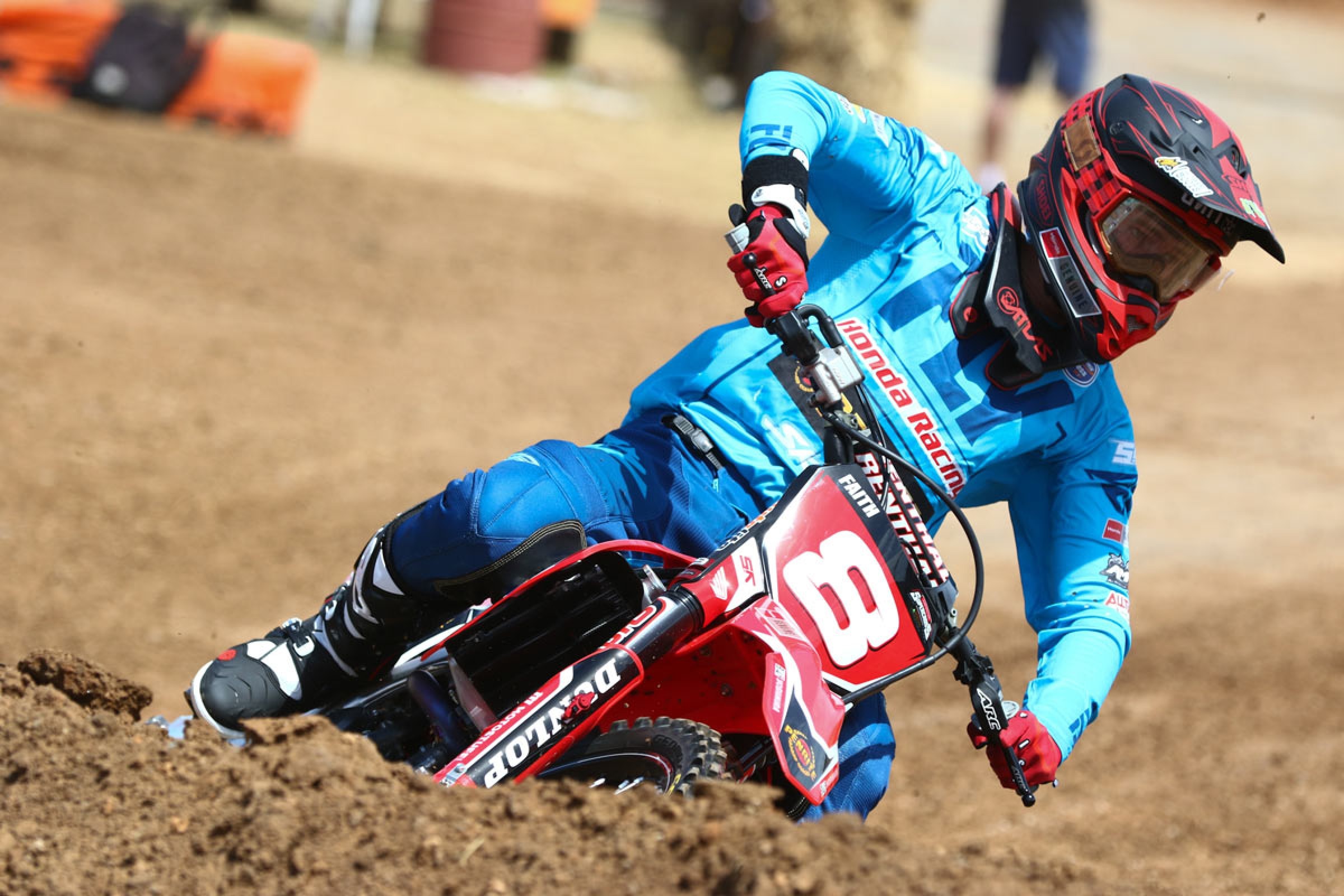 American Gavin Faith, who currently leads the SX2 Class (250) in the Australian Supercross Championship, has been forced to withdraw from the series to undergo wrist surgery.
In the announcement on his Instagram page yesterday, Faith said he initially sustained the injury in a heat race crash at round two. He won the main event later that night and raced round three last weekend, finishing fifth.
Per his post, Faith will return to America immediately to have surgery.
"Unfortunately I'm heading back to America today to get my wrist operated on. I had a bad crash in my heat race a few weeks ago in Baccus Marsh breaking my wrist and tearing 4 ligaments. As much as I want to keep racing and hang on to the red plate, the pain has gotten to be unbearable and I need to look out for my own heath. I want to thank everyone that has been a part of the program."
Faith, a two-time SX2 champion in the series, currently holds a two-point lead over Wilson Todd.
MotoOnline.com.au is reporting that Faith's Penrite Honda Racing team will seek an overseas replacement rider for the remaining rounds of the championship (the team feels any capable Honda riders in Australia are already locked up), so there's a chance another American gets the spot. The replacement rider is expected to be named prior to the AUS-X Open on November 11-12.