Broc Glover Receives MXGP Lifetime Career Award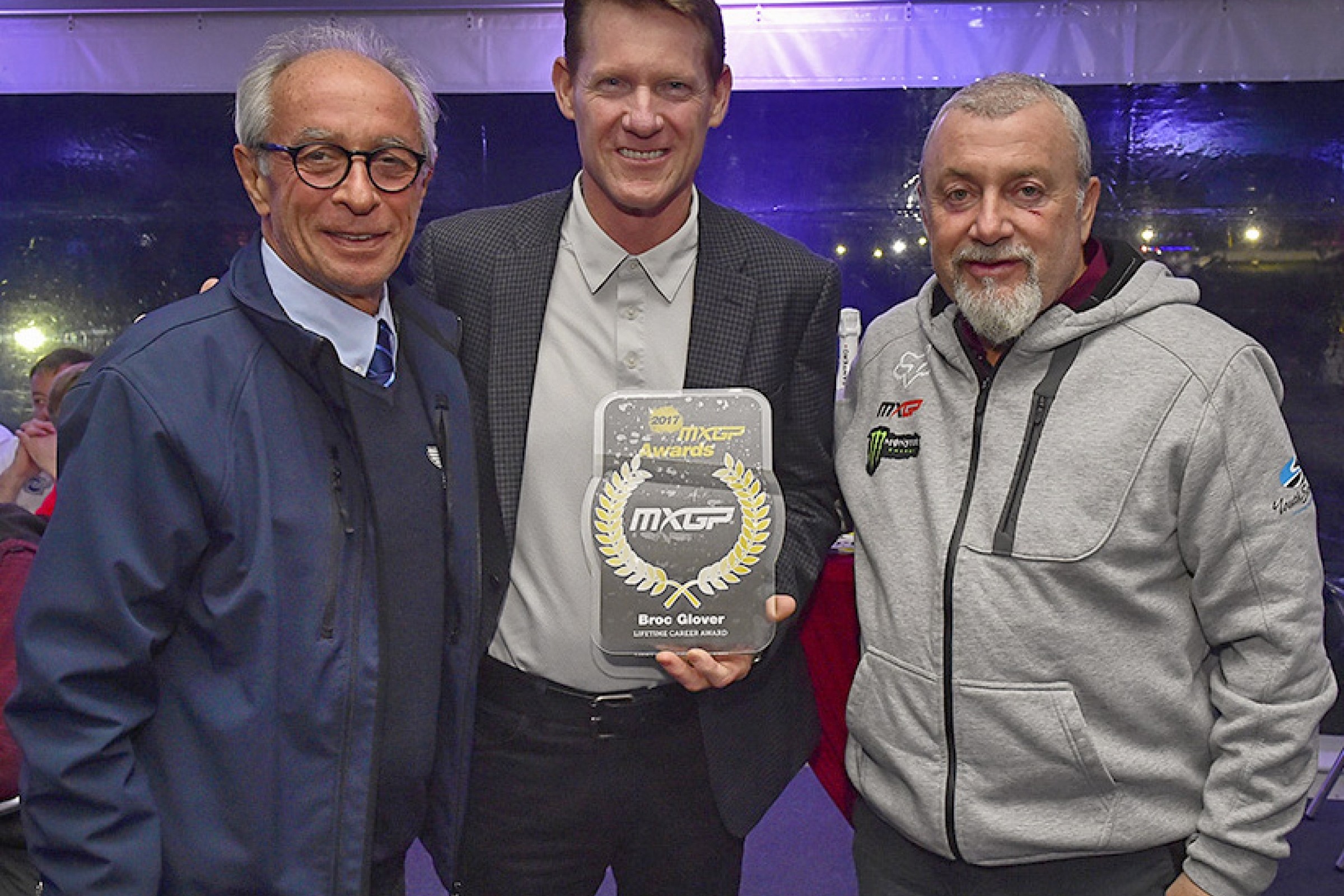 Courtesy of Dunlop
Buffalo, New York - At the season-concluding Motocross of Nations event, Broc Glover, Dunlop's Senior Manager of Off-Road, was awarded the prestigious MXGP Lifetime Career Award in recognition of his contributions to motocross racing over the last 40 years.
Among many racing accomplishments including being inducted to the AMA Hall of Fame and a Supercross Lifetime Achievement Award for amassing 50 AMA Motocross and Supercross wins prior to retiring in the late 1980s, Glover won six AMA National Motocross Championships, a record that stood for 20 years. The MXGP Lifetime Career Award recognizes Glover's many U.S. and international accomplishments on and off the track, and for setting an example for the next generation of racers the world over.
Glover currently spearheads Dunlop's U.S. off-road racing program, and has been instrumental in its growth for the past 16 years.
Pictured presenting Glover his award is F.I.M. President Vito Ippolito (left) and Youthstream President, Giuseppe Luongo (right).