Jeremy Martin Re-Signs with GEICO Honda, Staying in 250s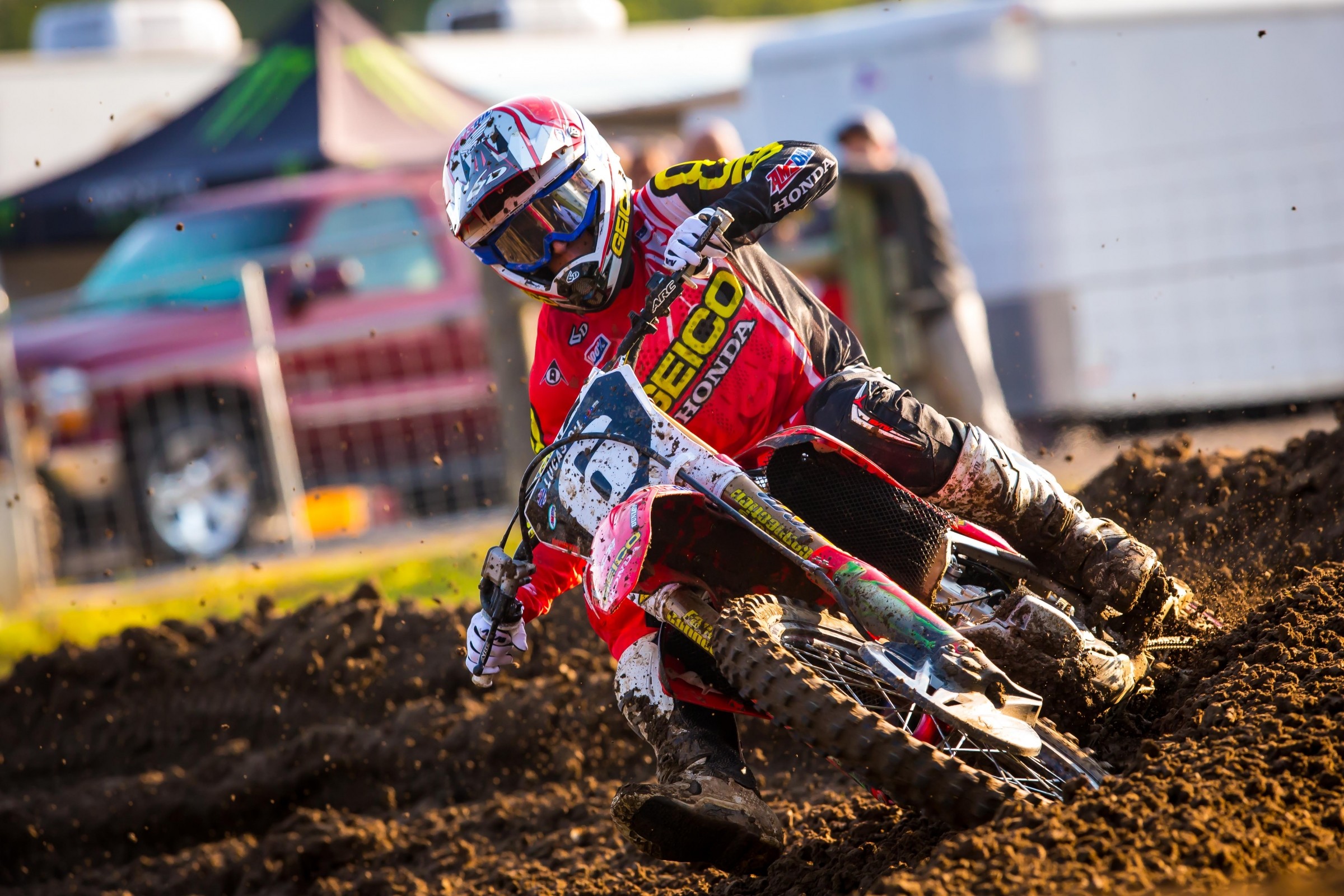 When Jeremy Martin signed with GEICO Honda one year ago, he was planning to spend a year in the 250 class and then bump up to the 450s in 2018. But after a season that didn't live up to his usual standards, and after Honda introduced an all-new CRF250R, he has decided to stay on the 250s for the next two years. His new deal with GEICO Honda now extends through 2018 and 2019.
Martin's deal will also put him on a factory Honda HRC 450 in select Monster Energy Supercross races on the opposite coast of which he races his 250.
"I'd say there are two reasons why I decided to stay in the 250 class," says Martin. "The first one is really results—we had a good year and I finished second outdoors, but I want to do even better. I want to win more races and championships so when I move up to the 450 full-time I'm coming in with a lot of momentum. It was a big learning year working with a new team and a new bike and I really like the people over at GEICO Honda—I'm excited to keep working with them. The second reason is the new Honda CRF250R. I haven't ridden one yet but I've heard it has a lot of the same characteristics of the CRF450R I raced at the Daytona Supercross. As soon as I hopped on that bike, I was comfortable immediately. From what I've heard the new 250 is very similar, if not even better. So I'm really looking forward to racing that bike."
Martin will begin testing the new 2018 CRF250R next week in California, and he is also scheduled to go to Japan to race the bike in a round of the All-Japan Motocross Championships in October.
Last year Martin raced in the 450SX class at the Daytona Supercross. He pulled the holeshot in the main event and finished a strong second in his first-ever 450 supercross.
"I had so much fun on the 450 at Daytona last year and I can't wait to race some more races on it," Martin says. "Will definitely get me a lot of experience. When I do move to the 450s full-time and have to race twice as many races against even stiffer competition, I want to be as ready as I can be."
"We're excited to have Jeremy back to race the all-new CRF250R for 2018," says GEICO Honda Team Manager Dan Betley. "I got to know him last year and he's a great guy and obviously a hard worker. We're going to be ready to run up front all year."
The full GEICO Honda lineup for 2018 features Martin, Christian Craig, RJ Hampshire, Chase Sexton and Cameron McAdoo.