27th Annual DC Vet Homecoming Race Report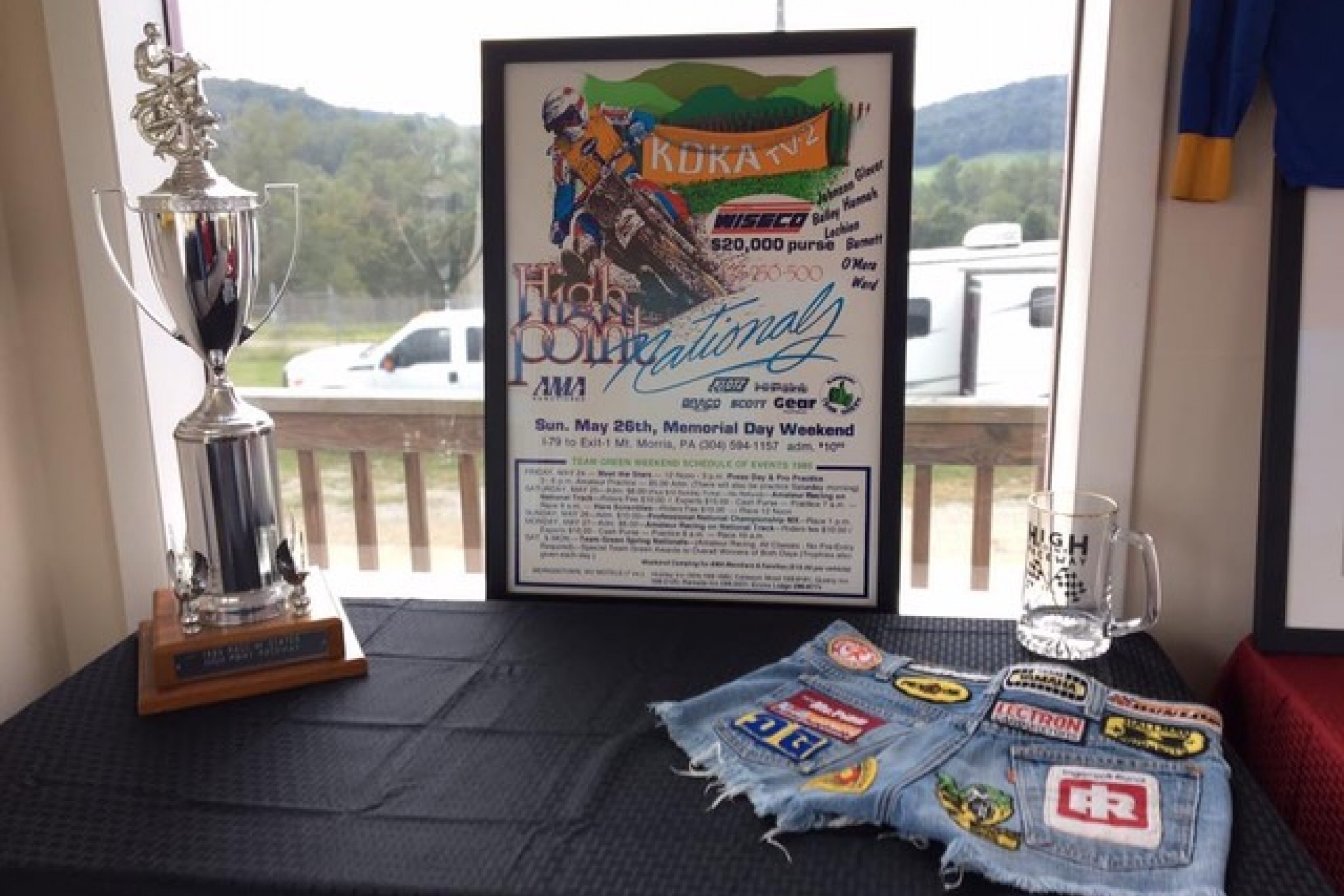 MORGANTOWN, W.Va. (September 19, 2017) - The legendary High Point Raceway in Mount Morris, Pennsylvania hosted a total of 406 entries, along with racer familes, as the 27th Annual DC Vet Homecoming, presented by Lojak's Cycle Sales, took place this past weekend, September 16 and 17. This special event is held annually and serves as a tribute to the veterans of motocross and "Big Dave" Coombs.
The namesake of the event, "Big Dave" Coombs, was one of the most influential motorcycle pioneers in the history of motocross and off-road racing. Together with his wife and partner Rita, from their home in Morgantown, West Virginia, Coombs was a driving force behind the creation of motocross and off-road motorcycle racing as we know it today. To honor his involvement, this special event takes place annually at High Point Raceway, a National track co-founded by Coombs.
High Point Raceway hosted an epic 'throwback' fun-filled weekend of racing and activities with the Grand Prix Moto-X Country race kicking off the festivities on Saturday, September 16. With a unique mix of obstacles including grass track, woods sections and motocross track, Butler's Shane Durham and Tarentum's Ryan Lojak put on the ultimate show for fans. The duo swapped the lead back and forth multiple times, resulting in a last turn pass for Durham to take the win.
Sunday's 27th Annual DC Vet Homecoming was fully dedicated to motocross, offering classes ranging from 65cc support to 60+ classes. West Virginia native and part-time AMA professional motocross racer, Charles Bright, was also in attendance. After finishing third in the GP Pro division the day before, Bright raced three different vintage classes on Sunday. Bright made a clean sweep in Vintage 2 and MX 125 Two-Stroke, and his 4-5 moto score vaulted him to third overall in Vintage 3.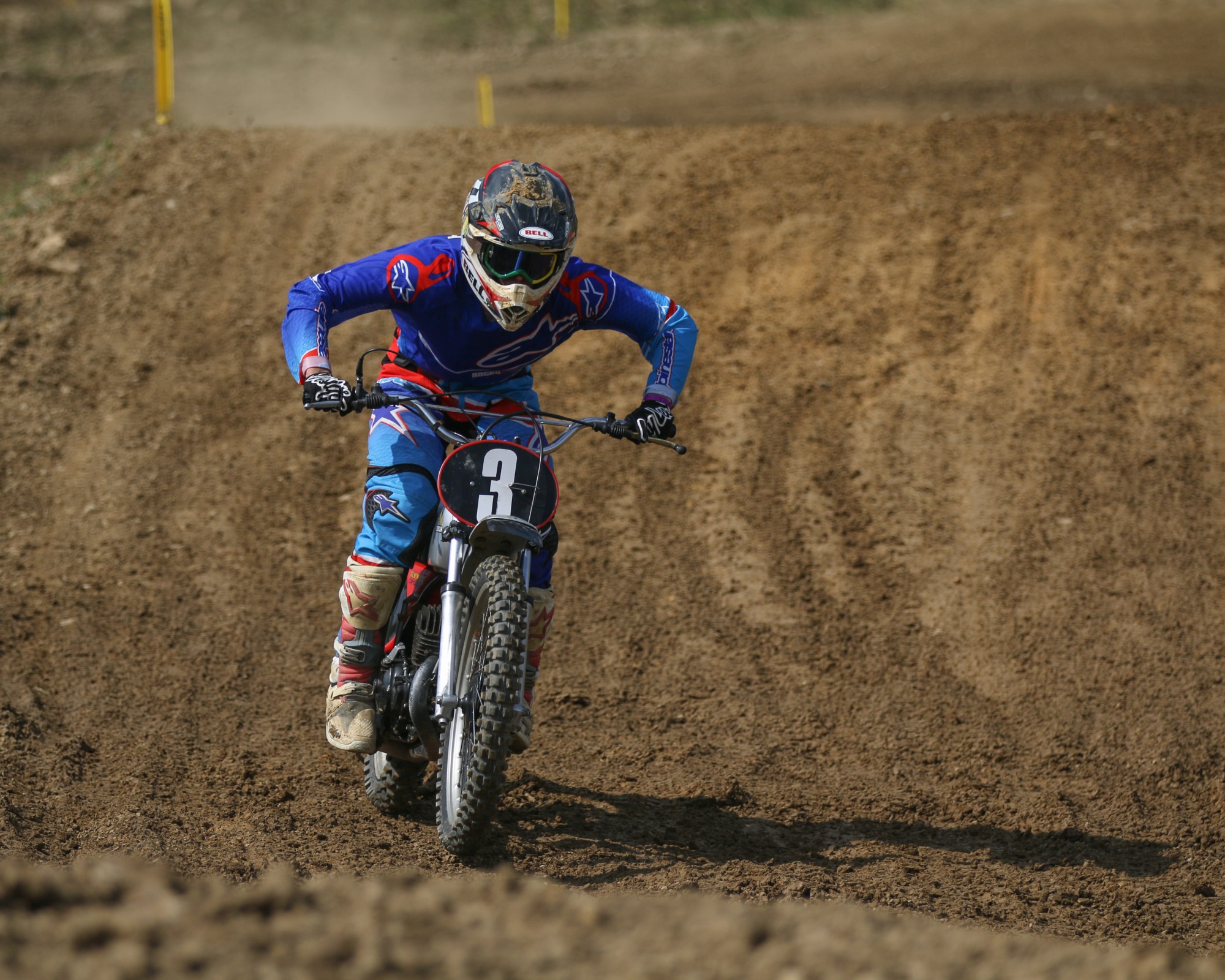 Pittsburgh's Ray Niebel went 1-1 for the 55+ class win, while securing second in 50+ A and fourth in 45+ A. Apollo native Steve Roman Jr. went virtually untouched en route to the 25+ A and 30+ A division wins. Longtime Racer Productions staff member Jessica Coombs made her 40+ debut, where she finished seventh in the highly-competitive 40+ B/C class, in addition to winning the Women 25+ class and finishing second in the Industry division.
The Vintage Bike Show competition consisted of bikes ranging from pre-1970 to 2005. Four different people walked away with blue ribbons, while John Kreps' topped two classes.
Vintage Bike Show Class Winners:
Golden: Tim Cochran - 1970-1971 Husqvarna 360 8-speed
Pre-Modern: Mick Spizak - 1980 Suzuki RM 100
Modern: John Kreps - 1985 KX 125
Millennium: John Kreps - 199/8 Suzuki RM 125
Mini Cycle: Paul Frey - 1971 Yamaha JT-1
The vintage contests continued with the best old-school race gear where Jim Sprites' rare vented Suzuki race jersey outshined the rest. Carl Davis' 1975 Mid-Ohio Trans-Am program won the oldest program award with its depiction of the first double jump on the cover, along with a signed event ticket by former world champion and current Factory KTM team manager, Roger Decoster. In the other vintage contests, the memories were relived with a 1970 Appalachia Lake t-shirt earning Tim Kent the gold medal.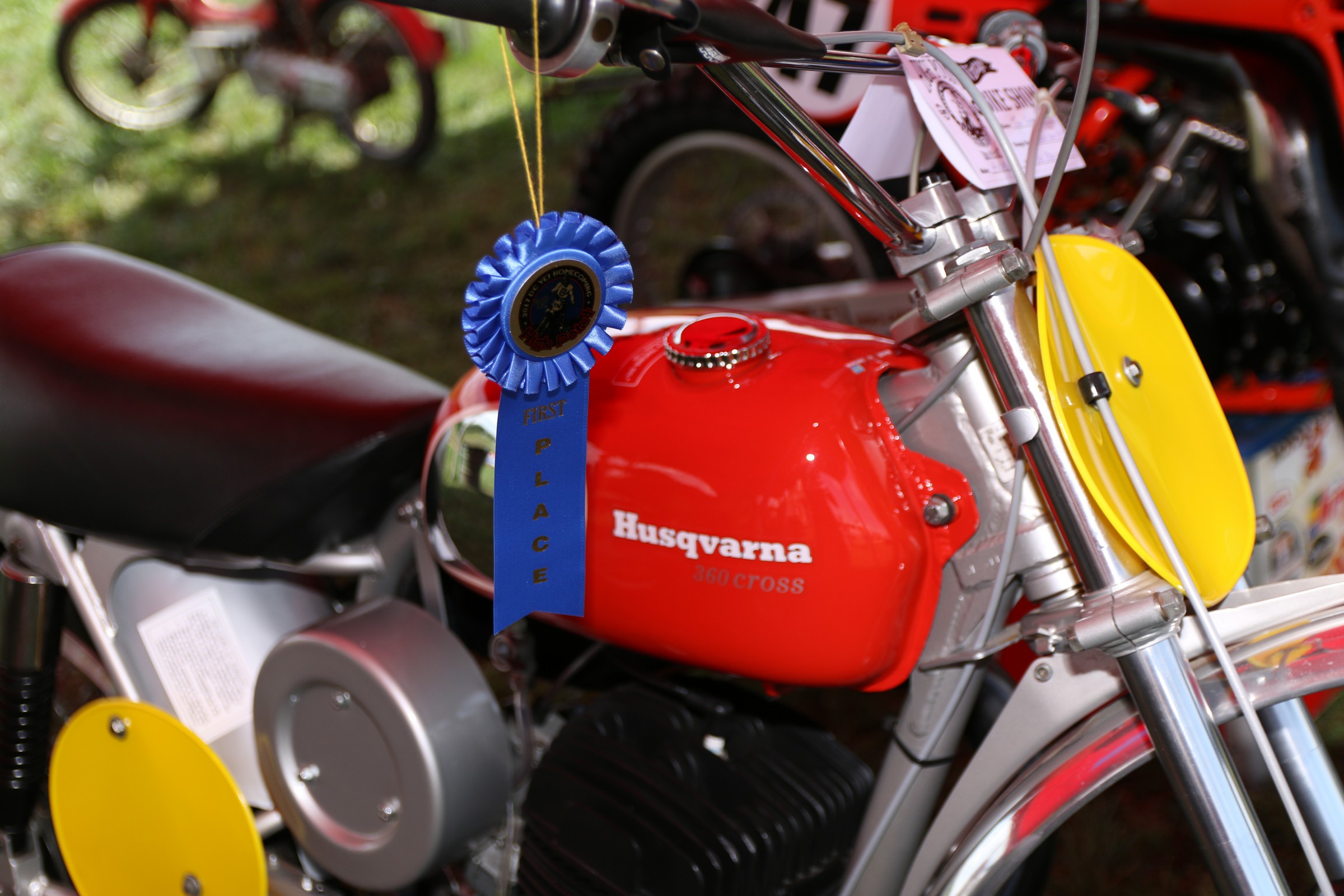 Along with bragging rights and future bench racing stories, all Vintage Contest winners received two all-day pit passes for the 2018 High Point National, in addition to a free one-year subscription to Racer X Illustrated.
With the weekend being all about Vet Racers, it only made sense to feature an oldest competitor category. After winning two bike show classes, best old-school trophy and racing in the MX Vintage 3 class, 66-year-old Tim Cochran ended his weekend taking top honors as the "most veteran" racer.
Joe Daher made the six-hour trip from Oak Ridge, New Jersey, topping all the racers as being the Furthest Traveled Competitor where he took home two VIP Super Pass tickets for the 2018 High Point National - a $400 value. Daher headed home with a pair of podium finishes in Saturday's Grand Prix Moto-X Country race in 40+ A and Sportsman. Daher also raced on Sunday in the 45+ A and Vintage 2 divisions.
The weekend hosted riders and their families from neighboring states who all enjoyed the electrifying atmosphere throughout the event. Family friendly fun was generated with a mix of 80's music, karaoke, bench racing, Blackwater 100 videos, bone fire, corn hole, barbeque dinner and a swap meet.
The 1980 500cc High Point winner, Chuck Sun, made the trip from Nevada to serve as the honorary grand marshal. Sun added another win to his resume on Saturday in the 50+ A class aboard his RG Honda-backed machine, proving why he belongs to the American Motorcyclist Association Hall of Fame which he was inducted into in 2003.
Racer Productions looks forward to seeing everyone back at next year's DC Vet Homecoming on September 22 and 23, 2018. For more information on this past weekend's activities please call (304) 284-0084 or visit the official website at www.racerproductions.com. Also follow High Point Raceway on Facebook, Twitter and Instagram for exclusive content and to catch the latest news.