The Racer X Maine Event, presented by TCX is an AMA Pro-Am event on September 15-17, at MX207 in Lyman, ME. MX207 has been racing on this weekend in the past, but this year they've joined forces with us (Racer X) and the AMA to make this an official Pro-Am and take it to the next level. With the (still increasing) Loud Fuel Pro Purse (currently at $11,000) and selected All-Star riders to run bibs as the "guys to beat" in their respective classes, this is shaping up to be the race with the most competition, the most track prep, and the best of times. This is the biggest stage in the Northeast to prove yourself and see how you match up against the best of the best, this is the race you need to get to, this is the race that matters. This is "The Maine Event."
The Racer X Maine Event is a Saturday/Sunday race (four moto format) with an open practice on Friday from 9:00-3:00. Gates open for the weekend on Thursday at 4:00.
Here are a few more reasons you should attend.
Hampshire on a Two-Stroke
Fresh off his 1-1 performance at WW Motocross Park at the MXGP of USA, GEICO Honda's RJ Hampshire is coming to the Racer X Maine Event, and even better, he's riding a 125 two-stroke! He'll have some competition from New England locals Eric Grondahl and Aaron Ziefelder and a host of others. The always-popular 125 two-stroke class just got a whole lot more entertaining!
Jimmy D Returns Home
Everyone's favorite "Rippa" will make his return to racing at MX207. Decotis, who was signed to a supercross-only deal with GEICO Honda in 2017, actually raced a few Nationals filling-in for Hampshire and Chase Sexton, but soon after was diagnosed with Lyme disease. Decotis has documented how much of a physical toll the disease took on his body on his Instagram account, so the race is more about having fun and giving back to the local fans. We hear he's thinking about riding the 125 Class against Hampshire!
Ronnie Stew
Ronnie Stewart was one of the best stories in the pits this year. Stewart raced in all 17 rounds of Monster Energy Supercross and 12 rounds of Lucas Oil Pro Motocross while running and managing his own team. Stewart is hoping to grab a portion of the $11,000 pro purse, but told us a few weeks back it's also about giving back to the sport. "I feel like it's our duty as an advocate for the sport to be there and to help promote a local track that's trying to do a lot of good for the motocross community."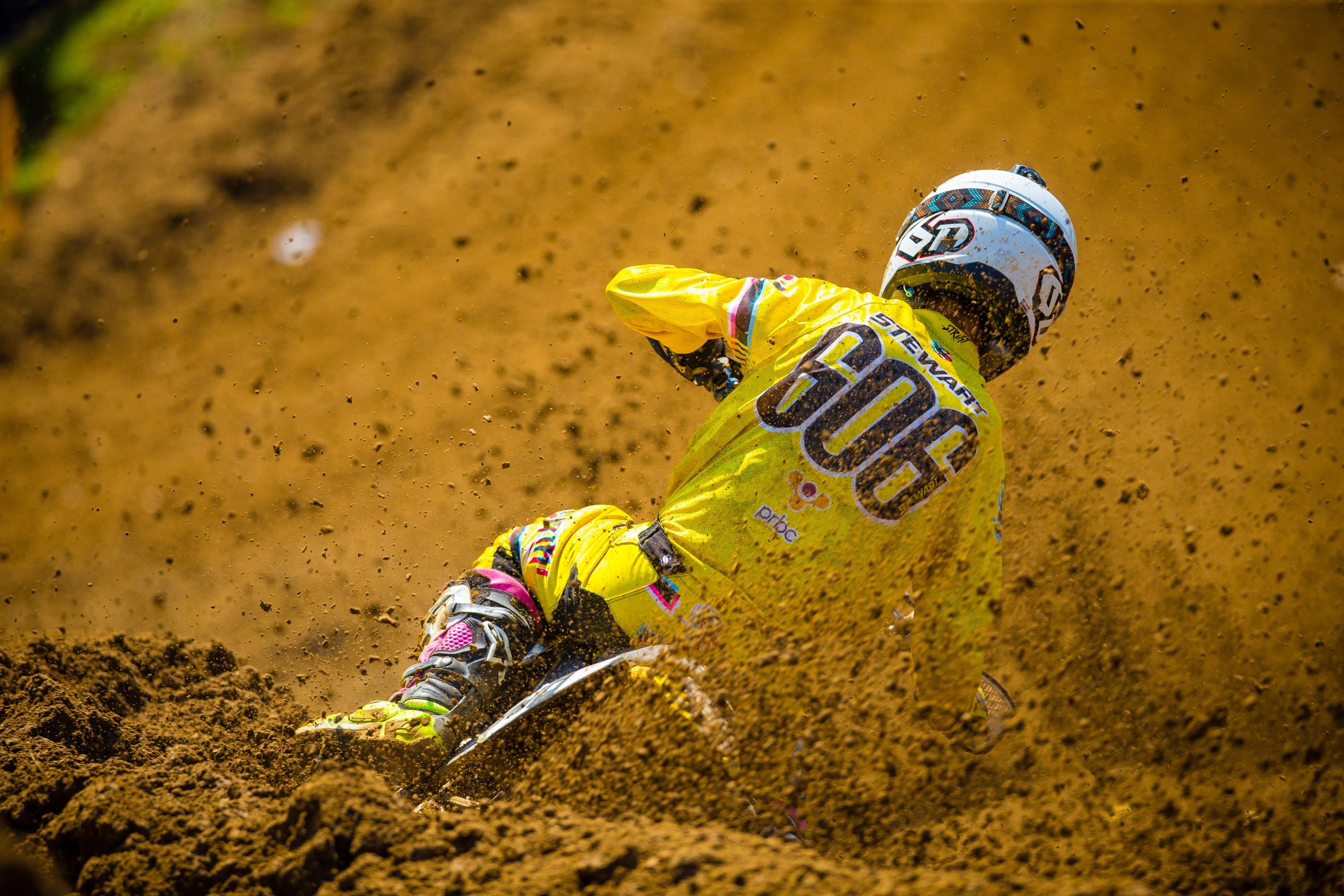 All-Stars
On of the cooler aspects of the race is the All-Star riders. Selected riders—picked by Racer X and MX207—have been chosen to be All-Stars for the event and wear a bull's eye on their bibs. So far we've announced: Bryce Shelly (Mini Sr. 12-15), Luke Neese (Schoolboy 12-16), Seth Hammaker (250 B), and Nick Romano (85 9-11), with more announcements coming in the next few days.
The Coverage
So where does Racer X come in? Much like Ronnie Stewart said above, we feel it's part of our duty to the MX community to pump up races like this. So we're bringing in a bunch of full-time staffers to shoot videos and photos, write stories and even announce (Weege is coming, too). If you race here, there's a very good chance a photo or video clip of you will show up on this website, on our social media, or even in Racer X Illustrated. On Saturday night, we'll host a special movie hangout with some early clips from that day's races—so you don't have to tell your buddies you looked good, they can see it for themselves. Like you folks, we'll work during the races, but get in on the good times and good vibes at night. Be there and hang out with us!­
For more information on the entire event, and to sign up, visit MX207.com.