Watch: 2017 Monster Energy Cup Animated Track Map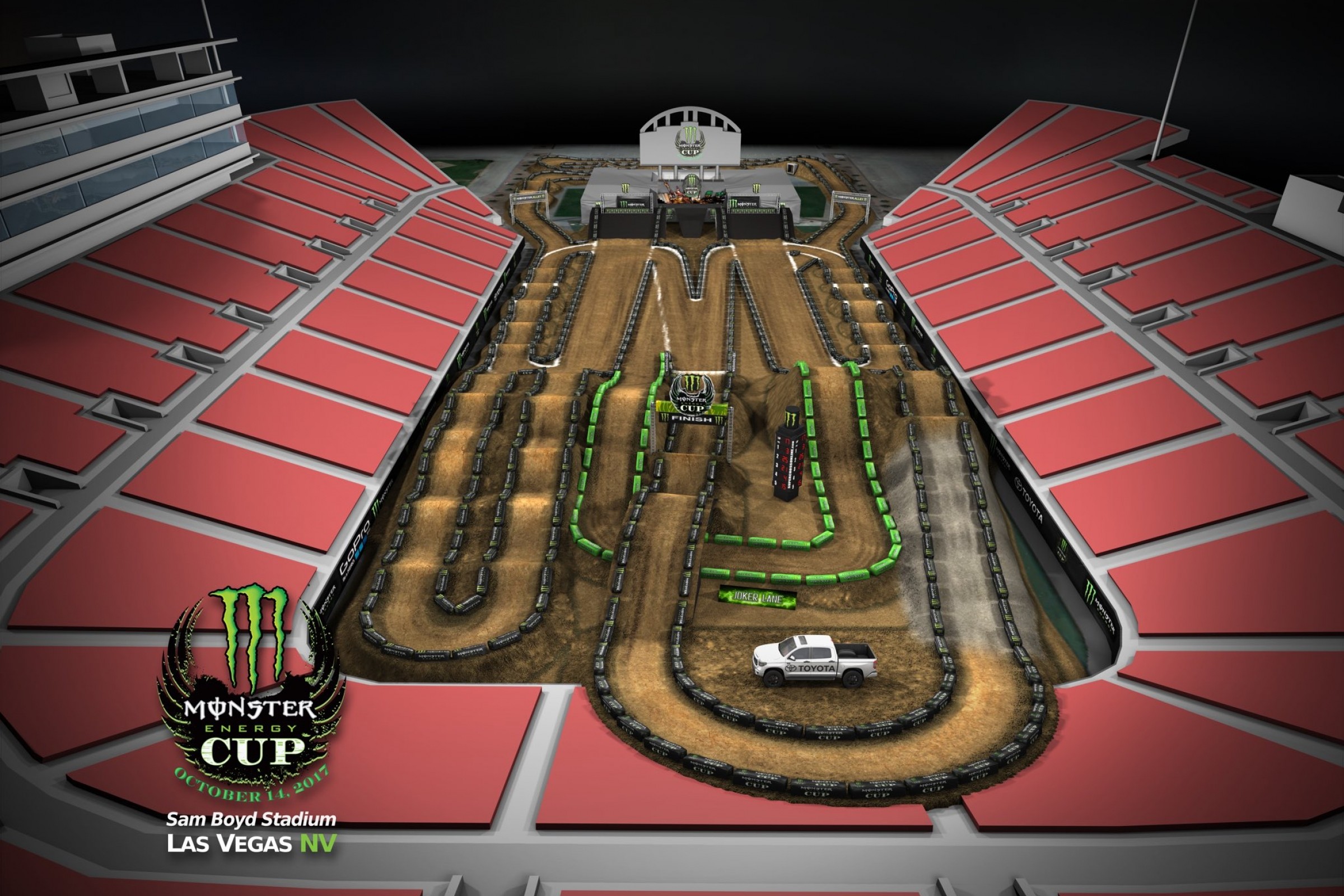 Sam Boyd Stadium
Las Vegas

,

NV
Monster Energy Cup
Monster Energy Cup
Feld Motor Sports has released some images and an animated track map of the Monster Energy Cup, slated to take place at Sam Boyd Stadium in Las Vegas on October 14. As always, the track is very inventive, a much wilder than a typical round of Monster Energy Supercross.
The split starting gate is back for 2017, but now both starts are elevated about 12 feet off the ground (last year's start was at the top of the stadium (!) but was not split). The MEC has run a split start before and it has suffered some mechanical glitches—we're going to assume that thing will be double, triple, and quadruple checked this time.
The biggest change is in the Joker Lane. Normally this is a longer section of track the riders must use once per main event. This year the Joker Lane is actually a shortcut—it's faster than the regular section of track.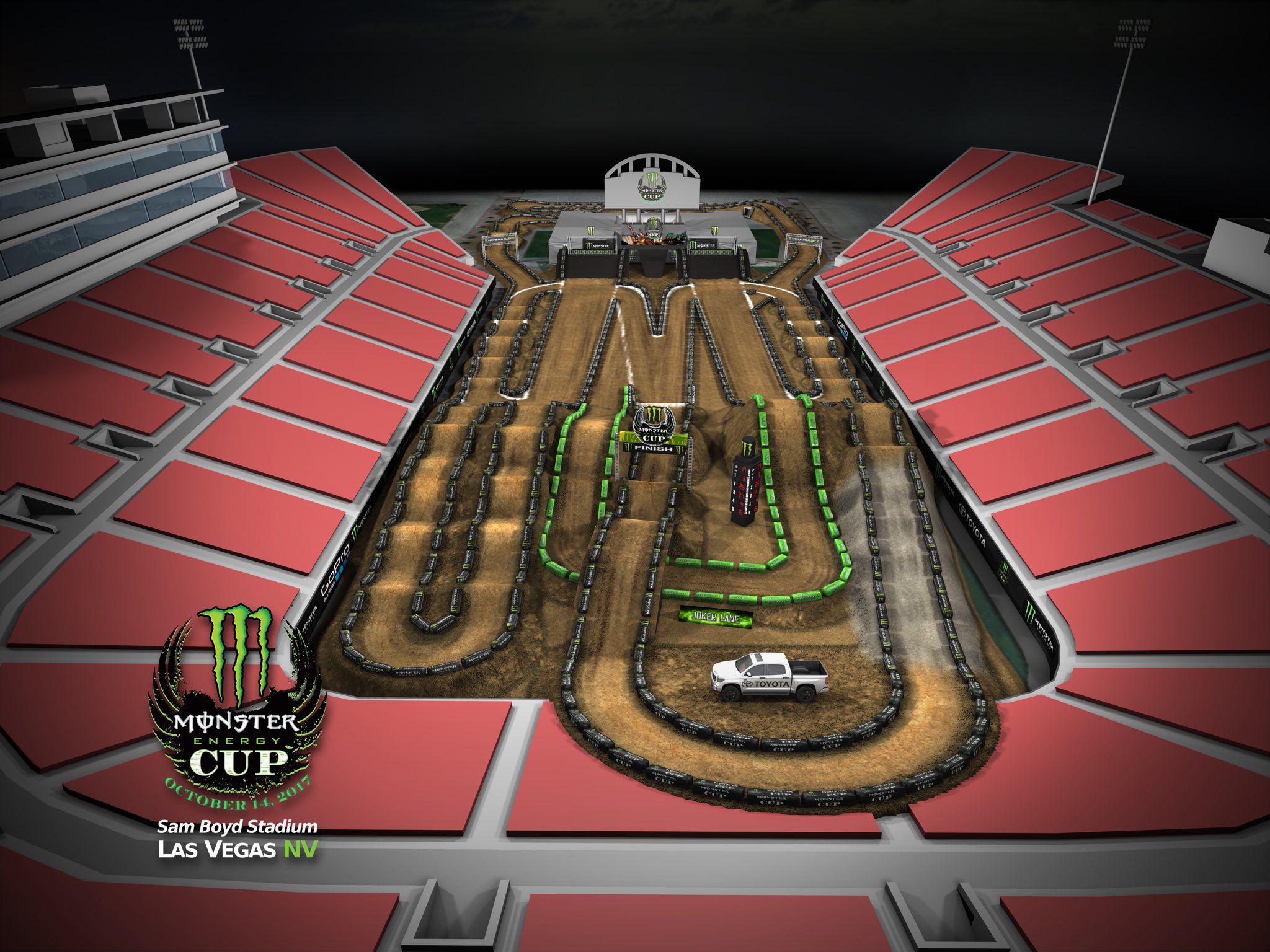 "The Joker Lane has always been a disadvantage to the athletes as it traditionally takes longer to complete," said Ricky Carmichael, who has helped design every Monster Energy Cup track since its inception in 2011. "However, this year's Joker Lane design has been modified to play into the racer's advantage, creating a shortcut through the track to shorten the lap time."
Going to be some interesting strategy there. Will every rider just want to take the Joker Lane on lap one to get better track position? What if everyone goes for it at once? What if someone just waits until lap two and passes everyone?
As always, the unique format at Monster Energy Cup challenges riders with three, 10-Lap Main Events, and any racer who wins all three Main Events takes home $1 million, the largest purse in motorcycle racing. Ryan Villopoto did it in 2011, and since then the chase for that Monster Million has led to the undoing of plenty of riders.
We'll see what happens this year.