Crawfordsville, IN
Ironman
Lucas Oil AMA Pro Motocross Championship
Just as quickly as the Lucas Oil Pro Motocross Championship got underway, we are wrapping it up at Ironman Raceway in Crawfordsville, Indiana! In the past few years, weather has played a huge role in how the track has shaped up. In 2014, the track was a complete disaster, in 2015 the track was soft and rutty due to rain in the days leading up to the event, and last year was somewhere in between the two. This 2017 edition may be the first time we have seen the track in tip-top shape.
In ideal trim, Ironman has great traction and forms multiple lines. There are several ways to attack most sections and a few huge jumps to keep riders on their toes. The "Godzilla" jump had me more than nervous when I rode here in 2015, and the uphill triple just after it lets the bikes really stretch their legs. The turns get very rutty and requires precise technique to carry corner speed. I look for Marvin Musquin to capitalize on that.
Being the last round, also look for who is really trying to end the season strong and who is just trying to get the day over with. Justin Bogle jumped off the page last weekend in Budds Creek, winning his first-ever overall. He is fighting to get a contract for 2018 and that breakout ride couldn't have come at a better time. Situations like his are interesting to watch. He's extra motivated compared to a rider with a long-term deal that is hoping to get through the day healthy. If you're willing to put it on the line, a great result is possible. Capitalizing on others' monotony is an opportunity best seized.
Jeffrey Herlings will add an interesting wrinkle to the day when he lines up on Saturday. KTM is looking for every possible point to separate Blake Baggett and Musquin from the points leader Eli Tomac. There will be an evolving dynamic as the race unfolds, though. If Tomac is running near the front, I can't see KTM leaning on Herlings to insert himself into the situation. Herlings would most likely race for the win in this scenario. If Tomac crashes or has some bad luck of some sort, though, I could absolutely see Herlings putting himself between Tomac and the two KTM contenders. None of that can be decided until the race is already underway, but it certainly adds some spice to the day.
---
Questions I Want Answered:
Can Herlings figure out the track quickly enough to win Ironman?
Will Tomac lay-up and just do the minimum for the title?
Now that Adam Cianciarulo has gotten his first, are we about to see a tidal wave of AC wins?
Will Justin Barcia back up his yearly success at Ironman?
Who's Hot:
Cianciarulo finally sealed the deal at Budds Creek. His riding has been solid for a while, but he just needed that last little bit. Confidence is a scary thing.
Bogle won his second moto of the season and his first overall. He needs every bit of leverage he can muster. Winning is a heck of a way to gain leverage.
Zach Osborne wrapped up the 250 title en route to a second moto win at Budds Creek. He is firing on all cylinders right now.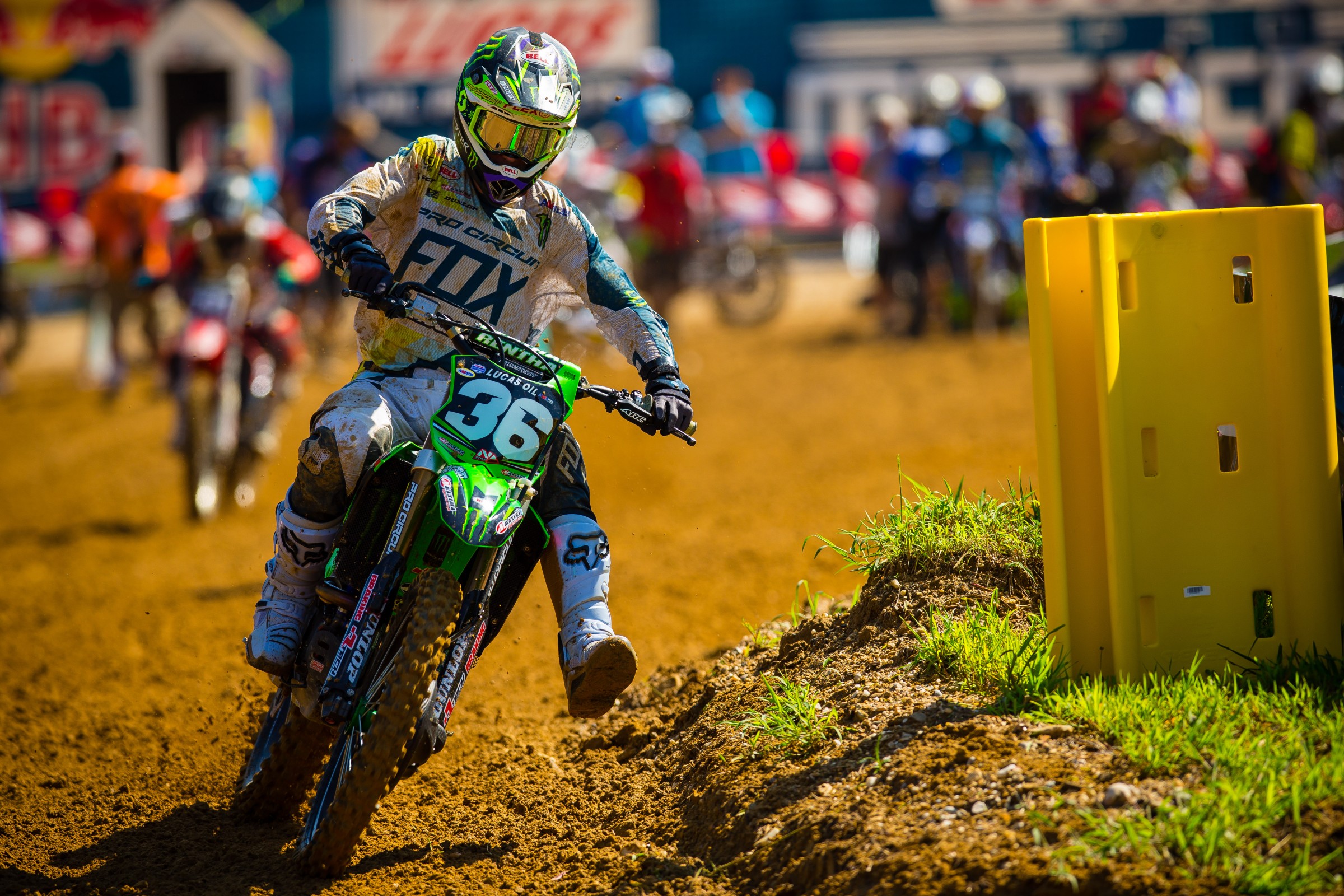 Who's Not:
Dylan Ferrandis broke his wrist and will now miss the last National, and probably the Motocross of Nations next month as well.
Jerry Robin has had a rough time. I will just leave that there.
Barcia missed Budds Creek after being disallowed from riding Unadilla. He is one of the big question marks for 2018 landing spots.
Christian Craig's starts have abandoned him and although his results are okay, he isn't showing the flash we typically see from the second-generation star.
Shane McElrath cut his hand badly while attempting to open his champagne bottle on the podium and will now miss the last National.
Bold Predictions:
Tomac has some sort of trouble leading to an epic showdown in the second and final moto.
Following McElrath's champagne snafu, the winners of Ironman spray juice boxes.
Cianciarulo sets the fastest lap time in practice.
Musquin sets the fastest lap time in practice and follows that up with 1-1 scores.
Bogle holeshots the first moto.
My Picks
250
Zach Osborne
Adam Cianciarulo
Jeremy Martin
450
Marvin Musquin
Jeffrey Herlings
Blake Baggett