Weimer Joins MCR for 2018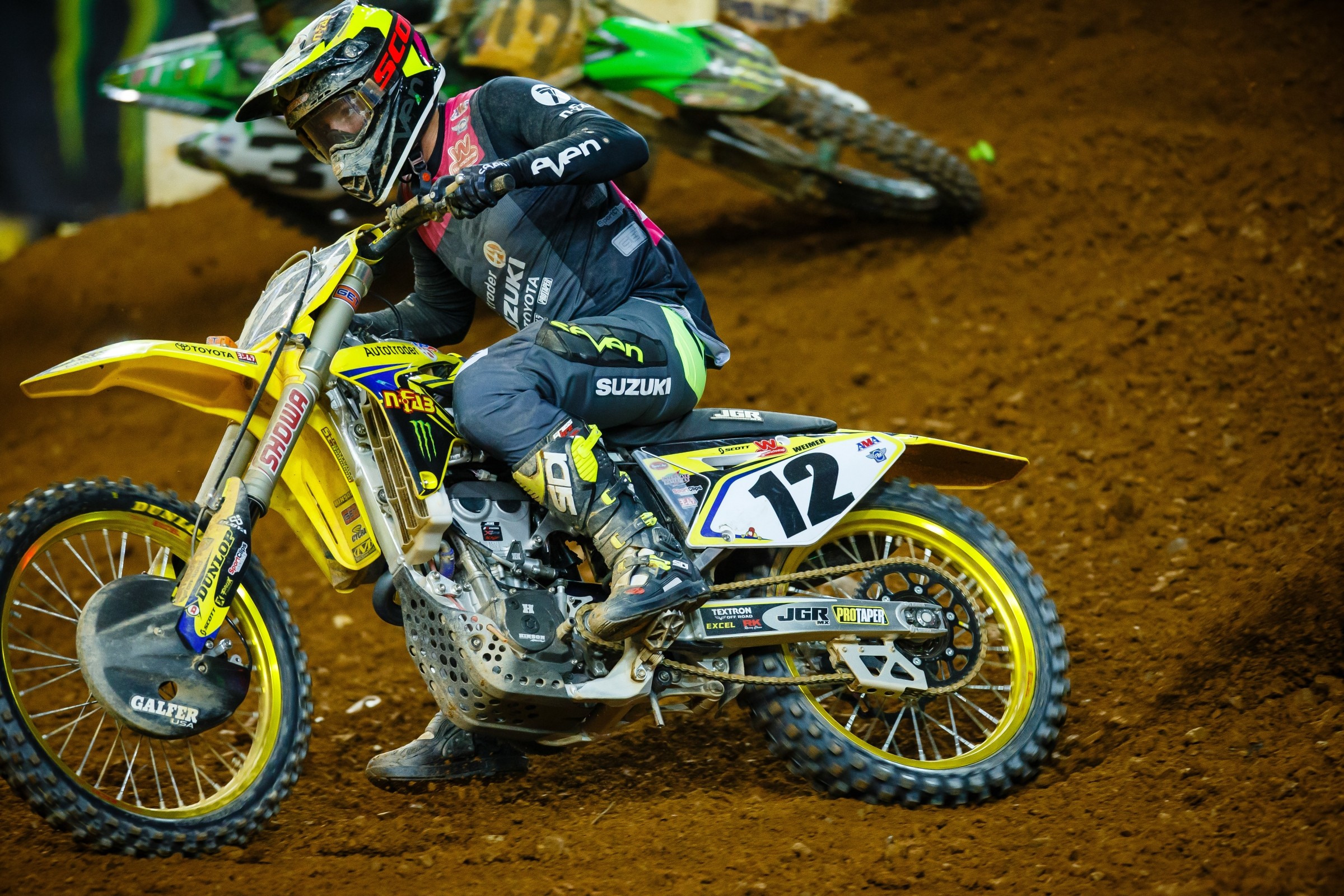 MotoConcepts Racing (MCR) took a big step forward during the 2017 Monster Energy Supercross campaign by signing veteran contender Justin Brayton to the squad, and picking up support from Honda. The team continues to grow for 2018, having just announced its 2018 rider lineup: Brayton and Vince Friese will return, and 2010 250SX West Champion Jake Weimer joins the team.
"While looking to add a third 450 rider, we had multiple ex-champions to choose from," said team manager Tony Alessi today in a MCR press release. "After speaking with Jake, we felt with the proper training, testing and time to prepare, Jake will possess the needed confidence to perform at a high level. It is our belief Jake has plenty left in the tank to be competitive."
Weimer raced as a fill-in for Autotrader.com/Monster Energy/JGR Suzuki this season.
Brayton brought veteran experience to the team last year— not to mention credibility with Honda as a former member of the factory team. His best finish was a pair of sixths.
"Brayton's experience and maturity allows consistently strong starts and top ten finishes making him a strong podium contender," said Alessi. "Friese, who is proven to be one of the strongest starters in the 450 class continues to display growth that will enable him to be a top-ten finisher. I look forward to working with both of these talented riders again."
"I'm enthused about our 2018 team program," added MCR team owner, Mike Genova. "MCR will have more 450 riders on the track than any other team in the paddock and the quality of our riders is quite impressive."
Mike Alessi raced for the team for the last few years, no announcement was made regarding his status for 2018.
MCR will continue its partnership with American Honda for the 2018 race season. "I'm excited to go into a second year with a group like Honda," said Genova. "We found last year's experience to be productive, enjoyable and effective for all parties involved and expect the relationship to only improve."
MCR's 2018 race plan includes the upcoming Monster Energy Cup in Las Vegas as well as the full Monster Energy AMA Supercross series.