Bell Helmets Announces Partnership with Nitro Circus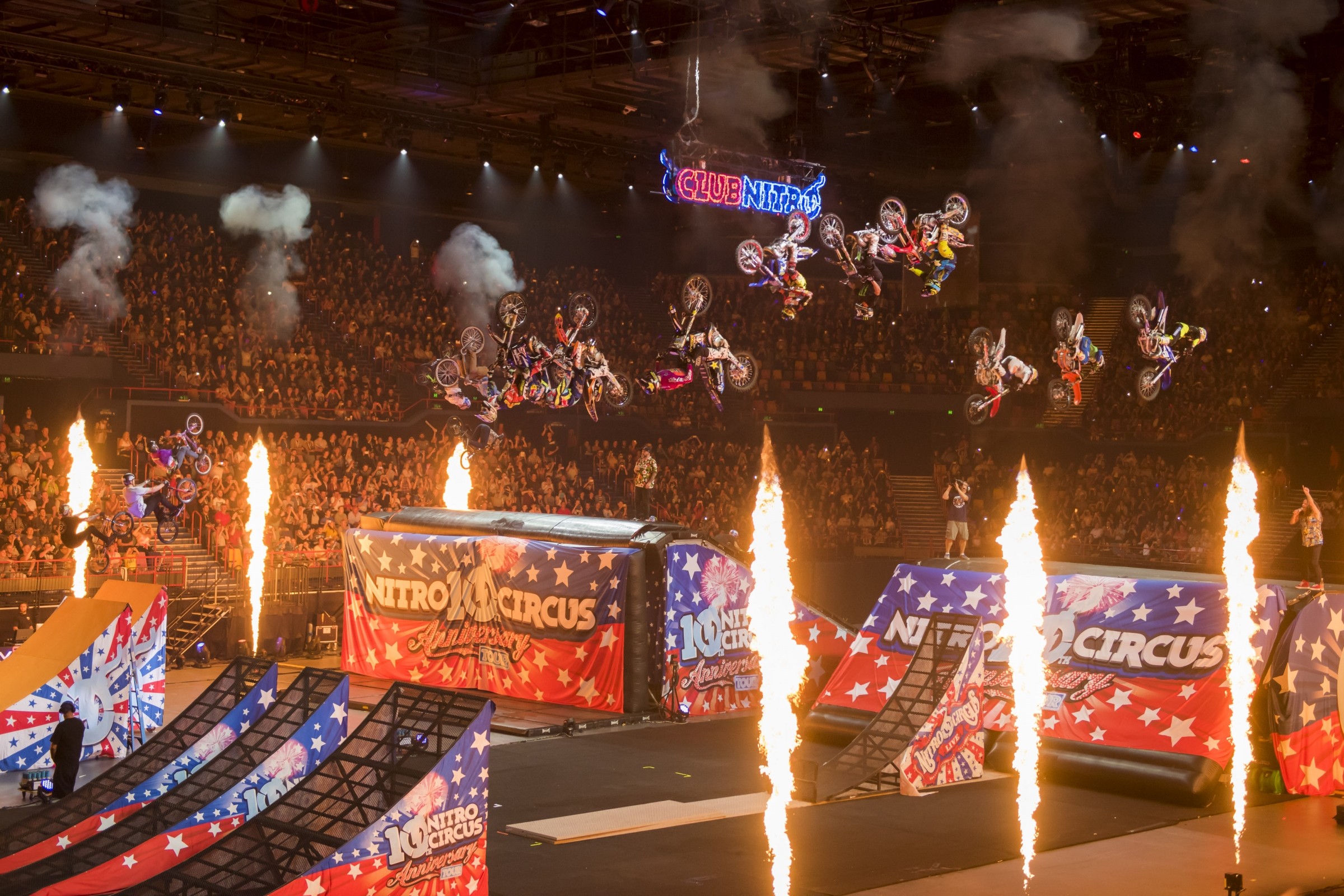 LOS ANGELES – Nitro Circus, the world's top action sports entertainment company, and Bell Helmets, one of the industry's most iconic brands and a leader in innovative head protection, are joining forces with a new partnership. As part of the agreement, which takes effect immediately, Bell Helmets becomes the official helmet of Nitro Circus. In addition to action sports icon and Nitro Circus ringleader Travis Pastrana wearing Bell, other world-class athletes such as FMX rider Beau Bamburg and BMX star Jaie Toohey will wear Bell Helmets at Nitro Circus Live shows and other events around the globe.
Kicking things off, Bell Helmets will be onsite at Nitro Circus Live's highly-anticipated San Diego show, coming to Qualcomm Stadium this Saturday, June 17. This is Nitro Circus' first-ever tour stop in this action sport hotbed, and Bell Helmets will celebrate by being part of the fan Activation Zone located inside the venue concourse. Then, the Nitro World Games return to Salt Lake City's Rice-Eccles Stadium - and NBC - the following Saturday, June 24. Bell Helmets will create a series of custom-designed helmets exclusively for competition winners. Designed by seminal artists like Chris Wood, each helmet will embody the boldness and daring befitting a champion.
In addition to Bell's "official helmet" distinction and activations within Nitro Circus events, the partnership paves the way for product collaborations and retail initiatives of varying levels in 2018 that leverage the combined strength of the two brands.
"Nitro Circus and Bell are perfectly aligned. We share the same commitment to progression through safety, and continually invest in new technology to help athletes reach new levels of performance," said Peter Maule, Nitro Circus' Global Head of Licensing. "We are tremendously excited about the opportunities that lie ahead."
"Nitro Circus is all about breaking boundaries and establishing 'firsts in action sports,' and Bell is all about inspiring and enabling the next generation of boundary breakers, so this really is a match made in action sports heaven," said Chris Sackett, Bell Helmets Vice President. "Nitro Circus' ability to engage families and young fans, creates a legit platform for collaborative products and activations at retail, and that's very exciting to us."
This partnership is part of Nitro Circus' comprehensive licensing strategy across a variety of sectors. It encompasses an expansive collection of soft-lines and hard-goods alike. Categories include apparel, sporting goods, toys, bikes, scooters and other ride on products, plus video games and more. Looking further ahead, Nitro Circus is pursuing emerging opportunities with skill-based casino gaming, virtual reality amusement park rides and experiences.