Josh Grant Confirmed for AUS-X Open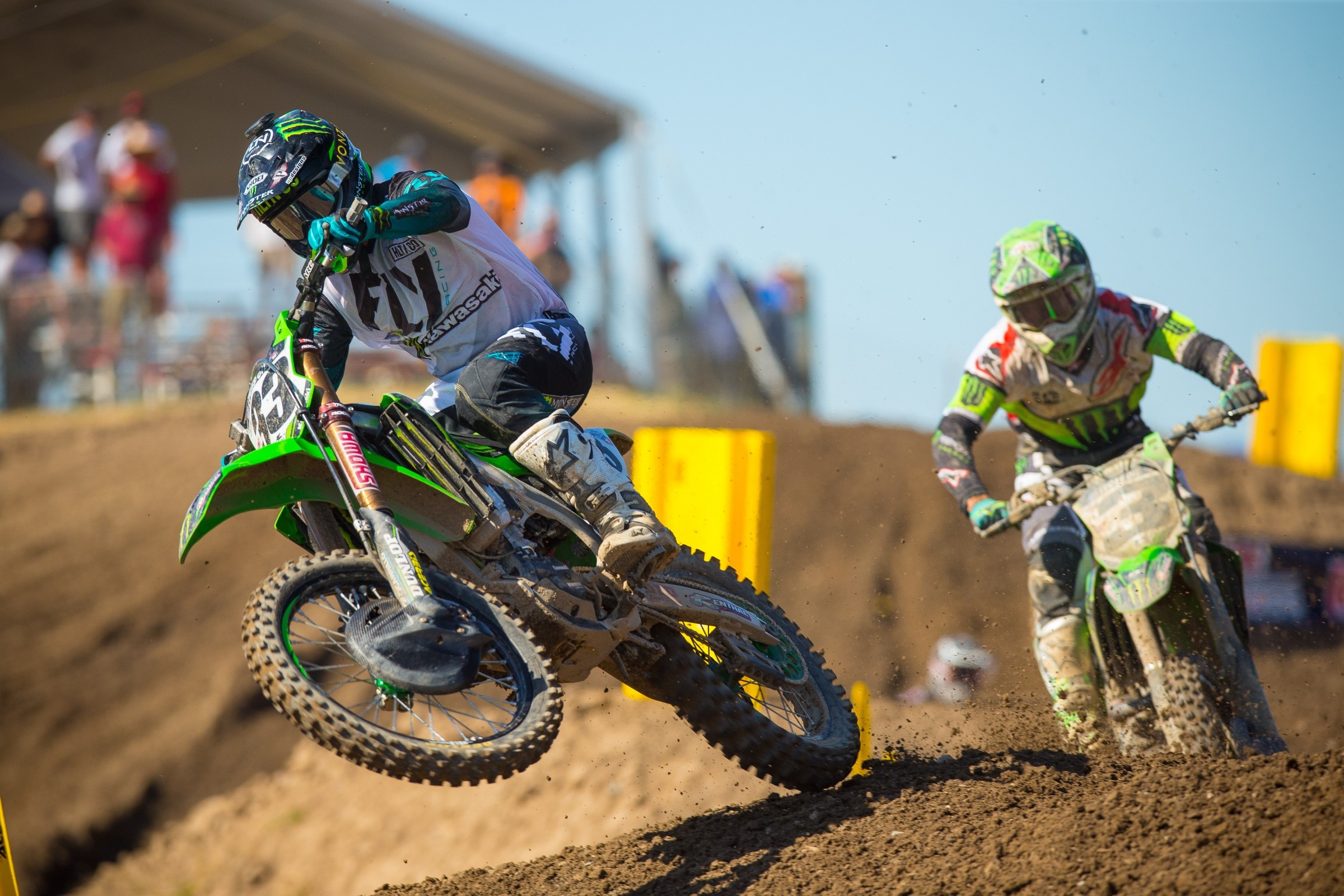 Josh Grant is the latest high-profile rider to confirm participation in this year's AUS-X Open in Sydney, Australia on November 11-12.
The Monster Energy Kawasaki rider will join a field that already includes Chad Reed and Jason Anderson.
After undergoing double ankle surgery last off-season, Grant is enjoying one of his better seasons. At the final round of Monster Energy Supercross in Las Vegas, Grant earned his first podium since New Orleans in 2012. Through three rounds of Lucas Oil Pro Motocross the veteran already has three moto podiums and at Hangtown he earned his first overall podium since RedBud in 2013.
"I'm super-pumped to be heading to the AUS-X Open in November and banging bars with Reedy, hombre [Jason Anderson], and the best talent Australia has to serve up," he said. "I've been following the event since it started in 2015 and I just knew I had to be part of that action in Sydney. The track looks amazing and the fans look like they go absolutely nuts for supercross in Australia, so I can't wait to get a piece in November.
"Both Jason and I were on the podium in Vegas for the last round of the AMA Supercross so I'm really gonna put it all on the line against him and Reedy and push hard for the AUS-X Open crown in 2017. Reedy and I have a great history in the sport. I have a lot of respect for him and know how fast he can be, especially in front of his home crowd. He's won both AUS-X Open crowns to date but someone needs to knock the 22 off its perch and I plan to be that guy come November!"