Husqvarna Announces Contigency Program for the FMF Dream Races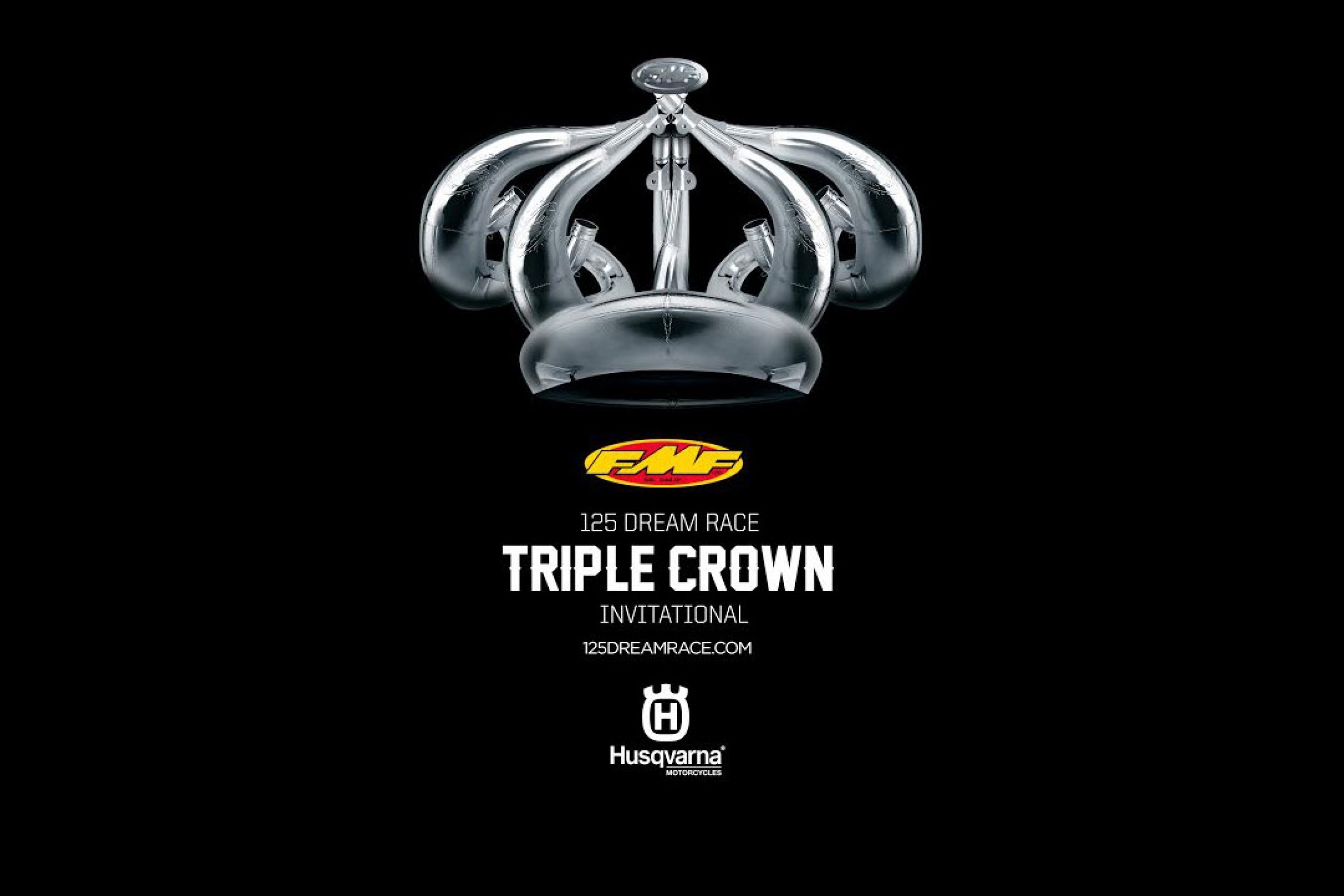 Murrieta, California – Husqvarna Motorcycles is excited to announce its contingency program for the FMF 125 Dream Race Triple Crown Invitational, as part of the AMA Pro Motocross Championship series. The three part race series will start with the Hangtown Motocross Classic on May 20, followed by the Thunder Valley National and the Washougal National.
Husqvarna Motorcycles North America will be offering contingency to any Husqvarna Motorcycles rider that finishes inside the top three at each of the three rounds of the series. The payout breakdown is as follows: 1st place: $500.00, 2nd place: $250.00, 3rd place: $100.00. Husqvarna Motorcycles will also award the Husqvarna rider for winning the overall championship with an additional $500.00 contingency payment.
With great excitement, Husqvarna is excited to see one lucky participant of the FMF 125 Dream Race Triple Crown walk away as the owner of a new Husqvarna TC 125. FMF Racing will be randomly selecting a winner from the roster of riders that participate in all three rounds of the Triple Crown at the final race of the series in Washougal, Washington. Being one of the oldest motorcycle manufacturers, and the first company to ever produce a purpose-built off-road bike, Husqvarna Motorcycles have always been a great advocate of 2-stroke technology. The Husqvarna TC 125 is the perfect machine of choice for outdoor motocross merriment; suited for the future Pro Motocross star and the playful local track terrain-challenger. For complete contest rules please refer to 125DreamRace.com.
Racers interested in the Husqvarna Motorcycles Contingency Program should visit RaceHusky.com for details and to register for future earnings. For more information on the FMF 125 Dream Race Triple Crown Invitational and the please visit 125DreamRace.com.