Visa Issues Will Force Suzuki World MXGP Rider To Miss GP Opener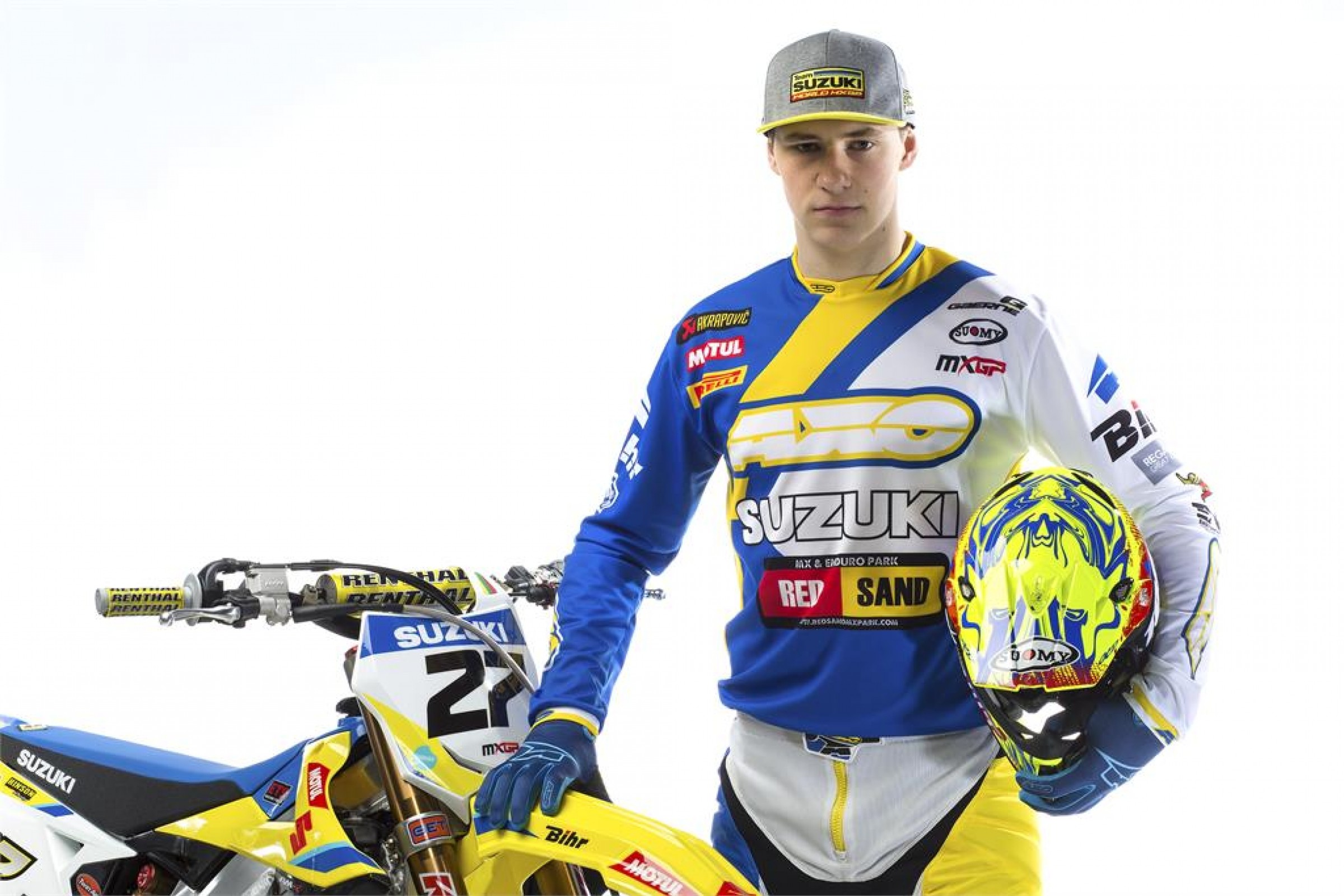 Lusail, Qatar
MXGP of Qatar
FIM Motocross World Championship
Suzuki World MXGP rider Arminas Jasikonis will miss the 2017 FIM World Motocross season opener this weekend in Qatar due to visa issues.
The Lithuanian is entering his first full season with the team after signing on last year to replace the retiring Ben Townley.
In a team press release, general manager Stefan Everts expressed his disappointment in the situation and said the team will learn from this.
"AJ is back on a plane to Europe because he didn't have the right visa. It's a very bad break for him, after having a good pre-season and we were really looking forward to having him on the start line on the new RM-Z450WS. It is a big disappointment, especially for himself, but also for the whole team and Suzuki, to not see him here after all the work we've put in. This is how it is and we have to accept it, we should have taken care better on the visa issue and we will learn from this. I want to apologise to all our sponsors, partners and fans, and especially to Suzuki that he won't be on the start line."
In an Instagram post, Jasikonis thanks Everts for helping him, and said he'll be ready for round two of the championship in Indonesia on March 5.
"I'm sorry, tried my very best to ride this weekend, but seems like luck is not on my side for this couple days... I have to take today morning flight back to Brussels, otherwise I will have problems, and I will be not allowed to comeback to Qatar... just gonna have some good sleep, cause I haven't sleep for 2 days already... and tomorrow back on bike! Gonna have some extra hours Before Indonesia! 
Super motivated to show up in Indonesia!!! Huge thanks to @s72forever he been trying all day long get me out of this airport..."