Registration for the Jessy Nelson Benefit Riding School Ends Soon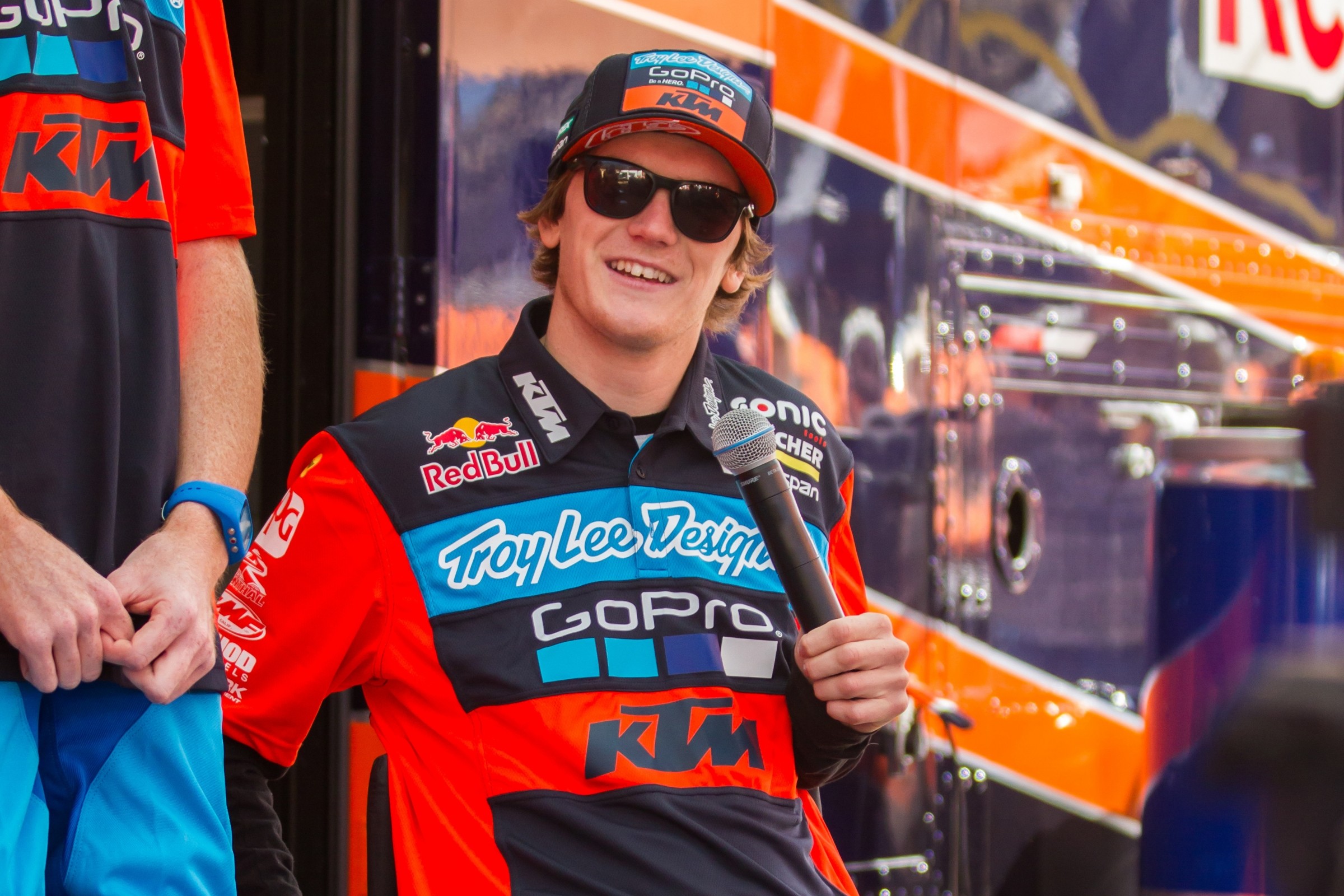 The "Professor" Gary Bailey and Road 2 Recovery have partnered with some of the motocross industry's best to help raise money for Jessy Nelson. One hundred percent of the proceeds will go to get Jessy Nelson a much needed sprinter van.
This motocross school is a once in a lifetime opportunity being held on Friday, December 9, at Cahuilla Creek Motocross Park. Registration for the event closes on Thursday, December 8. You'll have a full day to learn from pros like Cooper Webb, Ivan Tedesco, Kris Keefer, Grant Langston, David Bailey, Gary Bailey, and so many more. The complete Troy Lee Designs team, Tyla Rattray, Shane McElrath, Jordon Smith, Mitchell Oldenburg, and Jessy Nelson will be there as well to lend their professional experience. Check in starts at 8:00 a.m. and class starts promptly at 9:00 a.m. PST.
With a minimum donation of $250, participants can expect small class groups to gain valuable knowledge from the best in the business. Also included is a complimentary breakfast and a delicious lunch provided by Wienerschnitzel, a swag bag, raffles, and a few surprises.
This is a win-win deal. You help Jessy, you get to hang out with the pros, get riding help, and you can get a tax write off for donating. Come on guys, let's get this much needed sprinter van for Jessy.
Oh and don't forget Christmas is coming. What a great present!
For those living on the East Coast: If you can help Jessy get his van by donating now, to thank you Gary Bailey will put together a day of class just for you who cannot make the trip to California at Lake Sugar Tree Motorsports Park in Axton, Virginia, sometime in the spring of 2017. This will be a special day as well with more to be announced when it is scheduled. Be sure when you register that you tell them you are in the east and wanting to help out now and that you will be attending the East Coast school.
To register go to Road2Recovery.com.
Details
Date: 12/09/16
Time: 8:00 a.m. – 3:00 p.m.
Location: Cahuilla Creek Motocross Park
50100 UD Highway 371
Anza, CA 92539
8:00 a.m. - 8:45 a.m. – Check In
8:45 a.m. - 9:00 a.m. – Rider Meeting
9:00 a.m. - 12:00 p.m. – Classes
12:00 p.m. - 1:00 p.m. – Lunch powered by Wienerschnitzel
1:00 p.m. - 3:00 p.m. – Classes
3:00 p.m. – All Classes End
3:00 p.m. - 4:00 p.m. – Closing Ceremonies
If you can't attend, please consider making a donation.
Huge thanks to everyone that helped put this together, to those donating their time, and bringing years of experience to the class. Special thank you to the pro-coaches for donating your time and energy, And thank you to our valued partners Wienerschnitzel, Action Sports Canopies, and all the others who donated time and items. This event was made possible because of your generosity.