Davy Pootjes Changes from Red Bull KTM to HSF Logistics KTM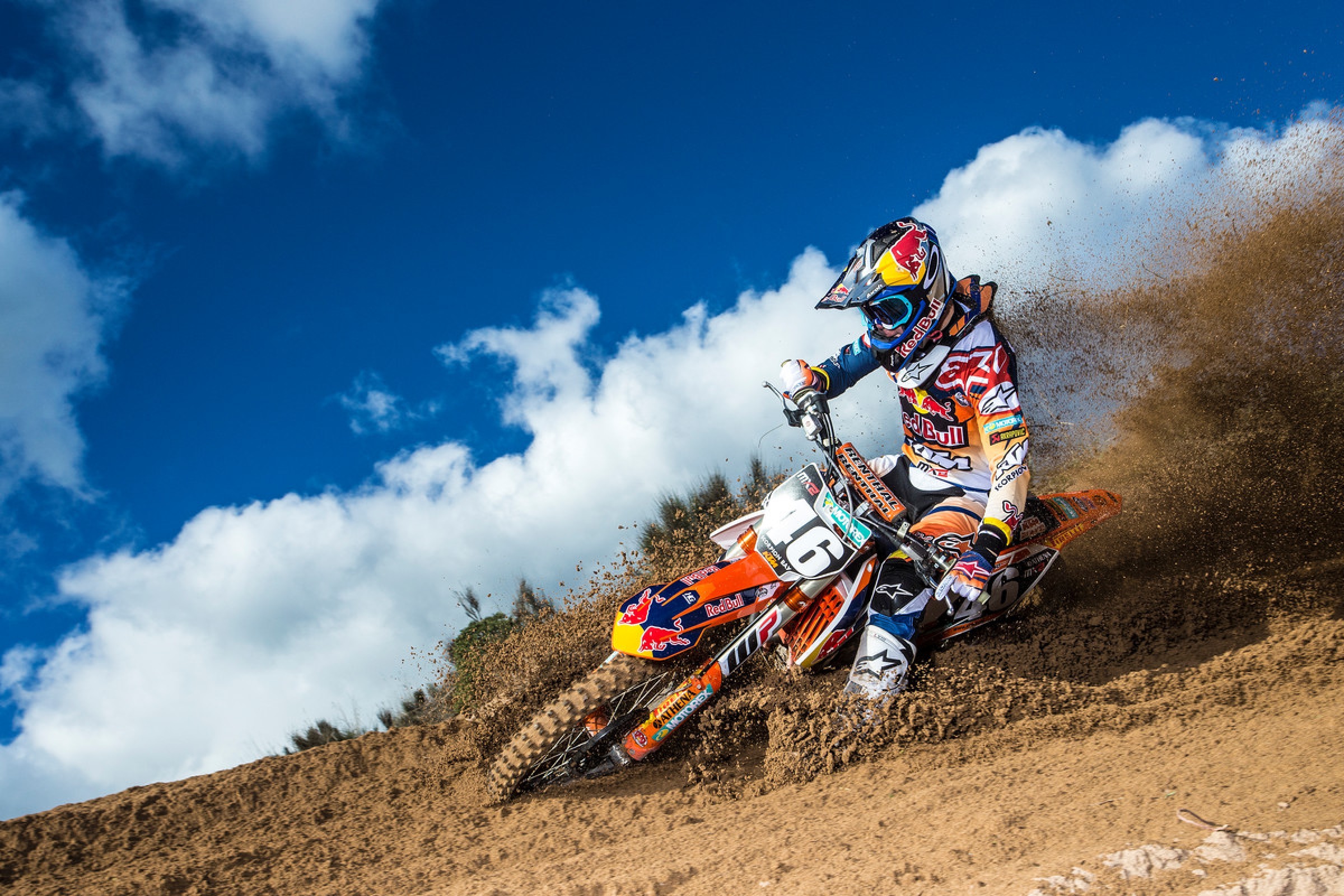 Dutch teen, Davy Pootjes, once billed as the replacement for Jeffrey Herlings at Red Bull KTM will switch to the Dutch-based HSF Logistics KTM team for the 2017 FIM World Motocross Championship.
Pootjes has a deal with KTM factory until 2019, and told MX Vice that he has the option to return to Red Bull KTM at the end of next year, or stay with HSF Logistics.
Pootjes, who missed most of the 2016 season due to injury, said that being on a Dutch team will make the transition easier.
"I see the guys from HSF everyday because they do not live too far from my house," he told MX Vice. "It feels more like home; I did not have that with the KTM factory team. At HSF me, Calvin [Vlaanderen], and Brian [Bogers] will be treated the same. They do the same amount of stuff for each guy, you know? At KTM I felt like they were doing more for Jeffrey [Herlings], but that is normal and I understand that. I think this is better."
You can read the full interview with Pootjes on MX Vice.