Jimmy Decotis Out for Remainder of Australian Supercross Championship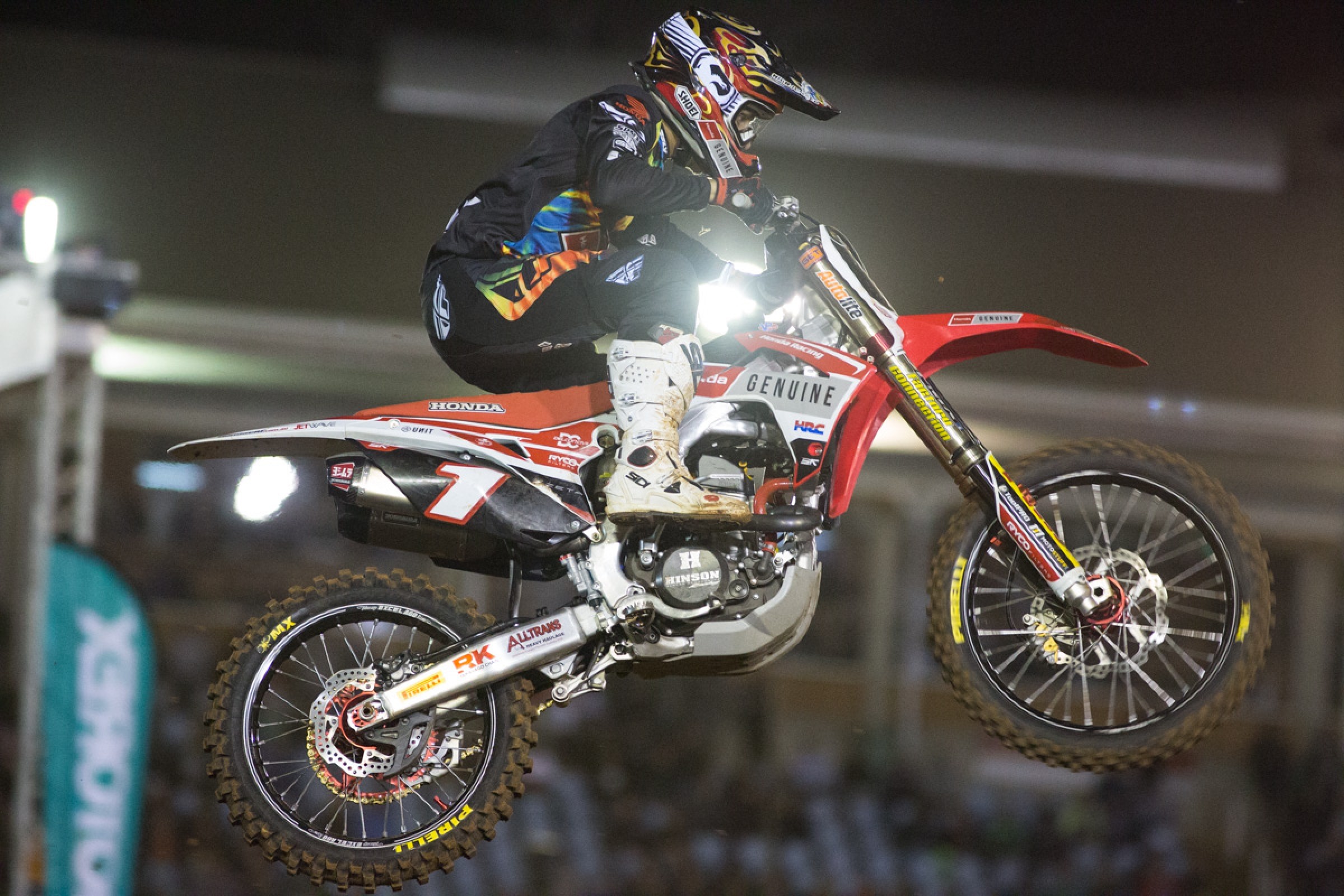 Defending Australian SX2 Supercross Champion Jimmy Decotis will miss the remainder of the championship after sustaining a concussion at Round 2 of the series last weekend.
MotoOnline.com.au is reporting that Decotis will return to America to focus on the Monster Energy Supercross Championship, where he returns to GEICO Honda on a SX-only deal.
"The team have been fantastic," said Decotis. "I couldn't remember anything following the crash and I have been getting headaches. Head injuries can ruin careers and we decided that I should take as much time out as I need to recover and I need to thank the team for being so patient and understanding."
Honda Genuine Racing announced they have signed Luke Clout to replace Decotis for the remainder of the series. The former MX2 Australian Motocross Champion signed a two-year deal with MAD Racing Suzuki last year in the U.S., but multiple reports indicate that team has folded and will not race in 2017.
"I am sorry to see Jimmy get hurt and I hope he recovers quickly," said Clout. "I want to thank the team for giving me this opportunity. I am so happy to be racing again and I look forward to lining up in Adelaide next week for round three of the Australian Supercross Championship."
Round 3 of the championship is next weekend in Wayville.