Official: Cooper Webb and Chad Reed to Factory Yamaha in 2017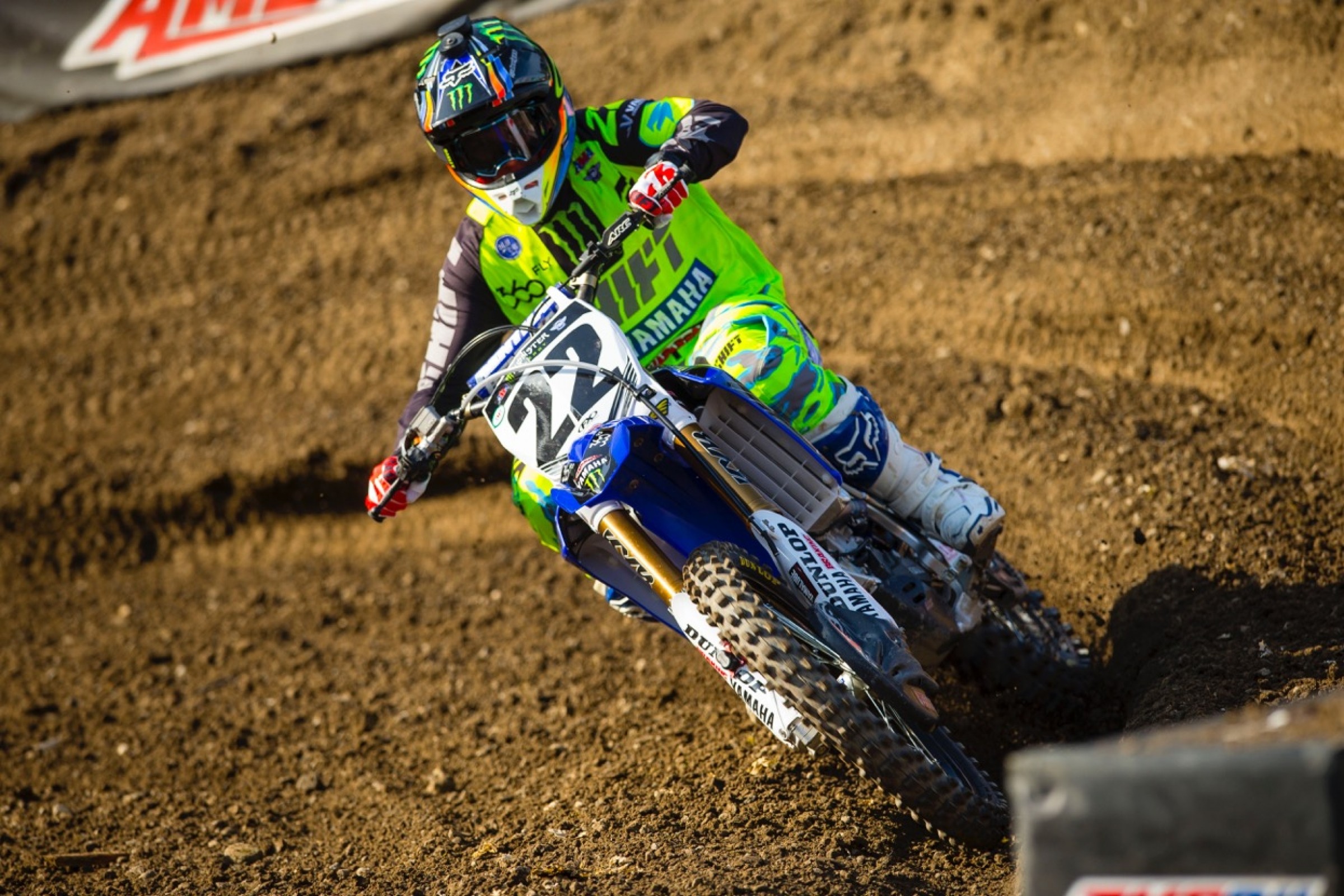 Silly season is off and running. As expected, Yamaha's factory effort will return in 2017 featuring a lineup of Chad Reed and Cooper Webb. The announcement was made Thursday night at the Yamaha bLU cRU family dinner at the 2016 Rocky Mountain ATV/MC AMA Amateur National Motocross Championship at Loretta Lynn Ranch in Hurricane Mills, Tennessee.
"Last year, we re-introduced our Yamaha Factory Racing Supercross team, with Chad Reed as our rider, and he did an excellent job for us, both on the track and with the fans," said Keith McCarty, Motorsports Racing Division Manager for Yamaha Motor Corporation, U.S.A. "He helped re-energize our Factory program, and it was great see how much all the fans enjoyed seeing him race once again for Yamaha. We're thrilled to have Chad back with us again for the 2017 season, and we're also pleased to announce the addition of Cooper Webb as Chad's teammate on our Factory Racing team."
Webb, a two-time 250SX West Region Champion and current 250 class points leader in Lucas Oil Pro Motocross, will move to the 450 Class in 2017 and contest the Monster Energy Supercross and Lucas Oil Pro Motocross Championships.
"I'm really excited to be joining the Yamaha Factory Racing team," Webb said. "It's a dream come true for me, especially to be able to stay with the brand where I started my professional career. Also, it's going to be great to team up with Chad. I met him a long time ago, and growing up, he was always my favorite rider. So, to be teammates with a legend is awesome. It's going to help me tremendously to learn from him, and I can't think of a better teammate to have as I move up to 450s full-time."
For a second consecutive season, Reed will be on a supercross-only contract with the team. After his deal came together so late last year, Reed is happy to have everything locked in early for 2017.
"I'm excited to get back to work with the Yamaha guys," Reed said. "2016 was a great learning and rebuilding phase for me and for Yamaha going racing as a factory team again. We learned the bike and found our strengths and weaknesses.
"It's a huge positive that we are able to use this time wisely to prepare for 2017, and the team and I are motivated to continue building. I think Cooper brings a new level of energy to the team. Youth has that natural way of upping the enthusiasm! I like that energy, and I'm looking forward to having him as my teammate."
Details on the respective deals were not announced.