ANSR Launches 2017 Gear Line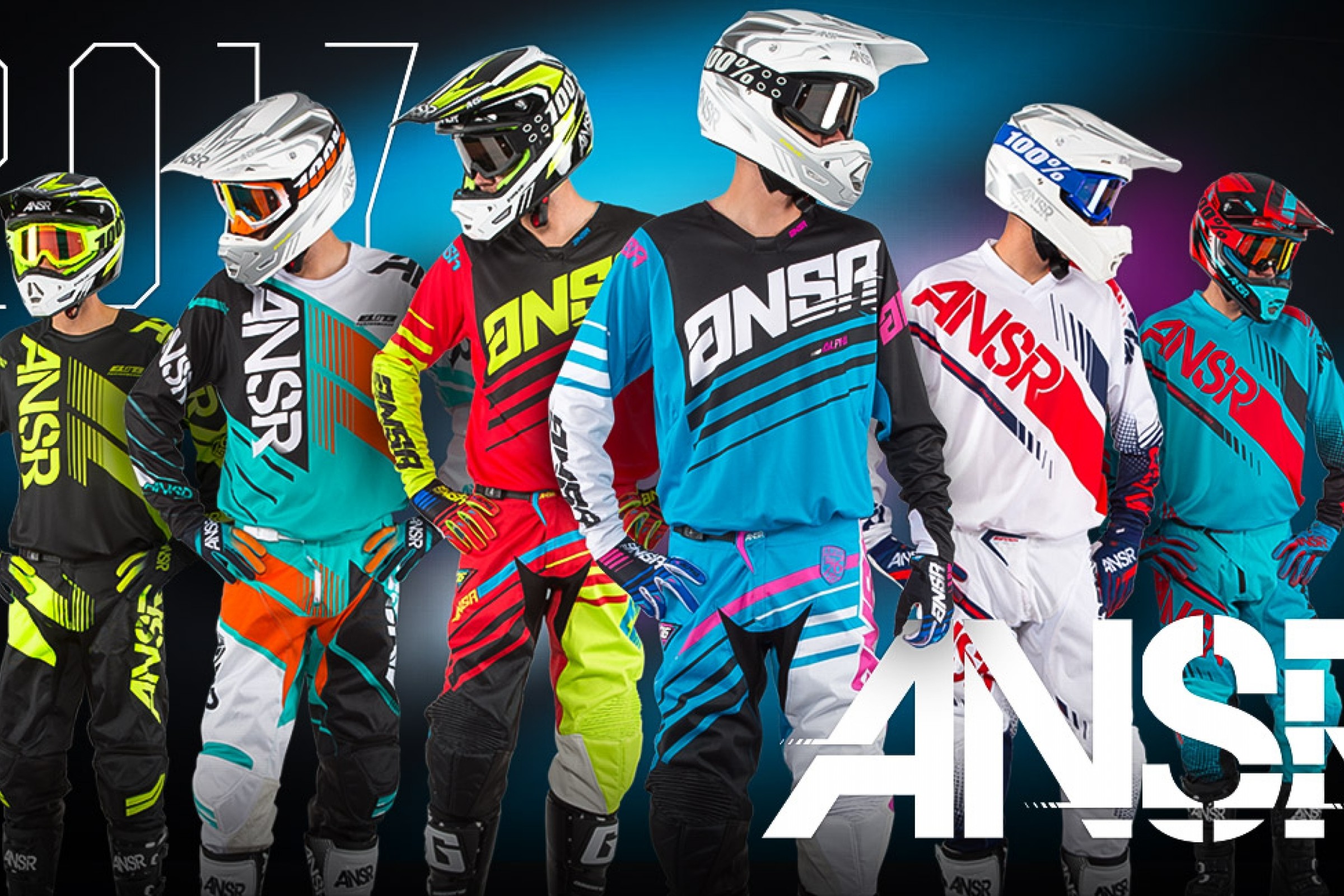 Irvine, CA – What do the pros know that you don't? Top racers like Nick Wey, Broc Tickle, Matt Bisceglia, Colt Nichols and Justin Bogle have many choices in the gear they wear, but they agree there is only one ANSR. The 2017 collection from Answer Racing combines more than 40 years experience with cutting edge technology and superior styling.
At the top of the food chain is ANSR's Alpha range. "The Alpha line has been redesigned for better fit and comfort," says says Brand Manager Randy Valade. "We spent a lot of time working with our racers to develop the perfect combination of premium fabrics, lightweight construction and multiple ventilation panels to allow riders to perform at the highest standards."
Not everyone needs a pro level performance or price point, so the Elite series was revitalized for 2017. "The Elite line offers a perfect blend of fit and function for today's rider at a mid-level price point," explains Valade. "An all new fit, up-spec performance materials and high-end features highlight the Elite series." Four colorways, plus the limited edition Camo, means there are multiple choices.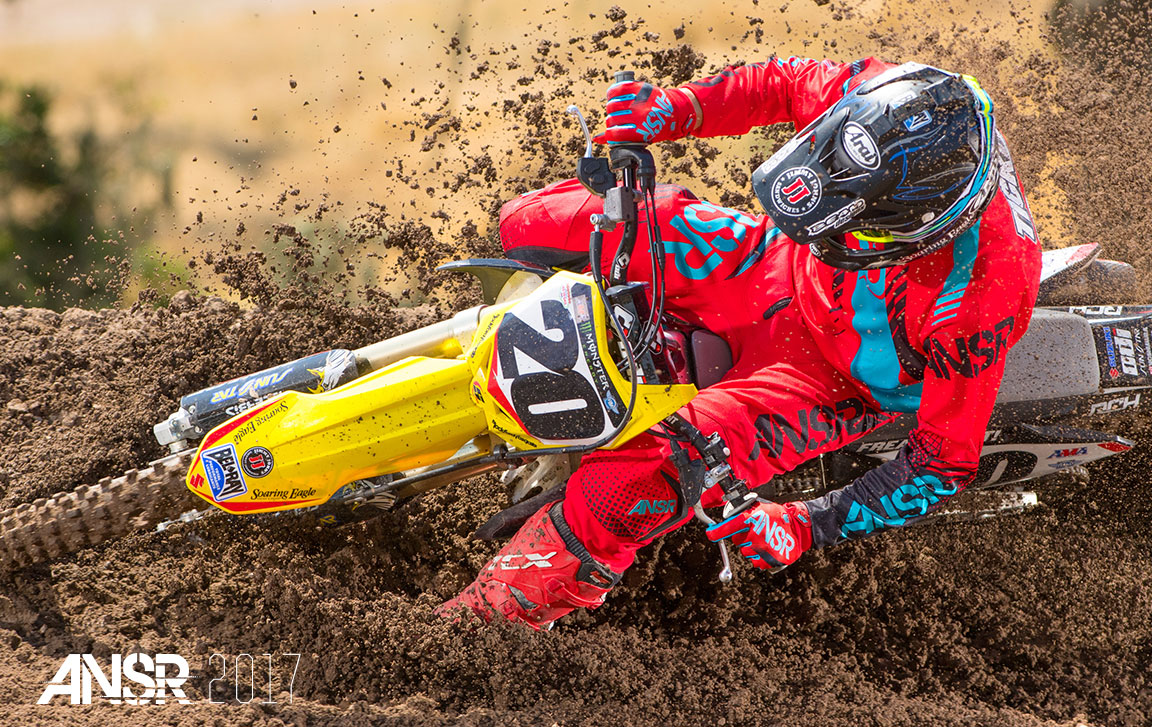 "If you are looking for performance racewear at an affordable price, Syncron is the ANSR for you," quips Valade. "This year's Syncron line has been redeveloped, race-tested and rider approved by our own top pro athletes." Eight color schemes, plus two "AIR" vented versions make this the most comprehensive collection in the entire ANSR portfolio. "Interestingly many of our pro racers prefer the Syncron gear over the Alpha because it looks so good."
In another heads up, ANSR's 2017 Evolve 3 helmet incorporates the MIPS (Multi-Directional Impact Protection System). "MIPS changes the way we think about helmet safety," says Brand Manager Randy Valade. Developed by brain surgeons and bio kinetic scientists, MIPS reduces the rotational forces on the brain caused by angled impacts to the head. The Evolve 3 passes ECE 22-05 and DOT FMVSS 218 safety standards. "The MIPS system utilized in our Evolve helmet is the most advanced safety technology available," Valade states.
ANSR also stepped up its came on the boot side. A collaboration with Italian boot experts Gaerne has resulted in top flight footgear with the SG-12 on the higher end and the fully featured AR-1 boots for those on a budget. "However we didn't cut corners with the AR-1," explains Valade. "The AR-1 is better than just 'good' — it offers far more than any boot in its price range, including being the only MX boot on the market to feature a shock-absorbing D30 insole!"
"I have many choices in gear," says RCH Suzuki's Broc Tickle. "I choose ANSR."
Get the holeshot on 2017 with a sneak preview and visit answerracing.com for more.