Rancho Cordova, CA
Hangtown
Lucas Oil AMA Pro Motocross Championship
After a star-crossed season in Monster Energy Supercross in which he never even cracked the top three, veteran Honda HRC rider Trey Canard is just relieved to have the thing over and done with. Credited with ninth overall after the mud splattered checkered flag was mercifully unfurled to symbolize the end of the supercross season, the pride of Shawnee, Oklahoma retreated to the pits to change out of his race clothes, and in doing so, begin thinking of Rancho Cordova, California and the opening round of the Lucas Oil Pro Motocross Championship.
A decade-long competitor in American motocross and supercross, the former 250SX East Region Champion (2008) and 250MX National Champion (2010), is, all bad luck and injuries notwithstanding, hoping to make a run at his first AMA 450 title. And if history is any indication, such as 2014 when he hit the podium six times and won an overall on his way to netting out third in the final series standings, he is still considered one of the best racers in the world, and has a very realistic shot at having his wish granted. Recently, Racer X caught up with him to check on his progress.
Racer X: With the 2016 Lucas Oil Pro Motocross Championship poised to roll into Hangtown in a week's time, where are you right now? Are you back in Oklahoma?
Trey Canard: No, I'm out here in California right now in the rat race. This time of the year for motocross out here is crazy, but it's good.
Yes, it can certainly be a rat race.
For sure.
Looking back over your shoulder, what did you think of your 2016 supercross season? You experienced a lot of ups-and-downs, didn't you?
Yeah, I'm just going to pull some tear offs on the 2016 supercross season. It's definitely one I'm glad to have finished. I'm looking forward to moving past it.
A season you just couldn't get into step with?
Yeah, for sure. Right after Anaheim I had a big crash and kind of kind of messed up my groin. I got landed on at Round 3 and cut my hand really bad. It seemed like after that point I could never get things going. I was riding a lot better at the end. I had good speed. My starts were just off. I think I figured some things out toward the end of the season as far as starts go that will kind of help me outdoors.

You only competed in four Nationals in 2015. However, in 2014 you raced the entire series and were extremely competitive. You found yourself in the top three on five different occasions and actually won the overall at Utah. You certainly know you can do it, can't you?
Yeah, I mean if anything I look back to 2014 where I won some motos and won a race, so I know I can do it. Going into Hangtown I just want to make sure that I have a good opener and that I'm not doing anything crazy, but just getting some good results in and building a platform that I can build off of the rest of the year.
More than a few people involved in this sport believe you can be a full-on contender for the championship.
Yeah, I think the day that you don't think you can be competitive is the day that you need to be done. I still believe I can do it. I think that I just need to go get a good start and focus on my race and focus on what I am doing and let the cards fall where they may.
As far as the rounds immediately after Hangtown—Glen Helen and Thunder Valley—do you have a plan or are you just going to take it all as it goes?
Like I said, Hangtown is really where I can have a race I can really build off of. The same goes for the first few. I want to make sure I'm building a good platform for the rest of the season. For me that looks like getting some podiums and feeling good and comfortable on the bike.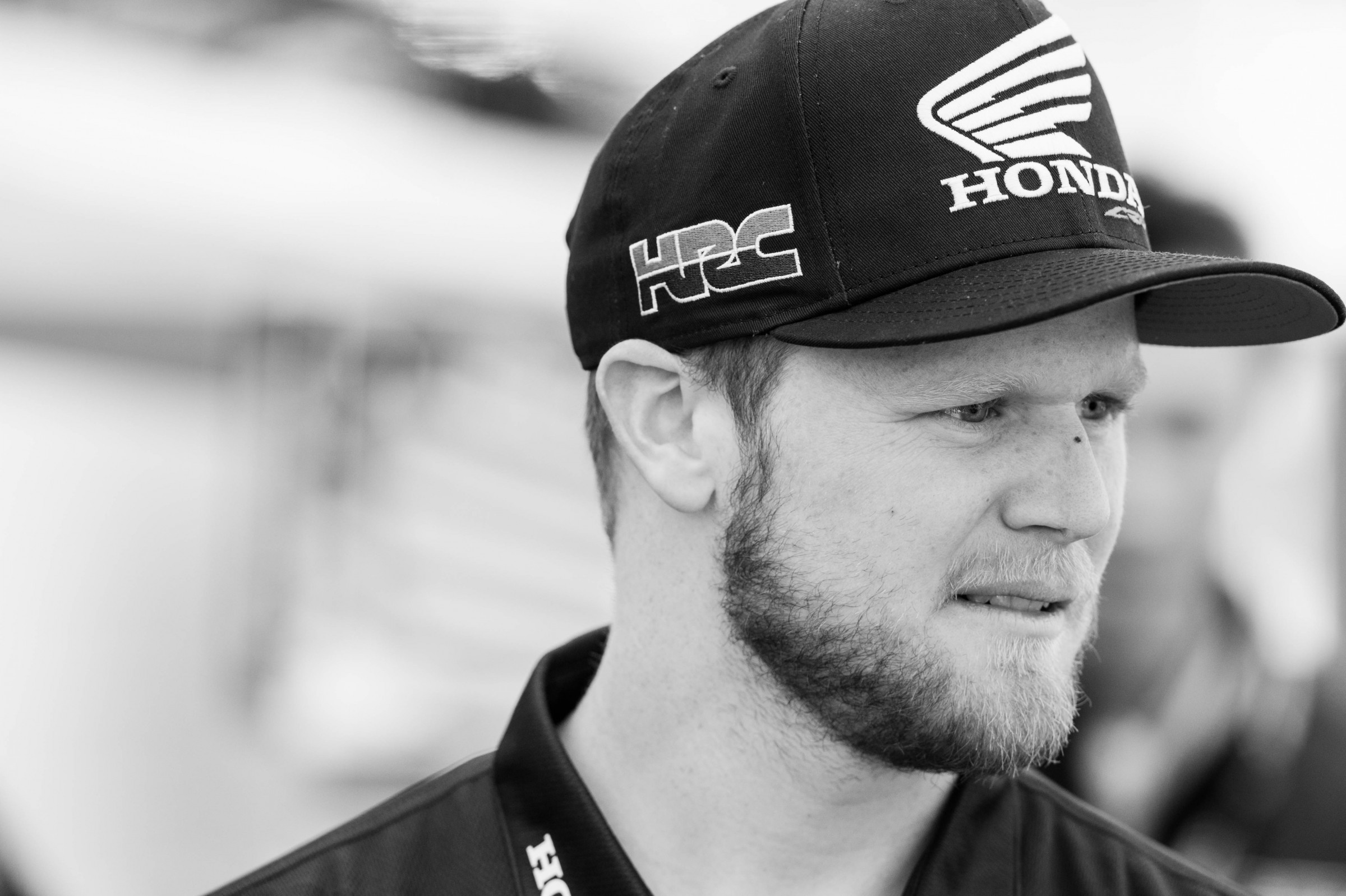 Looking at your health, the motorcycle, the team—and all else required to make a run at a title—do you have everything you need going into this thing?
Yeah, for sure. The bike is the best I've ridden it. You never know until you get on the track, but I'm really confident in it. I think my fitness is good and that I'm healthy at this point. Really, I've got every opportunity. I just have to go enjoy it and make the most of it.
In looking at your competition, you have Dungey, Tomac, Roczen, Anderson as well as a four or five other racers who can run up at the front this summer. Your take on your adversaries?
I think the guys who finished supercross strong are going to be good. I think that there is going to be a lot of really good guys and I think we're going to see a lot of winners this outdoor season. I definitely want to throw my hand into the mix.
It's still a ways off, but do you have any sort of idea of what you'll be doing in 2017?
It's definitely up in the air. I'm trying to figure it out now. I'm not sure what route I'll go just yet, but hopefully I'll know something in the next few weeks.