Even DeCoster Does a Championship Burnout!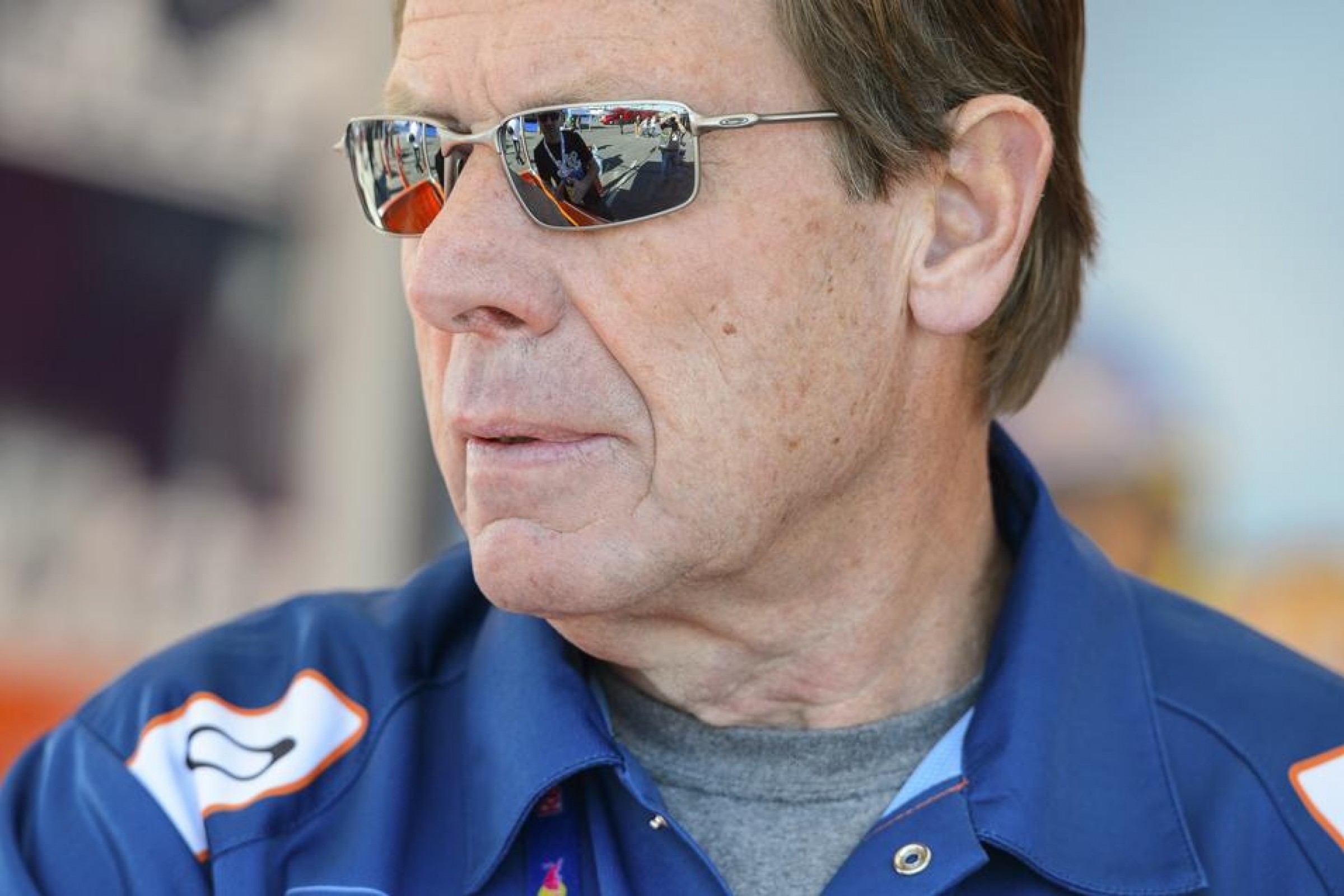 East Rutherford, NJ
East Rutherford (New Jersey)
Monster Energy AMA Supercross Championship
The Red Bull KTM crew has been getting in a lot of championship practice lately. If you go back to Ken Roczen's 450MX title in 2014, this is four-straight championships on a 450SX-F, and each celebration has been unique. Roczen was actually doing burnouts in the paved Miller Motorsports pit area while getting, ahem, a drink poured into his mouth courtesy of Chad Reed. Good times!
Ryan Dungey lit the tire in the MetLife Stadium parking lot the last two years, but this time the team went one better. After Dungey was finished, they actually pushed his bike back out from under the tent so none other than Roger DeCoster could get in on the action!
The Man is a five-time 500cc World Champion and one of the best to ever swing a leg over. But he's 70-plus now and hasn't ridden for quite some time. Well, on Saturday night he showed he still knows how to go wide open! Roger didn't just do any burnout on Dungey's bike, he held that sucker wide and kept grabbing gears for what seemed like several minutes! Rubber chunks were flying off of the rear tire so fast that they even punched a hole in the side panel of the bike….but The Man just kept 'er pinned! Finally the rear tire had enough and let out a huge pop, as the multiple burnout sessions had finally ripped all the rubber away and taken it down to the tube.
But you know what? The motor survived all and the team actually swapped a fresh new Dunlop back onto the bike. And the party continued….