Grant, Byrne, Hodges on DMXS Radio Tonight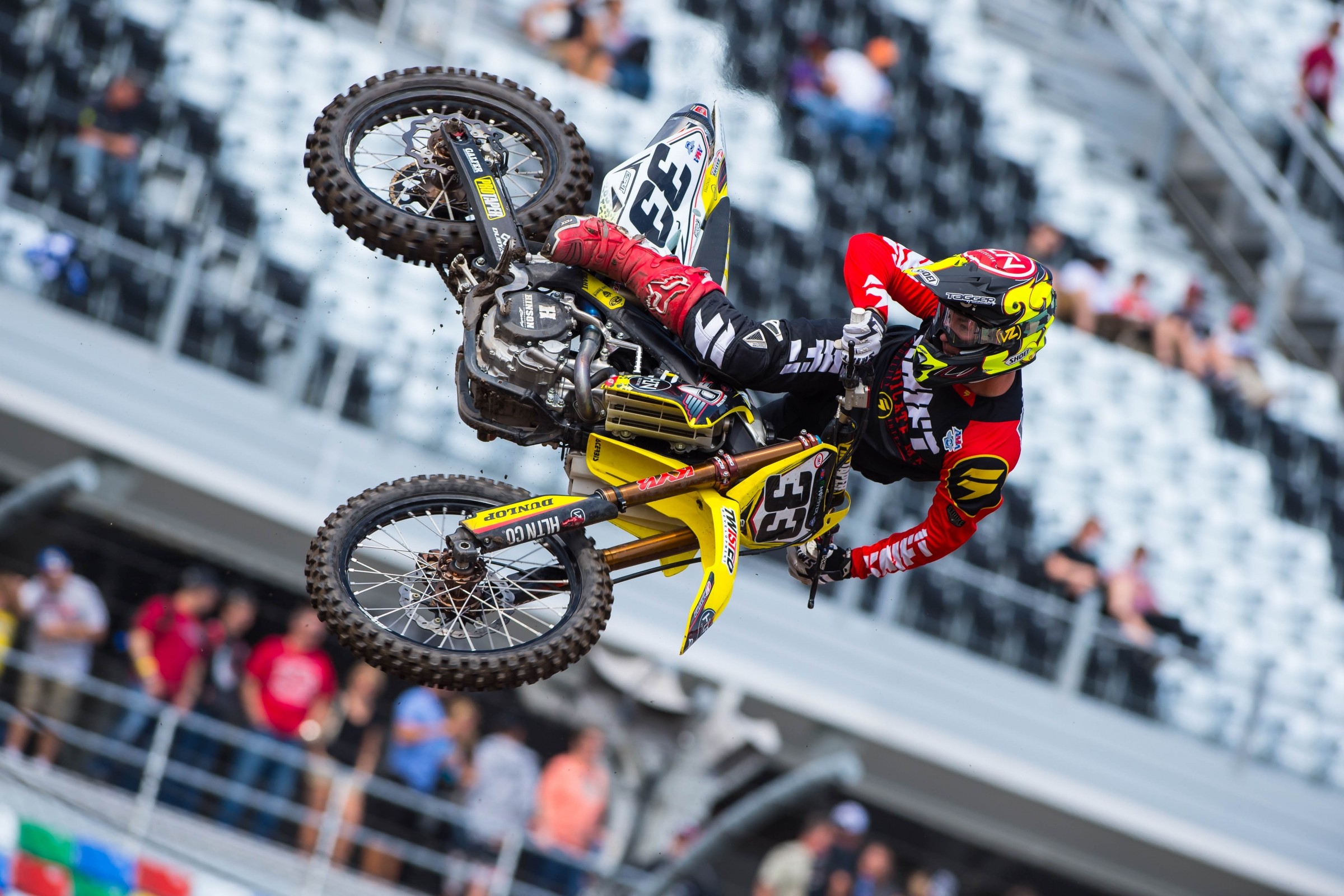 As I watched the first few laps of practice from the infield I just knew Josh Grant was feeling it on Saturday. His signature silky smooth style was flowing like the easterly winds off the Atlantic that had all the Daytona International Speedway flags briskly waving, and it was damn cool to see him back on the track. We'll get his thoughts on the impressive privateer effort and where he goes from here.
I was fortunate enough to be announcing the 7th Annual Ricky Carmichael Amateur Supercross again this year and thoroughly enjoyed calling the action when CycleTrader.com/Rock River Yamaha's Michael Byrne was on the track. It was great to see him take a break from his responsibilities working closely with Chad Reed to get a few gate drops of his own. Byrner will be making a run at Loretta Lynn's this year and we'll hear all about that challenge and hoisting a championship plate at RCSX.
I know as an announcer you're supposed to be impartial calling the racing, but I have to admit I watched Kawasaki's Hannah Hodges pretty much every second of her 250B debut during her qualifying race. It was actually easy to do since she was in third after the start and kept that position until an untimely mistake over the wall-jump on the last lap cost her not only a qualifying position, but the weekend too. We've been telling you about Hannah for years, and when you see her impressive speed on a big bike you'll know why.
DMXS Radio thanks Troy Lee Designs, Moto Dynasty, SCOTT, Shades of Gray, Racer X, MX Sports, DUBYA Wheels, GoPro, OGIO, Concept2 Rowers, HLTNCo.com, Coach Robb Beams, vurbmoto, Skull Candy, and Stellar MX Graphics for their continued support. THANK YOU!
DMXS Radio has been making Bad Billy proud since 2001!
www.dmxsradio.com
Tonight at 8-10pm EST