Josh Hansen Joins Nut Up Industries as Creative Director / Athlete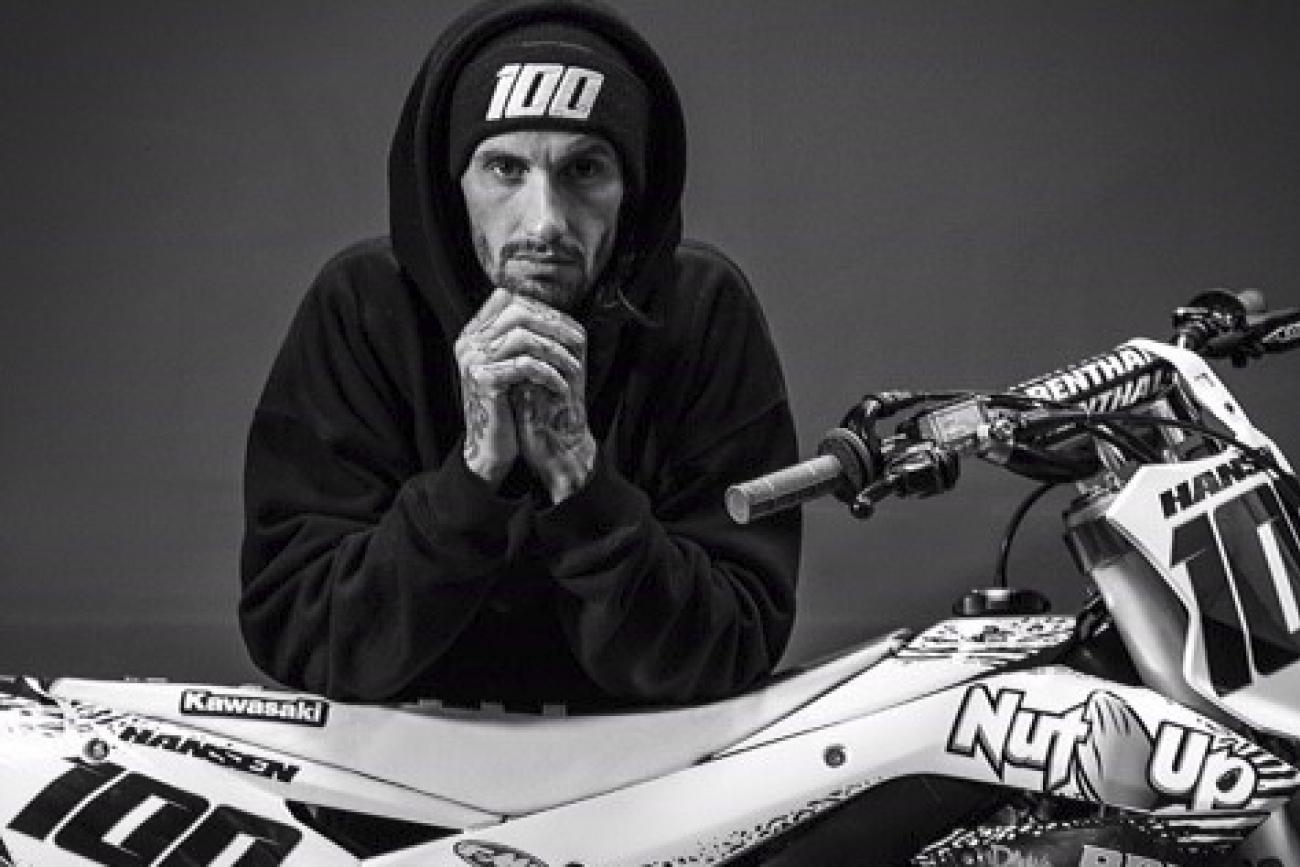 LOS ANGELES - Nut Up Industries today announced a new partnership with three-time X-Games gold medalist and supercross racer Josh Hansen as creative director and athlete. A Roche Brothers International athlete since early 2015, Hansen will lend his insight into the sport and the marketplace as a creative director for the Nut Up Industries portfolio of brands. In addition to duties as an athlete, Hansen's initial work as a creative director for Nut Up Industries will support the company's 2016 launch of its "Chopped" line of snacks. Hansen will also engage in the development and execution of high-level concepts within Nut Up Industries marketing activities and offer wide-ranging consultation on the visual representation of the brand.
The agreement was announced by Joey Roche, president of Nut Up Industries.
"I have known Josh for a long time, and have always been a big fan. I watched his dad race for years," said Roche. "I really like Josh because he is what this sport is about. He is different; he makes his own path. Even as he has risen through the sport, he has always remained available to assist and offer advice to the younger generation and common riders. We are really looking forward to this collaboration and for Josh's unique perspective to help shape the identity of our brand."
"It's awesome when a company feels that you have more to offer than just being an athlete and gives you an opportunity to become a part of the team and welcomes your opinion on trends, style and branding," said Hansen. "I'm looking forward to bringing a fresh perspective to healthy snacks and focusing on the representing Nut Up Industries as their first featured athlete."
While working with a personal trainer for his return to racing in 2015, Hansen was introduced to proper dieting as a component to his overall fitness. Since then Hansen has been an advocate of almonds and their benefits as a "superfood" to a person's overall health. Almonds are an excellent source of vitamin E and a good source of fiber. They are also high in protein and other nutrients.
About Nut Up Industries
Nut Up Industries, Inc. is a family-run almond company based in Escalon, California. With deep roots in the almond growing region of California, Nut Up Industries is a small business specializing in locally farmed, natural almond products, including the new "Chopped" line of snack almonds coming soon to retailers. "Chopped" snack almonds are a convenient source of energy available in a variety of delicious flavors. Made up of progressive almond farmers, Nut Up Industries promises to be on the cutting edge of innovative almond products. They are excited about their new and inventive lineup launching in spring 2016.