Team Green Announces 2016 Lineup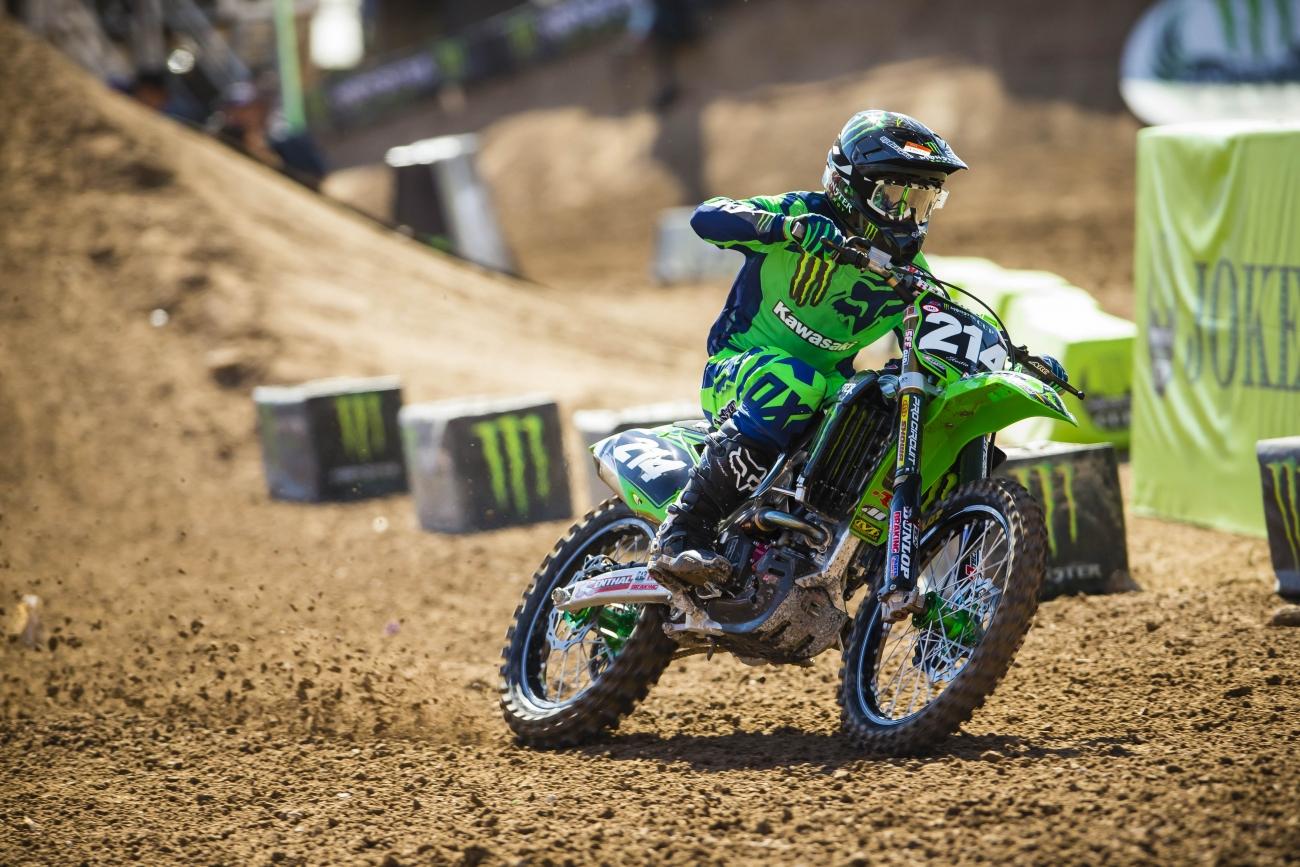 Irvine, Calif. – The success of Kawasaki's professional motocross teams would not be possible without the prestigious Kawasaki Team Green™ racing program which enters its 35th year in 2016. As top manufacturer with 15 titles at the 2015 AMA Amateur National Motocross Championships and 43 major AMA amateur championships in 2015, Team Green continues to develop the next generation.
For 2016, the team will consist of Ryder DiFrancesco on the KX™65cc, while Jett Reynolds, Nick Romano and Stilez Robertson will race the KX™85cc. Monster Energy Cup winner Lance Kobusch will focus on the KX™100cc in the Super Mini classes.
Racing the KX250F will be Joey Crown in the A class, Jordan Bailey in the Schoolboy and B classes, and Hannah Hodges in the Women's division.
"For 2016, we have an incredibly talented group of riders," said Ryan Holliday, Kawasaki Team Green Supervisor. "From the 65cc class to the A class we have proven winners and we hope to continue their success as a part of the Team Green program."
While Team Green has an outstanding lineup of amateur riders for 2016, the foundation has also been laid for these riders to continue with Kawasaki as they transition into their professional careers.
Establishing a program between Team Green and the Monster Energy/Pro Circuit/Kawasaki race team was paramount to Kawasaki's future success. Both Austin Forkner and Garrett Marchbanks have signed long-term agreements to represent Monster Energy/Pro Circuit/Kawasaki as amateurs before they begin their professional careers on the sport's most successful 250 class race team.
Forkner, a five year Team Green rider and six-time AMA Amateur National Champion will compete in the A/Pro Sport classes in 2016 before making his professional debut in the AMA Pro Motocross Championship Series. Marchbanks, a four year member of Team Green and six-time AMA Amateur National Champion will race the Schoolboy and B classes. Kawasaki and Pro Circuit will continue to expand upon this program and bring the best Team Green talent to its professional race teams.
Team Green will make its season debut at the Thor Winter National Olympics in Gainesville, FL, November 23-28.