A trip overseas would be a vacation for you, but it's straight business for professional motocross riders. Free trips are cool, and gate drops are nice, but the real reason top riders race these off-season events is to make money. With the granddaddy of the overseas big-money supercross coming this weekend—Bercy-Lille in France—it's a good time to explore why riders race what they do—and, yes, it all comes down to dollars, Euros, and sense.
Trends have actually changed quite a bit in the off-season travel circus. While this year's Bercy-Lille event will no doubt be awesome, and will pack good star power with James Stewart, Cooper Webb, Romain Febvre, and more, there was once a time when practically the entire Anaheim Supercross roster also lined up in France.
What happened?
First, the riders started making more money at home. During the thirty-plus years of Bercy, the sport has grown, and rider salaries have grown with it. By the mid-2000s, top guys like Ricky Carmichael and Stewart were in the $4-5 million range on annual salaries from their teams, with even more coming in from sponsors. These guys could have raced some off-season events and raked in six figures, but that's not much when you have a chance at making eight figures racing at home.
To help, the promoters of Bercy pooled the start money together and spent it on fewer riders. Whereas before "good" money was spread between probably 10-15 American racers, now they stack better dollars around a few big fish (like Stewart this year). That means you'll always get top talent there—like Eli Tomac and Justin Barcia, winners in 2014 and 2013, respectively—but you won't get as many of them.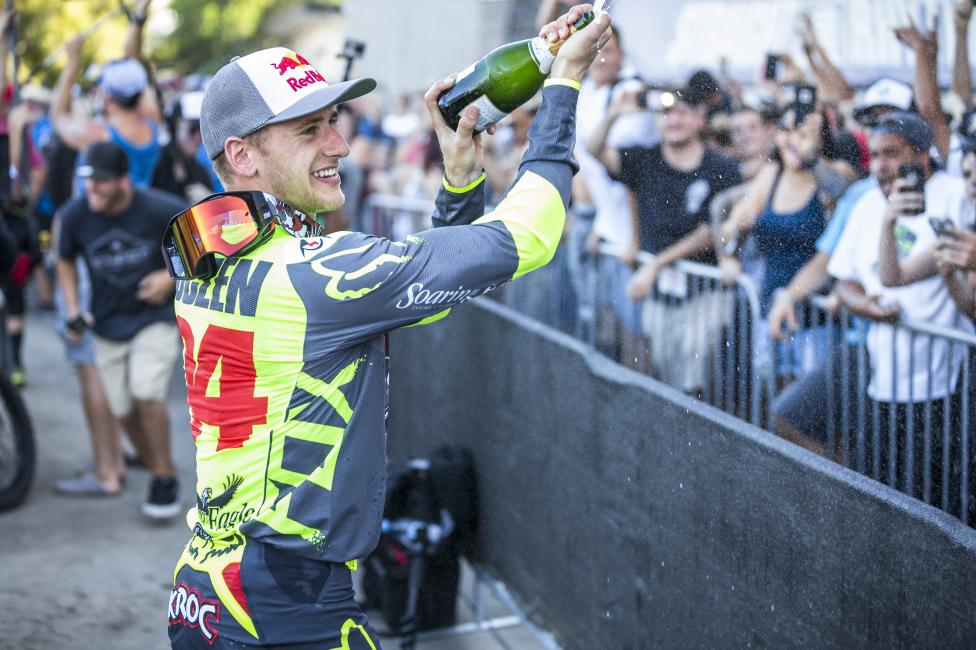 If you go back a few generations and talk to a guy like Jeff Stanton, he'll tell you the cash stacked up from the off-season races could match what he made at home. Stanton has admitted that he could have extended his career if he hadn't burned the candle every fall and winter overseas, but back then, even top guys needed to soak up every dollar they could.
We don't have exact numbers, but we believe James Stewart is probably bringing in $150,000-$200,000 at Bercy-Lille this year (wouldn't you love to make that kind of money in a weekend?). Yeah, that's good, but top riders these days make several million dollars a year, so even $200,000 won't change their lives. Ken Roczen won $100,000 for taking the Monster Energy Cup, and then basically said it's not about the money (because $100,000 to Kenny is $100 to you).
To the top guys, to borrow a phrase, life is all about January 9 (Anaheim 1). If any sort of travel impedes the testing and training for that goal, almost no amount of money short of a million bucks is going to get these guys to line up.
On that topic, we have James Stewart's decision to back out of racing a supercross in Australia. James is now behind on testing and training after his Monster Energy Cup troubles, so something had to go. I talked to a source at Suzuki today, and it basically came down to James needing to skip the travel to one of the races to get back on schedule and be ready for Anaheim. There are a lot of variables, but the flight to Australia is longer than the flight to France, and it's really late to back out on Bercy with the race just days away. James gives up the money he would have made Down Under. I know—no one's crying for him. Like the rest of his peers, the real money comes from winning races during the regular season.
"Riders are going to get paid two ways: team money, and big start or purse money."
The second big change is the inclusion of more off-season racing over here. The U.S. Open in Las Vegas (now the Monster Energy Cup) was specifically designed to mimic the Bercy experience. The man who started the U.S. Open, Eric Peronnard, is even French, and he's still one of the main organizers behind Bercy. It's not a coincidence that there are similarities between these races.
The success of the Open and the Cup bakes another race into everyone's off-season calendar, making them less likely to want to spend off-season time racing somewhere else. If you want to race in the off-season to get in some gate drops, test, or make some money, you can now do it much closer to home. Red Bull Straight Rhythm is part of the plan for some riders these days, too. The total purse for that event is $100,000, so it's another way to pick up a few bucks with much less travel—virtually none, in fact.
Then there's the risk/reward of off-season racing. This all started at Bercy in 1999, when Ricky Carmichael broke his collarbone at the event and lost some training time. He made it to Anaheim 1 all healed up, but faded in the main event. Lost training time was to blame, and after that, RC never went overseas again.
Then his trainer, Aldon Baker, jumped on that program. Aldon's top dudes don't race overseas in the off-season, period. (Baker clients past and present like Jake Weimer and Adam Cianciarulo have done overseas races, but the money scale is different for them. Dungey or Villopoto are some of the few that can and will make $100,000 in a weekend winning 450SX races. This negates the need to race Bercy.) That means no Ryan Dungey right now and no Ryan Villopoto in the past. Stewart did race Bercy a few times under Aldon's watch, but he was a supercross-only rider at that time, so his schedule wasn't as packed.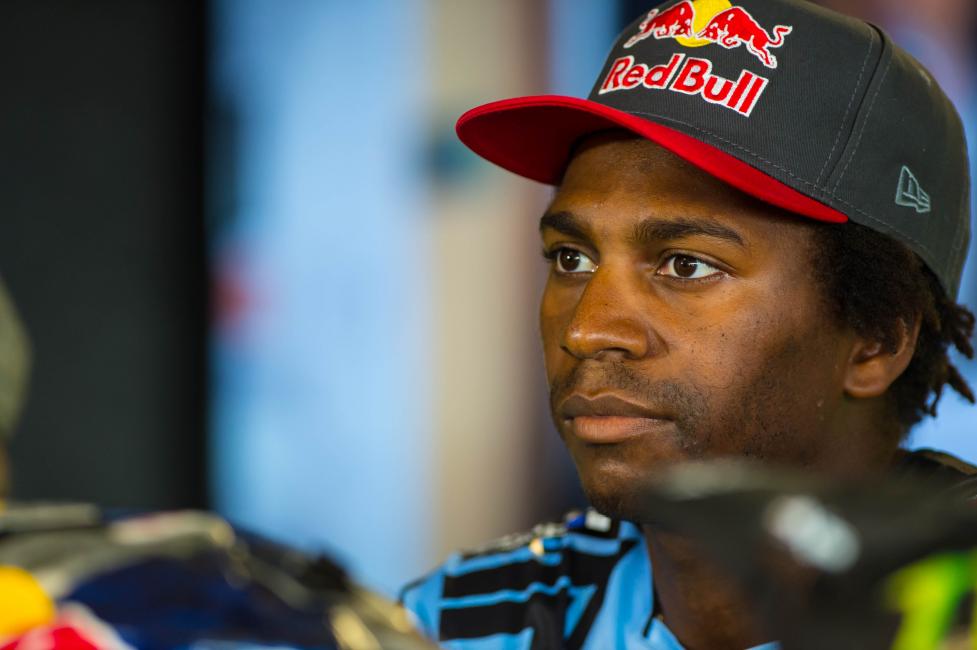 Aldon has a great point to make to his top guys: win an extra race or two in the U.S. and the bonus money will match whatever you gave up by not going to Europe in the fall. That's why you'll see a larger contingent of guys who don't win a ton of races and don't get those big win bonuses racing overseas.
Conversely, don't expect to see Dungey at Bercy until maybe the very end of his career, when he wants to chalk up a few unique experiences and stack the cash. For as long as Dungey's focus is on winning SX titles, he's not going. It's too bad Villopoto reached the level of over-it-ness that he did, because in a perfect world he could have raced this year as a last hurrah and last cha-ching.
Hey, maybe the Australia folks will give him a call now?
So there you have it. Riders are going to get paid two ways: team money, and big start or purse money. Teams pay riders to race AMA championships indoors and out, and have come around to embracing the U.S. off-season events like Monster Energy Cup and Red Bull Straight Rhythm. The riders can make good money at those events, too, so everyone is happy.
The off-season overseas races offer nice income supplements, but that money is no longer a must, so attendance varies. Beyond that, you have the Motocross of Nations, which riders will race (and teams will spend on) due to pride. Otherwise, it's train, test, and rest for Anaheim. Because that's still where the biggest bucks roll in.