Sipes Is First Ever American ISDE Overall Winner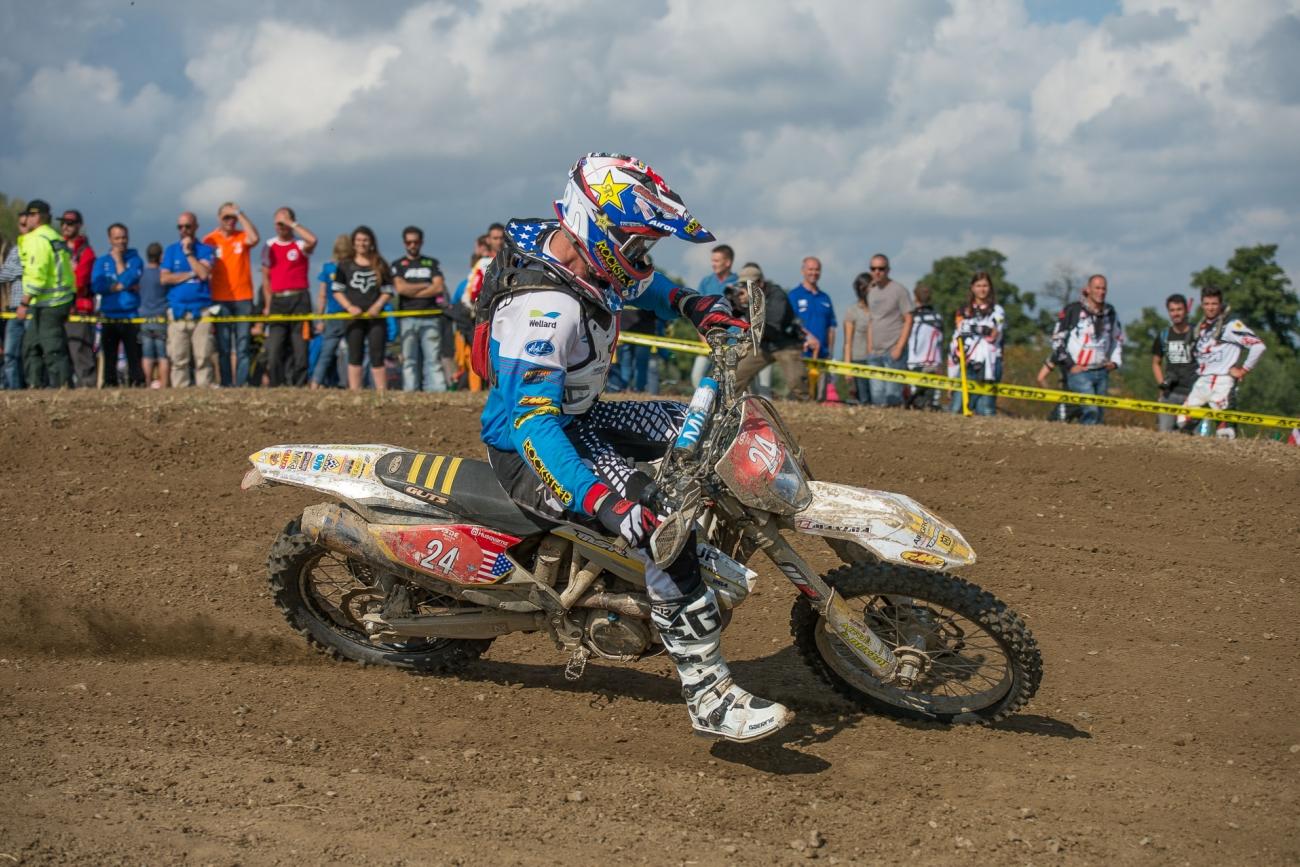 Ryan Sipes did it! For the first time ever, an American has won the individual overall at the International Six-Days Enduro. Here's the official Husqvarna press release marking the historic occasion. Congratulations Ryan!
Rockstar Energy Husqvarna Factory Racing supported rider, Ryan Sipes, became the first-ever American to win the Overall Individual award at the ninetieth edition of the International Six Days of Enduro in Kosice, Slovakia. Sipes pioneered his way to a historical victory aboard a Husqvarna FE 350 by winning most of the tests against the world's top riders in the globe's toughest competition.
It was a rollercoaster of a week in Slovakia as Team USA suffered from injury, mechanical failures and protest complications. Although the various physical and technical obstacles diminished Team USA's chances of the overall win, Sipe's teammates Mike Brown, Taylor Robert, and Gary Sutherlin pushed through to finish the event to earn twenty-second overall in the World Trophy ranks.
The US Junior Trophy team also experienced unwelcomed circumstances, and was unable to defend their 2014 Gold medal. Husqvarna Motorcycles in the United States has a rich heritage with the International Six Days Enduro as industry icons such as Malcolm Smith, Dick Burleson, Terry Cunningham participated in the events all in hopes of bringing home gold to their home country.
Sipes is now a part of that history as he stakes the American flag into ISDE soil.
For detailed results please visit http://www.fim-isde2015.com/en/landing/.