Tomac Update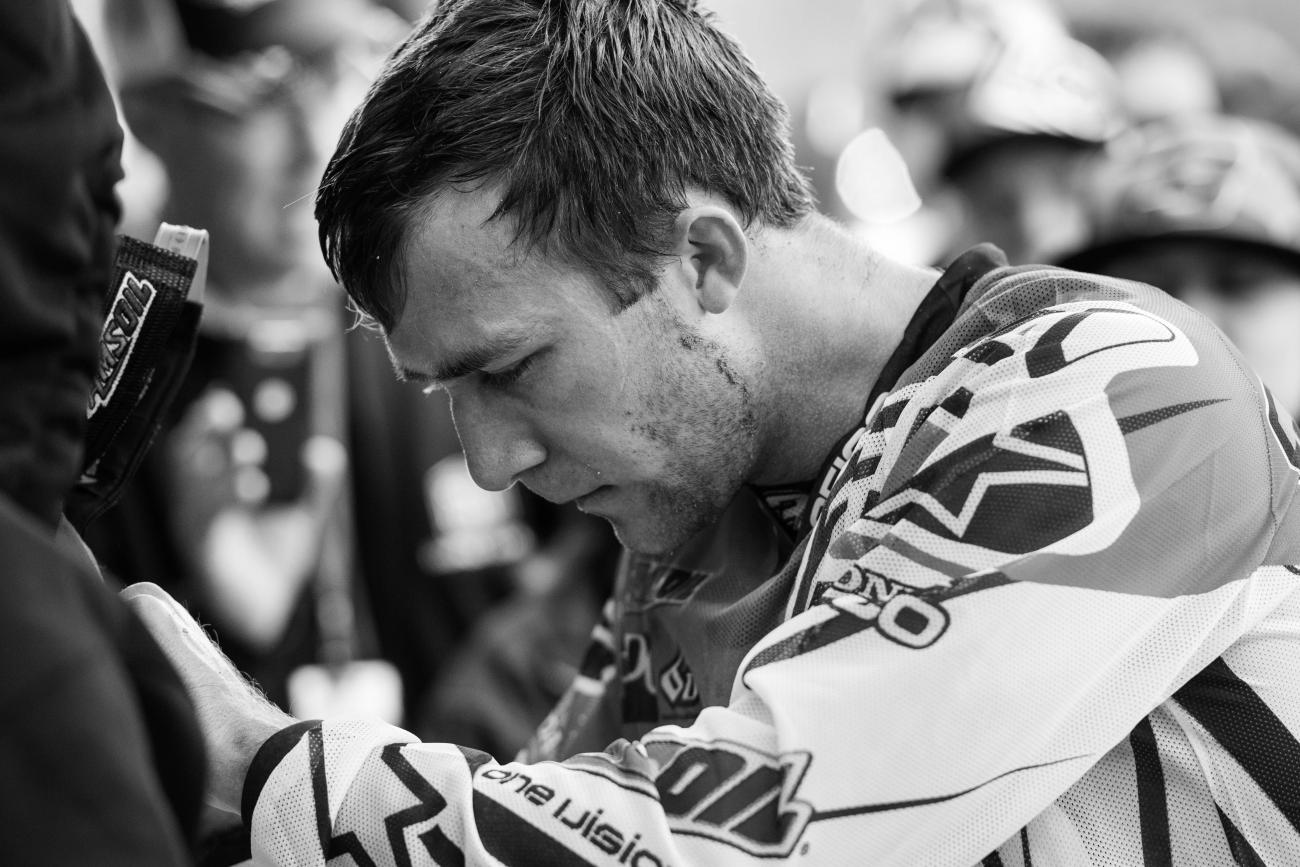 We got an update from GEICO Honda PR man Rob Geiger today regarding Eli Tomac's status for this weekend's Muddy Creek National. Eli dislocated his right shoulder in his Thunder Valley crash on Saturday, but the medics were able to get the shoulder back in at the track, and so far it doesn't feel too bad. MRI results on that shoulder are due today.
The bigger trouble is actually the left shoulder, which Eli also slammed into the ground pretty hard. Mobility is extremely limited in that shoulder, and it could be the bigger issue in determining if Eli can race this weekend. According to the email we received from Geiger, "We are in wait and see mode."
Pending MRI results, the right shoulder might turn out okay. The left shoulder could be the one watched 'round the motocross world. Stay tuned.