Jimmy Decotis Announces New Deal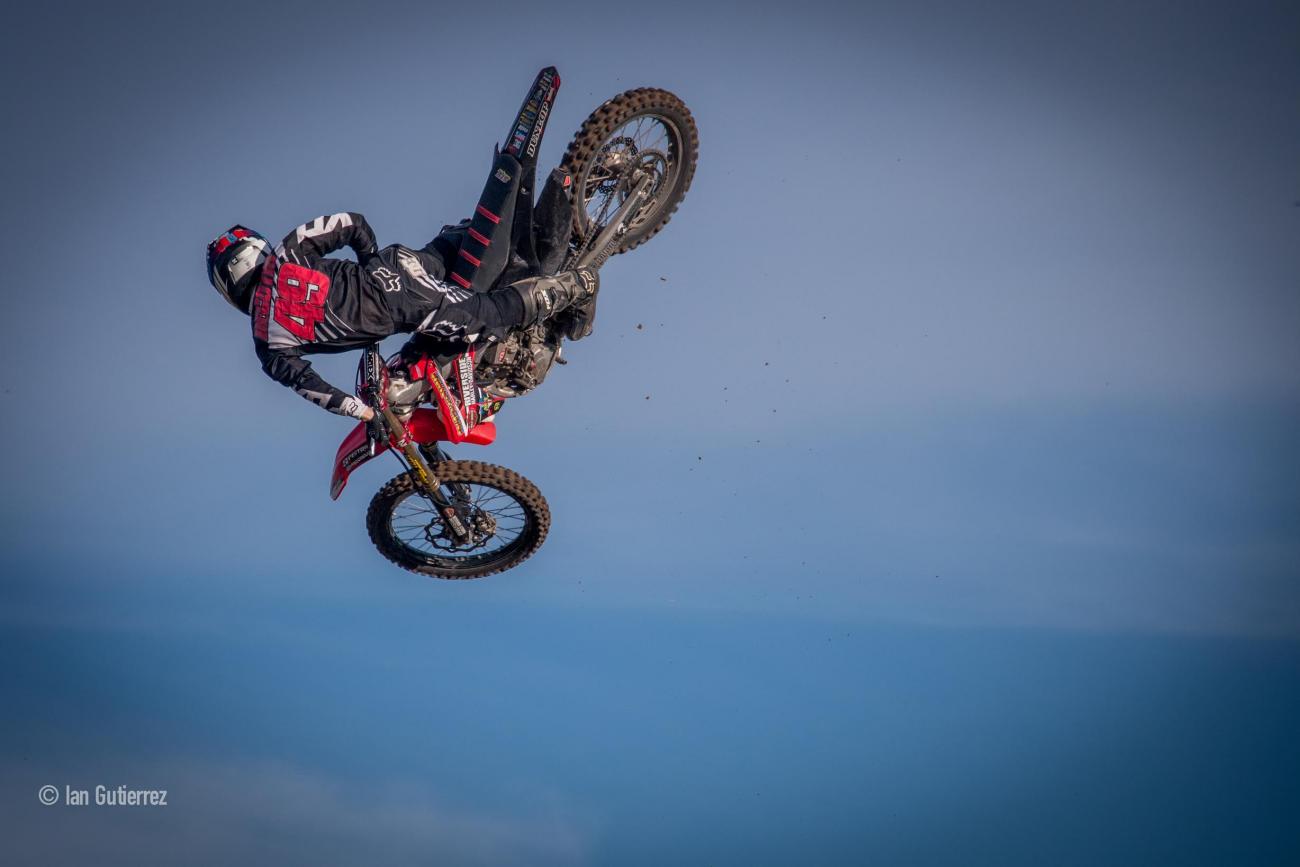 A new team will debut this weekend at the 250SX East Region opener—Riverside Harley Davidson/Trail Jesters/SOB MX. Announced today, the new team will contest the East Region with Jimmy Decotis. Racer X Virtual Trainer Tim Crytser and Gary Bailey have been brought on to help Decotis on and off the track.
"I am excited that Jimmy asked me to help him out this year. Why? Because he has been doing this pro thing with little support, and I think he can be a podium guy with a little polishing," said Bailey. "I know he can go fast and I know how bad he wants it. As Jimmy told me "It's time to make it happen" So he got a trainer and hired me from the money he got from sponsors to help make it happen. When someone goes out and asks for help like this I'm glad I have the time to do this. My job has always been to build champions - not go find one and rep the rewards. Remember the name… Jimmy D."
Check out some more information about the team below.
Riverside Harley-Davidson is Riversides's newest and fastest growing Harley-Davidson dealer! With over 45 years of combined experience in the motorcycle business, Michael, along with his brother Paul and father Dave, already own and operate three of the most successful Harley-Davidson dealerships in the nation and are excited to add another flagship store to the group. The dealership will now be known as Riverside Harley-Davidson adding to Rawhide Harley-Davidson in Olathe, KS, High Octane Harley-Davidson in Billerica, MA and Avalanche Harley-Davidson in Denver, CO.
Trail Jesters, located in Copake Lake, N.Y., was founded in 2008 as an off-road motorcycle and snowmobile club. The Trail Jesters are a group that enjoys riding dirt bikes and snowmobiles. We ride, we race and we support others that share our passion. We sponsor riders/teams that have strong personal character, and show grit and determination in their sport. This includes people of integrity; people with a heart.
South of the Border MX Training Facility in Hamer, SC is located on the grounds of the world famous South of the Border tourist attraction. They offer motocross tracks that range from beginner to professional. Their training programs can be tailored to fit every riding level. The extensive onsite facilities like the gym, pool, bike shop, RV Park, restaurants and motel mean you can stay here with comfort as you train. SOBMX has perfectly maintained outdoor motocross, Arenacross, Supercross, and technique training tracks. SOBMX is truly one of the most complete motocross training facilities in America.