Anaheim, CA
Anaheim 2 (A2)
Monster Energy AMA Supercross Championship
Kids, I've been crowing over round-three theory for years now. The third race is really the perfect supercross test, because by now most of the bikes are dialed and nerves are suppressed, yet everyone still feels like they're in it. Soon after, confidence will wane for some, but right now no one will concede anything. That's what makes these early-season races so good.
But, wait. Anaheim 2 wasn't that exciting, right? Didn't Kenny Roczen lead nineteen of twenty laps and ride relatively safe out front? He did, but you could see round-three theory unfolding behind him. The chase pack was intense, much more so than at the opener, when everyone was tip-toeing around, a ball of nerves riding an uncertain mount. The first few laps at A2 were an all-out blitz from an eight-rider pack, spanning from second place all the way to tenth. These dudes were in a hurry, because every one of them believed they belonged on the podium. When Ryan Dungey fought his way to the head of that group—yeah, that's right, real, quick passes early in the race from the Dunge—he didn't settle in, but instead went after Roczen. Dungey looked as fast and aggressive as I've ever seen him on a supercross track, and he looked determined to win instead of happy about a podium. You settle for points at Anaheim 1. You race to win at Anaheim 2.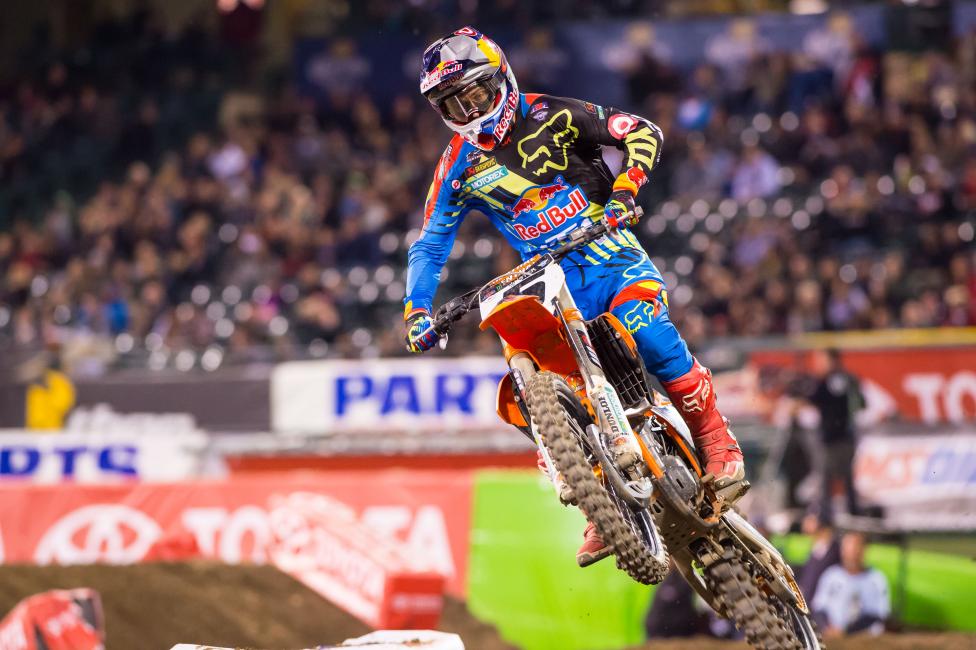 We saw that all manifest when Trey Canard, desperate to get to the front after a bad start, got into Chad Reed, who was not going to concede a position without a fight. We know what happened when they met. We saw Justin Barcia, finally finding his form with the fastest practice time, forcing it in and putting Cole Seely on the ground. We saw it in Blake Baggett, who rode steady in the first two rounds, but elected to pull the trigger this time and crashed trying to get Broc Tickle in the whoops. These dudes were all in the mood to flex some muscle, much, much more so than at the opener.
There's a thing about flexing, though: you're showing everyone all you've got. No one has ever half-flexed a bicep while showing off. And if you show your strength and it doesn't impress it can be disheartening.
We're moving into dangerous ground. The year began with #whosenext and any number of legitimate title contenders. By the time Monster Energy AMA Supercross, an FIM World Championship leaves California next month, we'll still have more than half the season left to run but less than half of those riders still in contention. The early rounds are gnarly—they pump some up and they grind some down. It's especially difficult in a wide-open season like this. Without Ryan Villopoto in the field, everyone had a little extra hope, but only one rider can win each week and only three can podium. How long can everyone else stay happy?
There are a few tools to soften the blow in these early races. The ultimate is to say that qualifying times don't matter. With timed qualifying and the massive LED board known as "the beast" staring in everyone's face, it's hard to think this. Chad Reed has done a masterful job ignoring it, though, and he was forced to after spending his prime years battling James Stewart. Say what you want about Stewart as a racer, but he's probably the all-time best in one-lap qualifying speed. For Reed or anyone else—and that includes Ricky Carmichael—beating James in a one-lap sprint was nearly impossible. So, if you can't beat him, just say you don't care about beating him.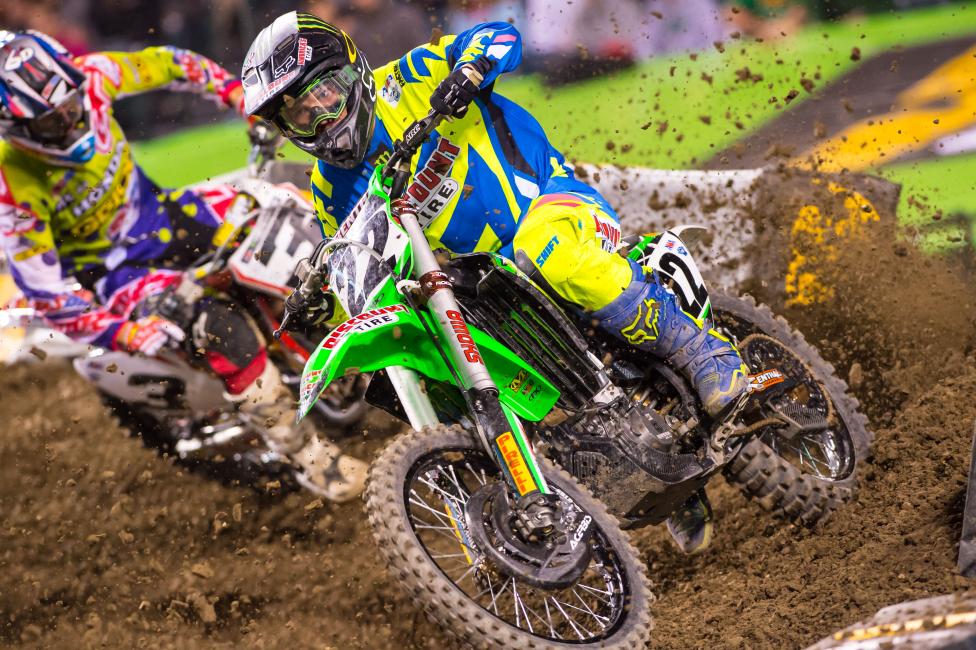 So Carmichael and Reed would bang the drum about how qualifying times don't matter. Sometimes they would prove this to be true by matching Stewart when it counted for twenty laps. Sometimes, though, they couldn't do anything with him in the races. Regardless, they walled off any of the mental advantage Stewart should have gained with fast laps in practice.
It wasn't always that way. When Stewart first joined the class, the fastest guys were practically looking for each other in practice and throwing down heaters in a show of "Can you keep up with me?" These days that's not possible, because riders aren't allowed to stop on or cut the track in practice. It's not as easy to go get their dance partner. Plus, everyone has realized they have much more to lose than to gain. What if riders claim they put in your fastest lap, and it wasn't all that fast?
Today, almost everyone uses the qualifying-doesn't-matter mantra. Reed always carries his favorite quote with him: "Qualifying is just one giant ___ measuring contest." Now I'm hearing that vernacular from others. I've heard Davi Millsaps no longer puts stock in being fastest qualifier. This weekend, Roczen, who has been right near the top of the qualifying charts each time, even said he doesn't care about qualifying times!
Most riders do care, though, even if they don't say so. Next time you go to a race, watch them in qualifying. You'll know instantly when a rider is logging a flyer, and his eyes will go to the Beast as soon as he crosses the finish. He doesn't care—but, oh, he wants to know.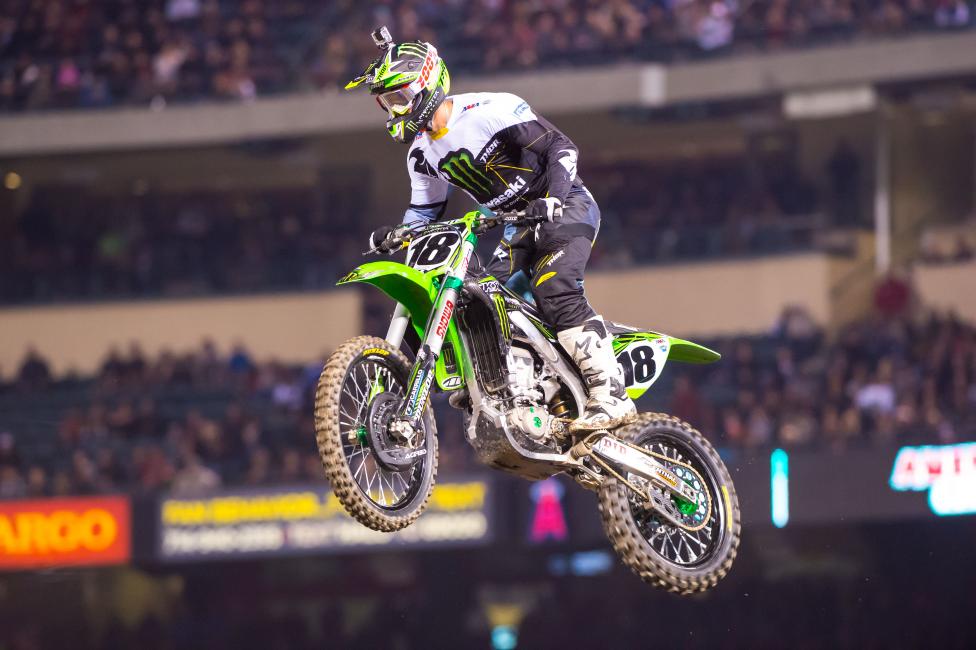 Another key mental move is to diminish the meaning of any one race. "It's a long season" and you have to "Take it one race at a time." This helps insulate you from a loss. Carmichael never won the Anaheim opener, so he knew he needed to prevent that loss from giving his competitors an edge. He thus invented "The series doesn't begin until Daytona." Yet in every single year that Carmichael won the title, he held the points lead by the time Daytona had run. Indeed, he did most of his damage before Daytona. In his final three seasons, though he never won a single race after Daytona, he still won the championship. Yet, if someone else got off to a hot start, RC would shrug it off. The series hadn't even begun yet!
He's not alone. Plenty of riders will tell you the series doesn't really sort itself out until it goes east. And yes, qualifying lap times don't matter, it's just one race at a time, and it's a long season. Oh, you also can't win the title in the first race, but you can lose it. Good advice, all, even though those things might not even be true. As long as the riders believe it, it helps them keep their confidence up during a difficult championship fight.