Miller Motorsports Park
Tooele

,

UT
Utah National
Lucas Oil AMA Pro Motocross Championship
The news broke today that Rockstar Energy Racing is moving from Suzukis to KTMs for the next three years. Here's our staff reaction, be sure to drop yours in the comments section below.
Jason Weigandt: I've talked to RER team owner Bobby Hewitt quite a bit this year about the Suzuki relationship, and while it was up and down, I can tell you when they showed up with black bikes at Thunder Valley, it was pretty much the end of that. Now a new suitor has been found, and I'm sure it will help this team from a business angle in huge ways. Just reducing the parts bill, and having access to the KTM Factory Services people, will make day-to-day life easier and cheaper for the team. And if you're KTM, it's also a great move, because you get a young hotshot in Jason Anderson, and a home for Joey Savatgy. Red Bull KTM, Rockstar KTM, BTOSports.com KTM and the FMF Orange Brigade team with rookie Dakota Alix—that's a heck of a lineup.
That's the easy part. The hard part comes for the riders, namely Davi Millsaps. There's no denying that Davi logged the best season of his career this year in his first one ever on an RM-Z450. Davi grew up riding yellow and clearly that bike agreed with him. Now he has to go to KTM, and while that brand's 450 has clearly made gigantic strides over the past two years, Davi was really one with that RM-Z. And there are still some that will tell you switching from a Japanese bike to a European one takes some learning. This is a big change, and at the level Davi was at in SX 2013, even a tiny drop off will be noticeable.
At least Anderson raced KTMs for a few years in his amateur days. He's on the upward trend now anyway, so I expect his climb to continue. And when Marvin Musquin is ready to move out of the 250 class for 2015, the full factory Red Bull KTM team would have the perfect replacement in Anderson or Savatgy.
What about current team riders Blake Wharton, Ryan Sipes or Nico Izzi? I have heard for a while the Rockstar team was going to downsize, regardless of what bikes it raced. Sounds like it's time for those riders to get scrambling.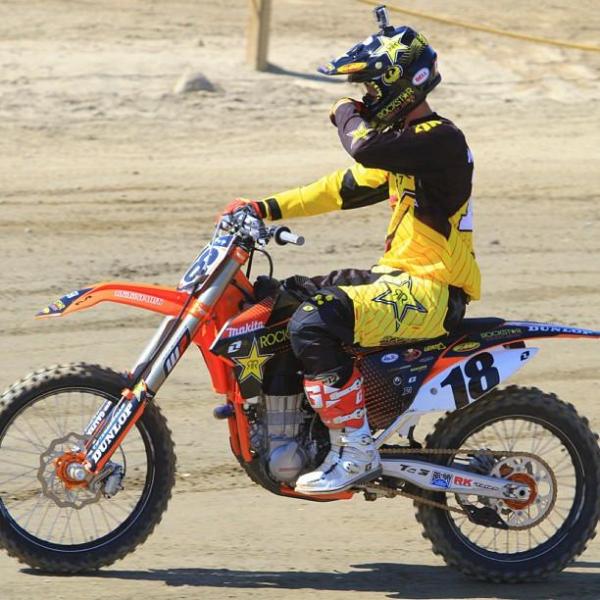 Will Topete photo
Jason Thomas: Rockstar Energy Racing had a great 2013 season, led by Davi Millsaps' second place finish in Monster Energy Supercross. With minimal support from Suzuki, it made sense that another manufacturer would step up and help the team for 2014. That manufacturer is KTM. With the bike development and results that Roger DeCoster, Ryan Dungey and company have shown, many teams are clamoring to get the Austrian factory behind their efforts. I think this is a great move for all involved. Dungey has shown that the KTM 450 is on par and more than capable of winning championships, and with the resources that Davi will now have access to, it will make him that much more of a force in 2014 and beyond. For Jason Anderson and Joey Savatgy, I see the same benefits. Both of these riders have huge potential and Anderson is one of the early favorites for a supercross title next season. With a factory bike under Anderson, this may be the key ingredient that puts him over the top.
The interesting aspect of this team to me is the Rockstar and KTM combo as we have long associated Red Bull with the orange team. It's great to see that obstacle overcome and everyone benefit from this new partnership. The Rockstar Energy Racing team was one of the more professional privateer teams in the pits and it's nice to see their hard work rewarded.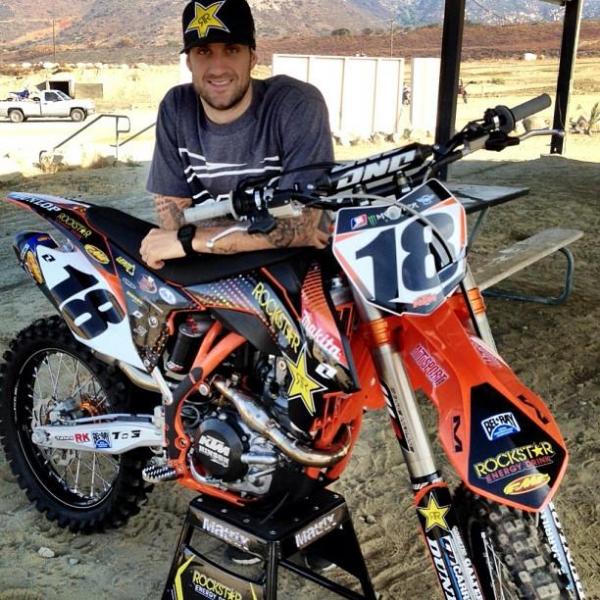 KTM photo
Steve Matthes: We've known for a while that Rockstar Energy Racing and Suzuki weren't on the same page. I wrote a feature about this team and how great they're doing with limited support and the crap started flying on both sides. Suzuki wasn't happy with being portrayed like they weren't giving much help to a team with a rider that was killing it in the results, which Davi Millsaps was.
But they really weren't and although they did step up with some help, it was more because the awesome results Millsaps was putting in then any sort of budgeted effort. Can you believe that officially Suzuki has no 250 program?
So if you're Bobby Hewitt and you're writing checks for bikes and parts, then who can blame him for looking for better support?
And by the way, this is now Hewitt's third OEM that his team has ridden (MotoSport Kawasaki, Rockstar Suzuki and now KTM). Can you imagine what their parts room must look like?
And what about KTM? Ryan Dungey, Marvin Musquin, Ken Roczen, Andrew Short, Matt Goerke  and now Davi Millsaps, Jason Anderson (Weigandt is driving Anderson's bandwagon, but I'm sitting shotgun) Joey Savatgy (lost in all this is that Savatgy was named to the team and he's good) and Dakota Alix.
Run for the hills, the Orange Brigade is coming!
Anderson and Savatgy will be fine but there will be some questions marks when it comes to Millsaps. We all saw what he did last year on the Suzuki, and one of the reasons he left JGR Yamaha to go to Rockstar Energy Racing was because he wanted to get back on a Suzuki. So now he'll be on a steel framed bike with different suspension and a different feel. Ask Andrew Short, a life-long Honda guy, on switching to a KTM. There is an adjustment period, no doubt about it. There's no doubt he'll be good on orange, but will he be as good as 2013?
No matter what, Hewitt has built himself a top-notch program with great help from Rockstar and a team that's shown it can win races. Glad that KTM has stepped up and rewarded a guy that's been on the scene for a while and done a lot with very little.