Former professional motocross racer and lifelong enthusiast Bob Harris unexpectedly passed away on Friday evening. Harris, who hailed from New York, was a staple on the pro motocross circuit in the early seventies. In fact, he raced both the first-ever AMA Motocross National and then what is considered the first-ever supercross, the Superbowl of Motocross at the Los Angeles Coliseum. His best finishes were were a pair of runner-up finishes. He was at his home in Windsor, New York, when he passed.
You can see all of Bob Harris' motocross and supercross results here.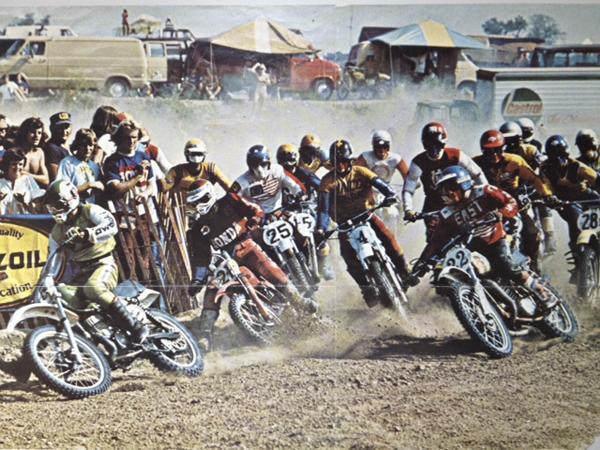 Bob Harris is #22 on the outside in this photo from the 1975 "Battle of New Orleans" National.