Virtual Trainer Online Store: Supplements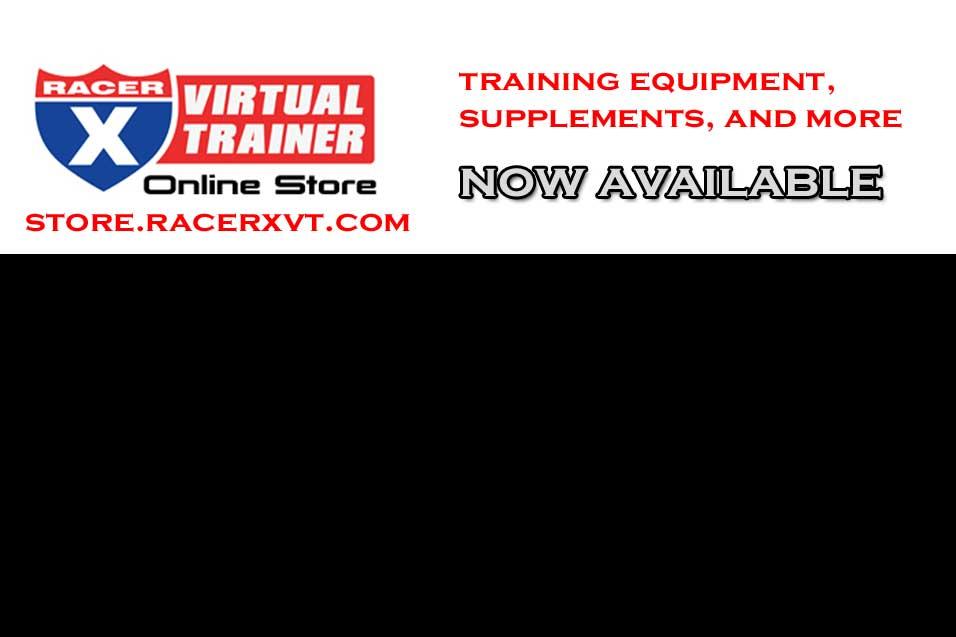 The Racer X Virtual Trainer Online store is now open for business. Come on in and check it out. Here is what you will find:
Motocross specific training products from the brands that support the sport
Everything you need to take your fitness and riding to the next level
Great prices and FREE SHIPPING on all orders over $99.99
No sales tax, except for Pennsylvania residents
The store was created with two main objectives in mind:
We wanted to create a place where the motocross athlete could go and have the confidence that what is being offered is the best choice when training for motocross. We have no intention of filling the store with 10 different types of kettlebells, 15 different barbell sets, and 10 different heart rate monitors with 30 choices per brand. We want the motocross athlete to know that while there are literally 15 different Polar heart rate watches, we only recommend 4 for use in motocross. The choices will be narrow by design.
The only products being offered are products we recommend. Period!
The store has been set up and organized to make your shopping experience easy.
This week's special

All nutritional orders over $50 get a free Shoot N' Shake (can mix and match with any company - Hammer Nutrition, Nutritionally Green, or Braap Energy).  And as always all orders over $99.99 get free shipping.