Rogers Centre
Toronto

,

ON
Toronto
Monster Energy AMA Supercross Championship
Welcome to Racerhead, coming to you from the home offices in Morgantown, West Virginia. Half of the gang is already out the door, road-tripping up through Pennsylvania and New York and into Canada for tomorrow night's Toronto Supercross. For my dollar, it's the most underappreciated round on the Monster Energy Supercross tour. As I've said here before, Toronto is a highly underrated city, and this event is a fun one to travel to, especially if you're a Northeastern fan starving to see a real supercross race take place in that part of the country. Sure, Toronto is another country, but it's close enough that it's worth the trip ...
... unless you've attended the last few rounds of the series like I have and would rather spend the weekend watching from a warm couch (or barstool). Let me just say that last weekend's Indianapolis SX at Lucas Oil Stadium was an epic evening of racing, a great production in general, and a lot of fun to attend. The only disappointments were down on the track: Blake Wharton's maddening last-lap crash, brutal crashes for Dean Wilson and Trey Canard, James Stewart stalling while out front, and a late-race tuff block robbing Ryan Dungey of a last-chance drive at the winner Ryan Villopoto, who is really on a roll now. Beyond that, it was an epic night.
Looking ahead to tomorrow, I think it's going to be another good night for the series, with a big crowd in the Rogers Centre and hopefully some very close racing. Let's start looking ahead, as well as back at the week that was, right here.
How to Watch - (Chase Stallo)
Round 12 of Monster Energy Supercross from Toronto can be seen live on Speed beginning at 7:30 Eastern. For live streaming coverage of qualifying, tune into Supercross LIVE on Supercrossonline.com starting at 2 p.m. Eastern. As always, Racer X will be scouring the pits all day, updating you with the latest news and notes from Toronto. Be sure to follow us on Twitter and Instagram (@racerxonline) as well as RacerXonline.com.
Here's an updated points chart following Indy: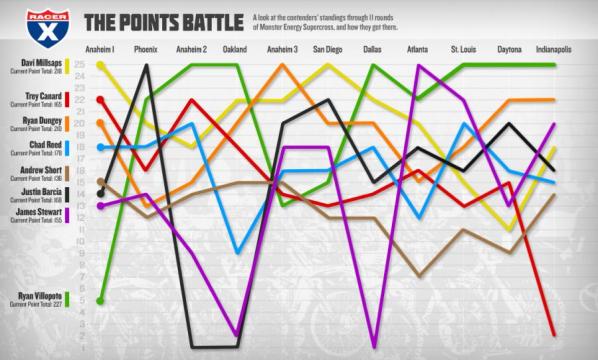 OH, CANADA (Steve Matthes)
This weekend the race is in Toronto, and although I'm not from this city, I am Canadian (I bet you didn't know that) and for years I told telling Dave Prater and Todd Jendro from Feld Motor Sports that they needed to conquer Canada. And then, much to my surprise, they did! Well, kind of. Toronto and Vancouver were launched as World Supercross rounds in December 2004 and both places didn't look like they were long for the schedule after that first year. Weird dirt (Vancouver), wet dirt (Toronto), and poor crowds (both) made me think that Canadians would just rather watch hockey. And actually, Vancouver did go away after two years.
But I don't think there's been a race on the schedule that has come back like Toronto has. Attendance is up nearly fifty percent since that first race. Almost 50,000 pack the Rogers Centre, and the dirt situation is handled much better. Simply put, Toronto is here to stay, folks—and for that, I say, "Whew!"
From 1983 to basically 2001, Ross Pederson, Carl Vaillancourt, Jason Frenette, Doug Dehaan, and Jean-Sebastien Roy were the regular Canadian riders who raced SX year-in, year-out. Since then, it's been mostly crickets for Canadian SX fans looking to cheer home-brewed riders. But this weekend we will see perhaps the fastest Canadian rider we have right now in Cole Thompson (please don't say Dean Wilson; we all need to let that go).
Thompson forgoes the Canadian Nationals for the U.S. circuit (although he may race a few CMRC nationals this year), and he's right outside the top ten in the 250SX East series. I know I'm biased, but he's faster than where he sits in points. Cole's been much improved this year—he just has to quit crashing. Canadians haven't had a rider this good in SX since Darcy Lange in 2007.
A couple of other Canadians in Nicky Beatty (whose dad was a top pro back in the day and even raced against Rollerball!) and John Pauk are also in the series but they're just learning. Still, three Canadians lining up is three more than most years.
That's it from me, I'm off to the Hockey Hall of Fame and then it's off to the Directmotocross.com Friday night Toronto SX bash at Houston's. Take off, eh?
Woes for Wharton and Wilson (Jason Weigandt)
Wil Hahn has said this entire season is a learning process for him, since he's never led a championship before. He dealt with another new element when Dean Wilson, thought to be his main competitor for the title, went out last week with a heat-race crash. We asked Hahn how he reacted to the news after the heat races.
"You don't want to be like, 'That's good!' or anything like that," Hahn says, "and I think it sucks. I thought we were going to have a battle until Vegas. And now obviously Marvin's right there. So I think it would have been a three-way battle regardless. But you don't want to see anyone go out like that. I think we still got a handful of great riders out there."
As for Blake Wharton, we fully expected him to be in exile this week, phone turned off, lying on the floor and using his considerable mop of hair to dry his tears. But we tracked him down, and it appears Blake is back to his usual hilarious self. Here's what he told us: "I'm good, now. I walked into the wilderness, I tore off my clothes, and I put ashes on my head. I have returned and I will prevail from this."
What led to the crash? "There were lappers, and I had to change my line," he explained. "I wanted to take a line that looked relatively similar to what I was using. I had been going outside, but that lap I wasn't quite as far in, and I wasn't coming out of the corner as fast as usual, so I tried to give it some gas and wheel tap. But I missed the whoop, got the kick, the buck, my hand came off.
"I think it was a tough track, we saw quite a few guys crash out," he said, then added with a laugh, "I have returned from exile. I rode this week. I will be triumphant again."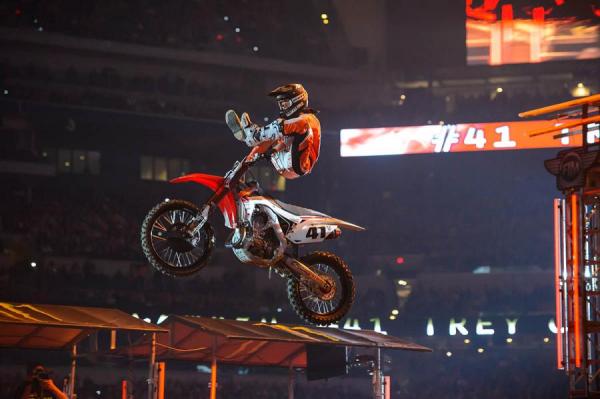 It was confirmed today that a concussion will keep Trey Canard out of this weekend's race. Bummer. For another rider update, see below.
Cudby photo
WILSON UPDATE (DC)
There was some confusion following Deano's crash that caused some misinformation to get out there—or at least we think it was the wrong info. Wilson tweeted from his hospital that he had a broken back and broken shoulder, but when we called a Kawasaki PR manager, he said he would confirm that the former 250cc Motocross Champion did not have those injuries, but rather, he had broken ribs and a collapsed lung. Dean's agent, Tony Gardea, later confirmed that, adding that his shoulder checked out okay at the hospital in Indy, but Dean was going to see his own doctor once he got back to the West Coast.
We hope his injuries aren't enough to keep Wilson out for long, and I'm sure Mitch Payton hopes so as well. Wilson was pegged to move up to a 450 for the summer alongside Tyla Rattray on a Monster Energy Pro Circuit Kawasaki, so his presence should have little to do with whether or not team owner Mitch Payton relents and lets Adam Cianciarulo turn pro for Hangtown. That's still up in the air.
THE NUMBER: 2-7-8 (Aaron Hansel)
Earlier this year at A2 I had the opportunity to sit down with Red Bull KTM's Roger DeCoster, Ian Harrison, and Pit Beirer for a magazine story. The story focused on the structure of KTM's factory team, which in a few short years has become a powerhouse. At one point we hit on the topic of satellite teams and their importance to KTM as a company. I was mildly surprised to hear Beirer, KTM's global director of motorsports, say that increasing the number of satellite teams is also a very important part of their race program, and that it's important to show the bikes can be successful at the ground level.
"It's very important to show that things can work somewhere else [other than the factory team], that the KTM is not just working because we have the two best technicians and because of factory money and factory parts," Beirer explained. "We must also show that a normal KTM with a good mechanic and good team is also able to do well."
Judging by the results from Indianapolis, where KTM had its best collective score in the 450SX class—Ryan Dungey was second, BTOSports.com's Andrew Short seventh, and teammate Matt Goerke eighth—plus another win for Marvin Musquin in the 250SX main, it seems like things are indeed working, at all levels. The orange brand had two satellite bikes inside the top ten. If you go back a few years, that's more bikes than KTM often had in the 450SX main at all! Credit to BTOSports KTM, whose results this year have exceeded what the factory effort was producing not that long ago.
KTM's most riders in a single main, however, remains Daytona, where they had five orange bikes (one-quarter of the field) in the 450SX class: Dungey was joined on the factory squad by Ken Roczen, and BTOSports.com riders Short and Goerke were joined by Les Smith. All five bikes finished in the top fourteen.
PRO PERSPECTIVE – LATE PRESSURE (JT and Ping)
JT: Blake Wharton had it. All of his main competitors had problems in the first turn, and he was out front and seemingly cruising. Ninety-nine percent of everyone watching had basically handed him the trophy already and were dodging the inevitable champagne spray. But as they say, this is why we actually run the races. Disaster struck for the #13 bike (coincidence?) and he found himself lying in a pile of Tuff Blox while Marvin Musquin did the unthinkable and went on to win from dead last after getting stacked behind some tuff blocks in turn one. While I haven't ever tossed away a win on that stage, I have had last-lap crashes in Europe that cost me thousands of dollars. Let me tell you, it is a horrible feeling. All the hard work I had put in to lead to a moment like that was erased with one mistake. For Blake, he has huge sponsors and a whole team behind him that was ready to rejoice alongside him. Everyone puts in ridiculous hours to be successful at that level, and a win is the ultimate payoff.
After he picked himself up and made his way across the finish line, the real hurt had to set in. There had to be so many emotions to deal with at that point. To go from the highest of highs on that last lap to the lowest of lows (minus injury) is an emotional disaster. The feeling of letting everyone down was the hardest for me to overcome— and the easiest way to do that is redemption at the next race. I would assume that this was an incredibly hard week to swallow but I would also venture to say that we will see a fiery Blake Wharton come Saturday. The motivation to wipe that feeling away is a strong factor. After such a crushing night in Indy, I am personally hoping to see things go Blake's way in Canada. As they say, without failure, victory wouldn't be as sweet.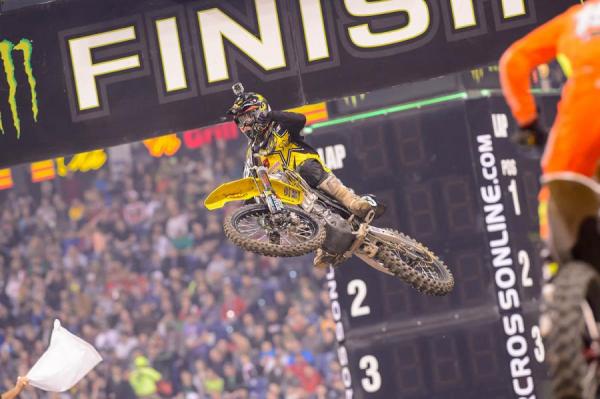 Oh, he's got this one in the bag.
Cudby photo
Ping: Travel back with me to Mammoth Mountain in 1992. After a first-turn crash that consumed many of the top riders in my 250B class, I worked my way toward the front and had the win in hand. On the last lap, in the last turn, I was cruising and certain I would make the turn and add a title to my resume when Robbie Reynard jumped Evel Knievel-style to the inside of me and bumped me out of the line. He made the pass and took the title in the last 60 feet of track. How hard did I take that silly little amateur title? Just typing this little spiel has me sweaty and angry all over again.
Blake Wharton won't ever forget the night he gave away a supercross win. Ever. Sorry to bum you out, Blake, but that's just the way it goes. My guess is that if he ever makes a second career out of singing, his first hit song will be driven by the emotional devastation of that last-lap gaffe. The good news is that Blake has already won races before, and he knows he can run the leader's speed right now, which means he can win again. I'm a big Blake Wharton fan, so I'm hoping he channels his inner Ross Pederson and gets the win this Saturday night in Canada.
Oh, and with the added insult of a four-spot penalty for getting back on the track and missing a whole lane, hopefully it's even more fuel for Blake Wharton's fire.
YOUR TAKE: @Bear via RXO
"When knocking KR or Moose Cans (Roczen and Musquin)first two seasons, respectively, in the U.S., it might be wise that you check the record of Bagget's, Tomac's, and Barcia's first couple of seasons in the outdoors. It's there for you to read in the RacerX Vault. It's a useful and enlightening thing to peruse."
JAMES AND THE GIANT RACE (DC)
James Stewart has had a busy week. Not only was the Yoshimura Suzuki rider between rounds of Monster Energy Supercross, he's also involved with his namesake James Stewart AMA Freestone Spring Motocross Championships at Freestone in Wortham, Texas. A record crowd of about one thousand riders are on hand, including just about all of the fast young talent coming up through right now, including soon-to-graduate prospects like Star Racing's Cooper Webb and Anthony Rodriguez, GEICO Honda's Matt Bisceglia, TLD Honda's Shane McElrath and Justin Hoeft, Team Green's Thomas Covington, RCSX winner RJ Hampshire, and more. To follow the live results, check right here.
Also, you can listen along right here from the Vurbmoto Race Hub.
And here's some uncut action from earlier in the week, featuring the 450 A/Pro Sport class.
Here's wishing the best of luck to everyone and a safe finals to the weekend.
DARIUS GLOVER CAN'T BE STOPPED (DC)
Next week at Tomahawk MX Park a very impressive kid named Darius Glover is going to attempt to qualify through the Area level of the 2013 Red Bull AMA Amateur National Motocross Championships at Loretta Lynn Ranch. What makes Glover so special is the fact that he is a genuinely funny, ambitious, and charismatic young man whose joy of living is downright contagious. I saw him at Loretta Lynn's last year and he was the ring-leader for a bunch of kids laughing and having fun cruising around on a golf cart. He didn't qualify for the ranch last year, and now he's ready to go for it and hopefully accomplish a dream, which is to make it to the starting gate at the championship finals.
Here's a video of Darius, here.
I should probably mention here that Darius is paralyzed, and he's been so for several years since crashing and hurting his back on minicycles. Last year, when he tried to qualify, there was some confusion over his eligibility—he rides strapped to the seat but requires outside assistance, which is normally not allowed. Now the AMA has issued a Competition Bulletin stating that he will be allowed to participate because he is able to control his motorcycle once he leaves the starting gate. After last year's experience he now knows what he's up against, and here's hoping he makes it to the next level. But even if he doesn't, Darius Glover is a winner.
AUCTION FOR ROOKIE (Steve Matthes)
One of my former co-workers at factory Yamaha (championship-winning mechanic with Chad Reed)—as well as a Factory Connection and Red Bull KTM vet—Darrin "Rookie" Sorenson, was recently in a bad accident while out bicycling. He's got insurance through the fine folks at KTM, but it will run out at some point. Rookie's got a long road to recovery ahead of him and is out of ICU and into a rehab facility.
So with that, the Pulpmx Show is having an eBay auction where all the proceeds go to Rookie and the top bidder gets two tickets to Las Vegas, two nights in a hotel, and gets to sit in on a Pulpmx Show taping as well. We're happy to do it for such a great guy like The Rookie.
As well, we got this note from Stephanie Nutt at KTM as to what they're doing for Rookie:
"We want to let you know that Pala Raceway will host a fundraising event for Darrin 'Rookie' Sorenson on Saturday, March 30, 2013 from 9 a.m. to 4 p.m. We encourage you to come out to the track if your weekend allows and participate in the event. KTM will have a few demo bikes on hand and will be giving demo rides for a charge of ($10-25 TBD) with all proceeds going to help Rookie and his medical expenses. A donation jar will also be on hand for people to donate money as well as a raffle with motorcycle-related items. We are also encouraging you to help spread the word to more of his friends, so please circulate the message to anybody you might know who is interested."
DOWN UNDER (Sharon Cox)
Cody Cooper is blitzing the MX1 competition in the 2013 Backflips NZ Motocross Championship. He's won six out of nine races, with the Final Round March 31. Known in America after a couple of years on the AMA circuit, we caught up with him to talk about his great season in New Zealand, as well as what awaits him when the Australian Championships start up soon:
You are in top form on the track. What has been behind your build-up to the NZ MX Championship Series?
Cody Cooper: About a month ago I started working with trainer John Appel, which has helped a lot. From the start of last year I've been working with Coach Mike Barnes, who specializes on strengthening mental toughness. From this I've slowly learnt the little pieces on how to use the end product. Also, the help Jay Foreman has done with my suspension testing.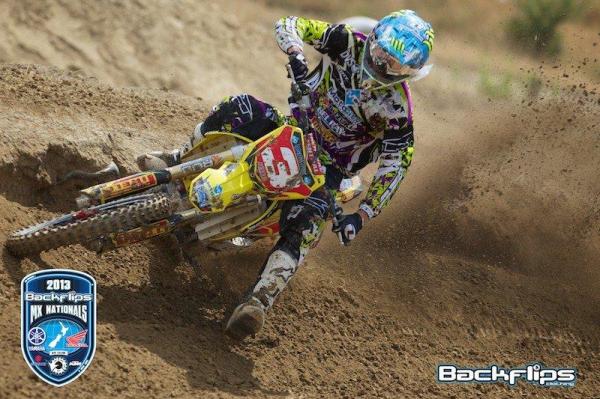 Coops!
Photo by Cobi Digital
Over many years racing pro have you felt each year has notched up more experience or does it become more personal, like drive and determination, to win?
At the top level it's who wants it more and who is going to do the work. It's just taken me a while to get it all together. I'm happy that it has now.
Do you think having the Aussie competition here at the NZ MX Championship Series has given an edge to your racing, knowing you will be racing these guys in a month on their home dirt?
Yes, it is awesome to race my main competitors only days from the opening Round of Australian MX Championships. I know where I'm at and what to do when racing kicks off.
RIP, TYRONE GILKS (Chase Stallo)
We are saddened to announce the passing of 19-year-old freestyle motocross rider Tyrone Gilks. The Australian died following a training run to break the 250cc world record distance attempt. Gilks was taken to the John Hunter Hospital on Thursday morning with critical chest injuries, The Sydney Morning Herald reported.
We send our condolences to Gilks' family and friends during this time. Click here to read the full story.
HIGHLIGHTS OF THE WEEK (Jason Weigandt)
Covering The Man: We all know motocross is supposed to be a young man's sport, yet we often forget that and fail to realize a lot of readers and fans were born after some of the greats retired. To many, in fact, Roger DeCoster is just Ryan Dungey's team manager. But as a racer, Roger logged one of the most successful careers of all. Get a glimpse of how big the Belgian became in the U.S. with The List: Covering The Man. (We can only imagine how many magazine and newspaper covers Roger made back in Europe).
5 Minutes with ... Zach Osborne: Zach's return to the U.S. hasn't gone as planned so far in 250 SX West, but he's working hard to get back to the box. How hard? How about a few three-hour GNCC races to up his fitness? We talked to Zach about those races, supercross, this summer, and many other topics, including a hilarious in-block-pass conversation with another rider!
Insight: Tyler Bowers: An Amsoil Arenacross Championship like no other is now complete, as Tyler Bowers overcame injuries and a slew of new rules to rule the rinks again. But it wasn't easy, and Tyler isn't afraid to share his true feelings in this interview.
IN THE MAG: THE RIDE IN PICTURES
When we got the word that Kevin Windham was retiring, we wanted to do something special. In the May 2013 issue of Racer X Illustrated we painted a picture, with pictures, from Kevin's career in racing. We asked the best photographers in the business to send us their best KW shots, then asked Kevin to share his memories of each. Spanning from his amateur days to his now-popular opening ceremonies transfers, come along for the ride, starting on page 137.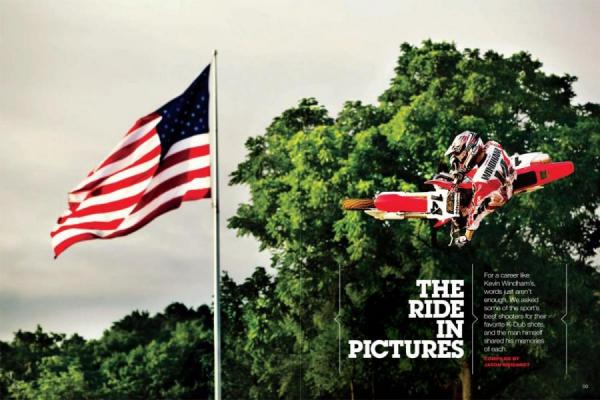 On newstands now. Or subscribe.
HEY, WATCH THIS! (Chase Stallo)
Toronto Animated Track Map
Ryan Villopoto GoPro Action from Indy
Maxxis General GNCC: Kailub Russell Helmet Cam
If you're checking out the Kailub helmet cam, scroll to 7:20 and watch his duel with Paul Whibley -- you'll see just how scary fast these guys weave through the trees!
Rockstar Energy Racing in Thailand
Pulpmx JAB Motosports/Scott USA Video
RANDOM NOTES (Staff)
We received this very cool letter from aspiring artist Matt Lofthouse this week. I am attaching some images of my latest illustration I have completed in hope you could consider them for the RacerX website. I am hoping to sell prints/canvases of the illustration and donate a percentage to a charity related to Andrew once I hear back from Natalie. Here is my latest illustration, a tribute to the life of Andrew McFarlane 1977-2010.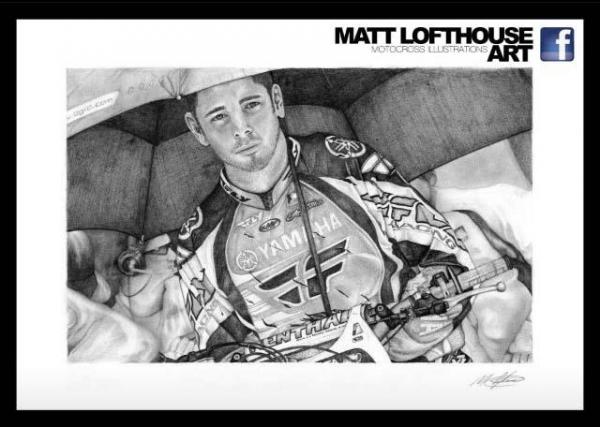 I contacted photographer Frank Hoppen, who kindly gave me the go ahead to use his great shot, spending approximately twenty hours of sketching until completion over the course of two weeks. I printed the original pencil drawing onto an A2 Canvas and shipped the illustration to Australia to Andrew's wife, Natalie, as a surprise, thanks to Ellie Reed.
I received a message from Natalie letting me know she had received the canvas and was really appreciative of the illustration. To purchase a print or canvas, please contact me via email on mattlofty@hotmail.co.uk
That's it for Racerhead. Have a great weekend, folks.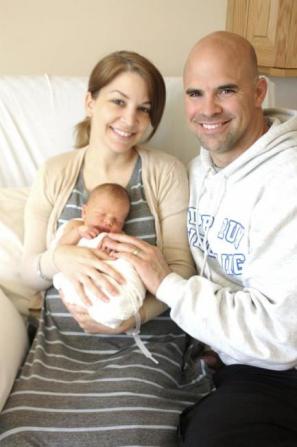 Johnny Boy Leale!