Yesterday was day one of the two-day Monster Energy Ricky Carmichael Amateur Supercross at Daytona International Speedway. To say that the amateur racers aren't used to a track like Daytona is obvious, but less obvious and still just as true is that the Daytona track isn't used to hosting nearly 1000 riders a day. The weather couldn't be more beautiful over the two days of racing, and now that the heat races are over, today's the day when the wins really matter. So, once again, sit back, relax and keep checking back throughout the day to keep up with the happenings from Daytona.
Photos and captions by Steve Cox
Monday Winners
450 A/Pro Sport
RJ Hampshire – HON
450 B
Donny Brown – KTM
450 C (14-21)
Nicholas Jones – KAW
450 C (22+)
Joseph Kundrot – YAM
250 A/Pro Sport
Thomas Covington – KAW
250 B
Jeremy Smith – HON
250 C (12-16)
Nicholas Jones – KAW
250 C (17+)
Carson Ledford – KAW
Two-Stroke (16+)
Alexander Frye – KTM
College (17-24)
RJ Hampshire – HON
Junior 25+
Andrew Matusek – SUZ
Vet 30+
Mike Treadwell – KAW
Vet A 35+
John Grewe – KAW
Vet B/C 35+
Chad Murphy – KAW
Senior A 40+
Barry Carsten – SUZ
Senior B/C 40+
Lance Richotte – KAW
Senior A 45+
John Grewe – KAW
Senior B/C 45+
Lance Richotte – KAW
Masters 50+
John Camelio – HON
50cc (4-6) AMA Stock 1
Daxton Bennick – KTM
50cc (7-8)
Reed Cooper – OTH
65cc (7-9)
Colby Gatlin – KTM
65cc (10-11)
Ty Masterpool – KTM
65cc Unlimited (7-11)
Ty Master Pool – KTM
85cc (7-11)
Grant Harlan – KTM
85cc (9-13)
Jordan Bailey – KTM
Mini Sr. (12-15)
Enzo Lopes – KTM
Super Mini (12-16)
Ramyller Alves – SUZ
Schoolboy 1 (12-16)
Alexander Frye – KTM
Schoolboy 2 (13-16)
Donny Brown – KTM
Girls (9-13)
Jazzmyn Canfield – YAM
Women (14+)
Kaitlyn Morrow – YAM
For a complete list of results, go here.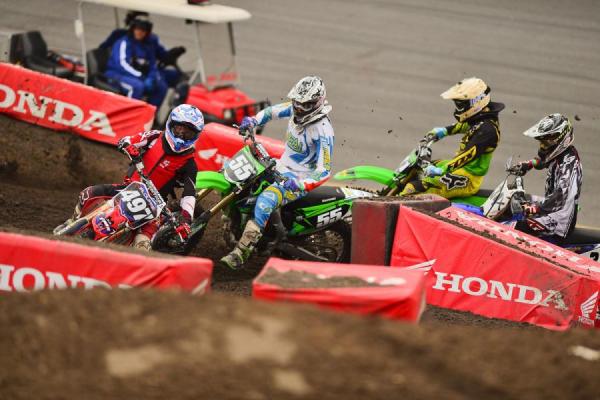 Bailey Plouffe (597) snatched the holeshot to start the Vet B/C 35+ main event. He led for a while before ending up sixth.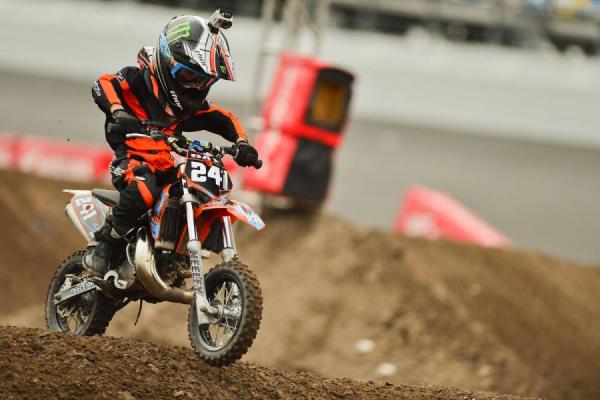 Daxton Bennick won his heat and the main event in the 50cc (4-6) AMA Stock class.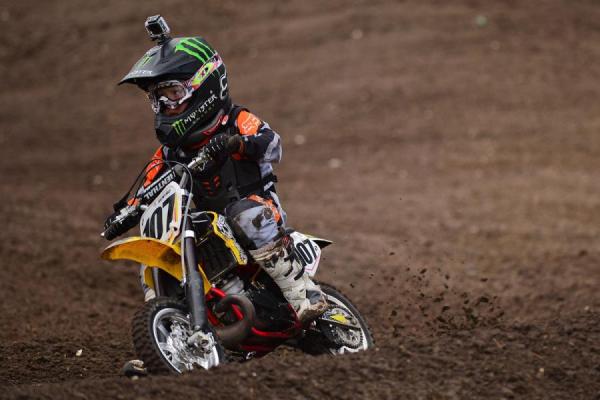 Local boy Jordan Renfro snatched sixth in the 50cc (4-6) AMA Stock class.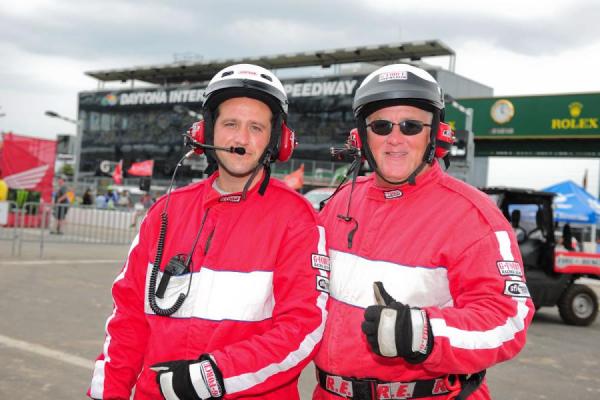 These guys were marveling at the abilities of the tiniest competitors on the track in the 50cc (4-6) class. They were impressed and said they were having a lot of fun helping out.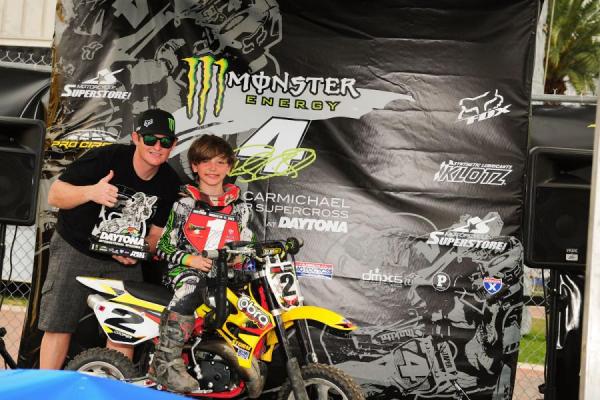 Ricky Carmichael (left) celebrates with 50cc (7-8) champ Reed Cooper. If "Reed Cooper" isn't the name of a future motocross superstar, then nothing makes sense in this world.
Joseph Kundrot (12) came from behind to chase down Wilfran De Paz for the win late in the 450 C (22+) main. When De Paz left the track, his arm pump appeared to be so bad that he could hardly turn the throttle to get him back to the pits.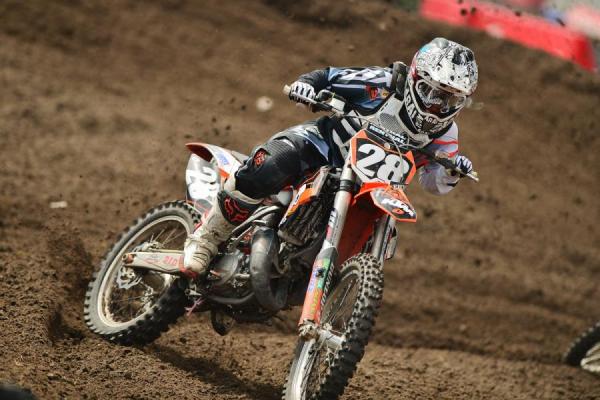 It's still really cool to hear 125cc two-strokes at full-tilt. Too bad you can't hear Alexander Frye here.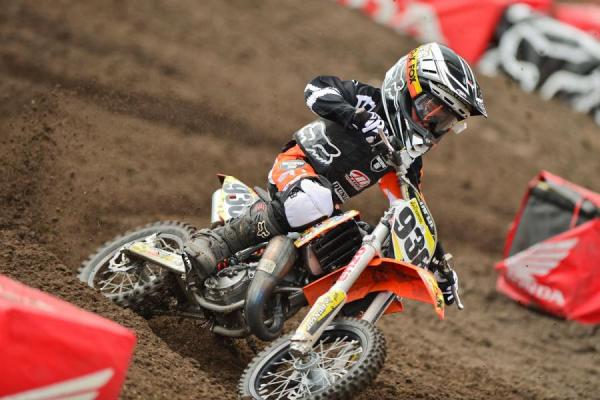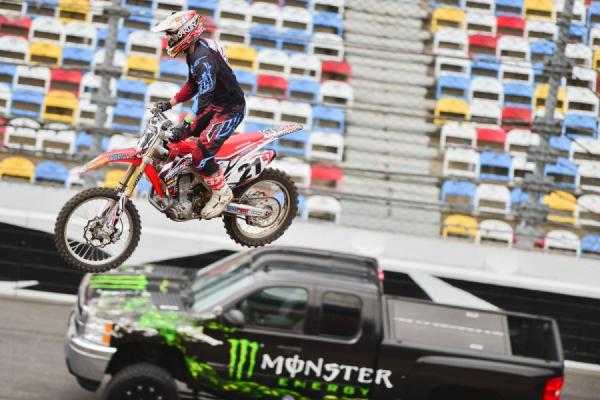 RJ Hampshire (21) led most of the 450 A/Pro Sport main, but lost the lead late in the race to Jace Owen. Amazingly, he made the move back past Owen in the closing stages to seal the title. Anyone who has raced knows just how hard that is and what an amazing feat it truly is.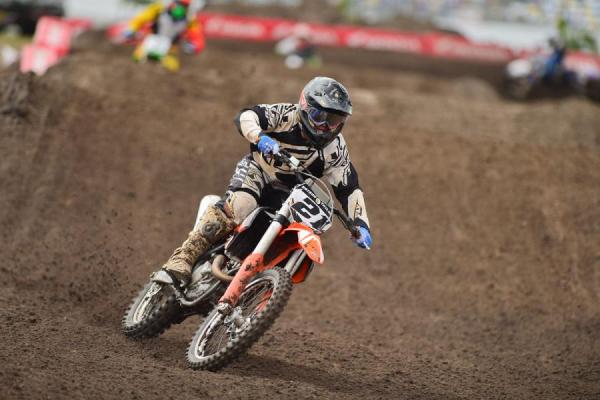 Bryson Taylor scored a solid third in 450 B, and second in College (17-24).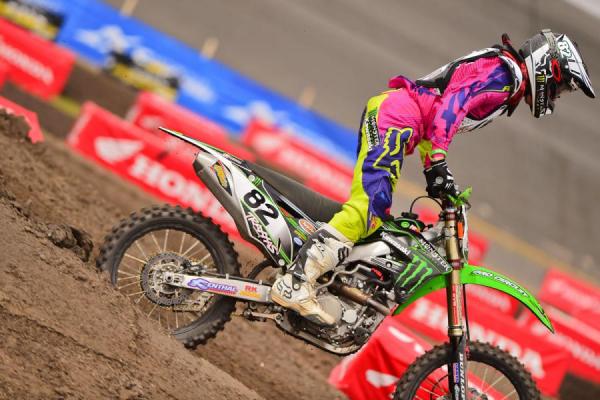 Earl May (82) finished third in 45+ A.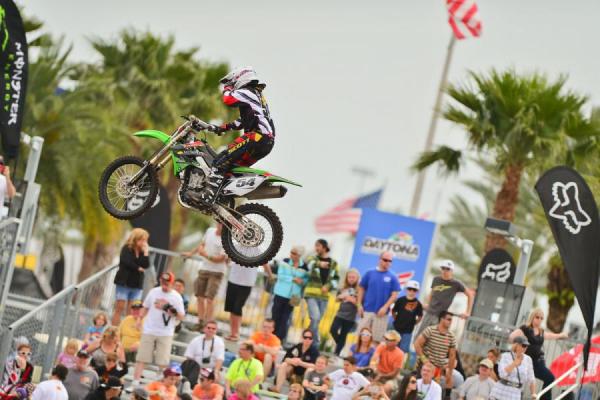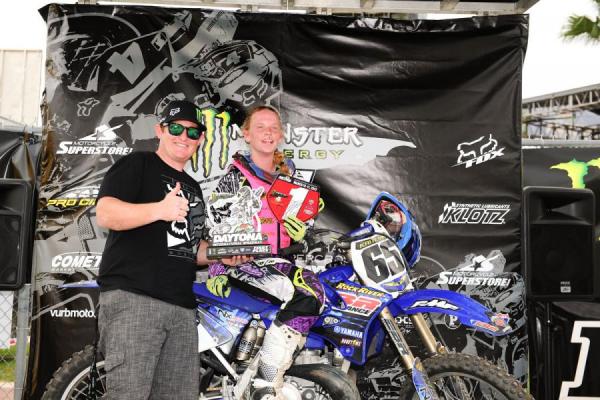 Kaitlyn Morrow won the Women's class.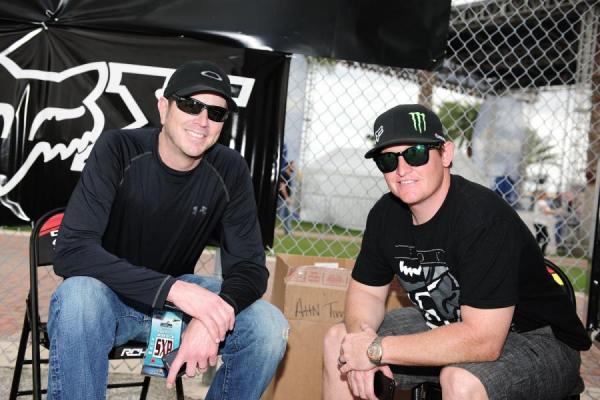 David Izer (left) and Ricky Carmichael (right) have 15 AMA National Championships between the two of them.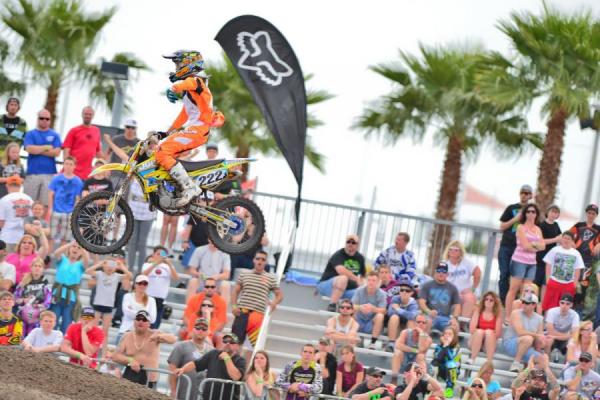 Ramyller Alves took the win in Supermini (12-16).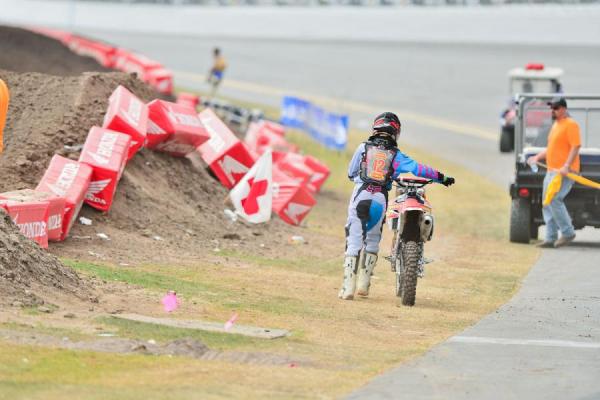 Dawson Horne suffered a DNF in Supermini (12-16). It can be a long walk back at Daytona.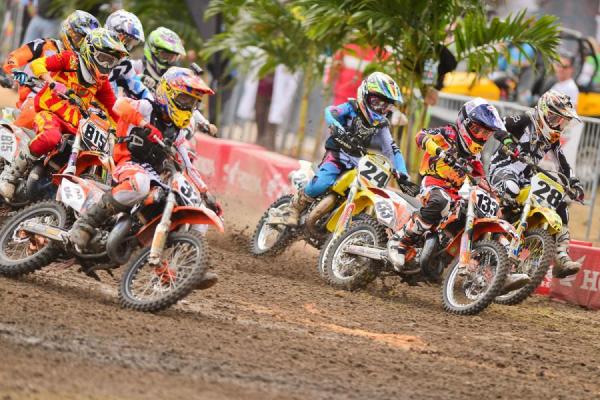 Jordan Bailey (133) grabbed the Supermini (12-16) holeshot and ended up fourth.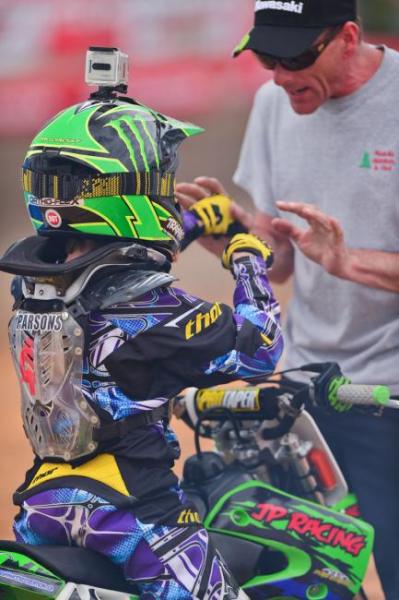 Jacob Parsons gets fired up for his 65cc (10-11) main event by punching his dad's hands. Parsons had a pretty big crash over one of Daytona's doubles in the main, but still finished.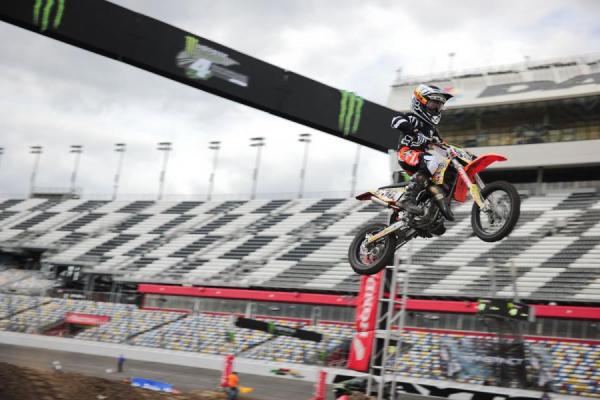 Ty Masterpool came from the tail end of the top five to win the 65cc (10-11) class going away.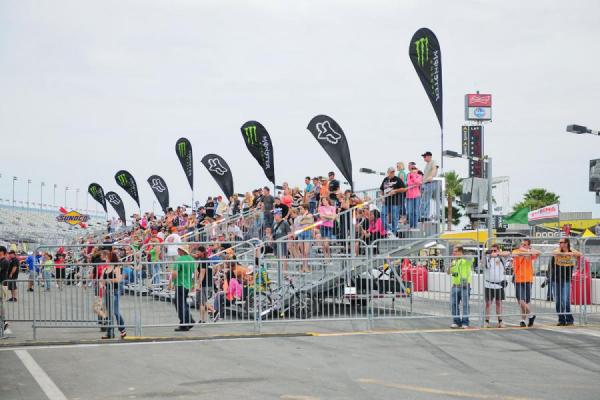 Motocross (or in this case, supercross) really is a family sport.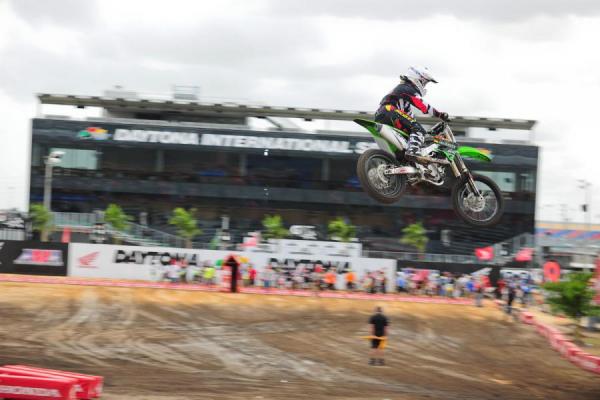 Chad Murphy dominated his heat race on Sunday and the main event early on Monday to take the 30+ B/C title.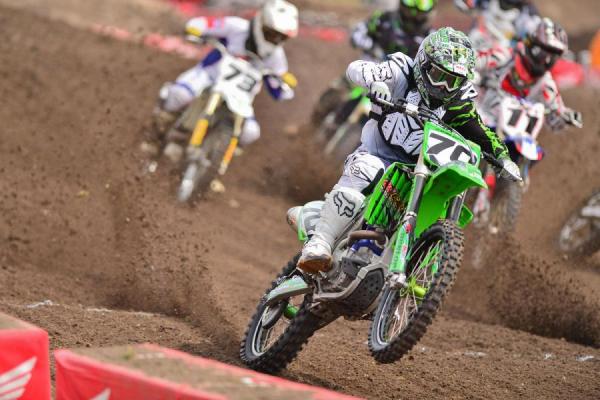 John Grewe grabbed the holeshot and led every lap of the 45+ A class main event.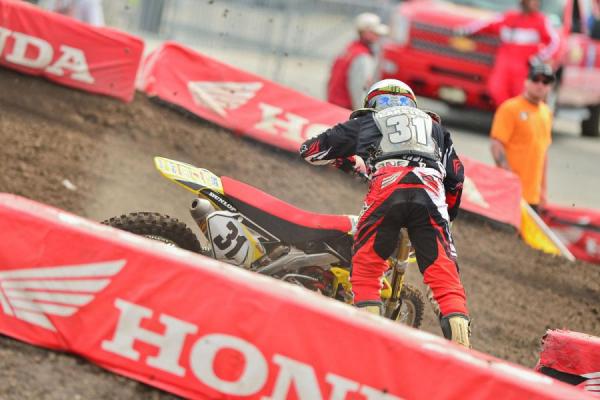 Grewe had it a bit easier than he should have in 45+ A because Barry Carsten (31) was taken out in the third turn. He still came through from last to second.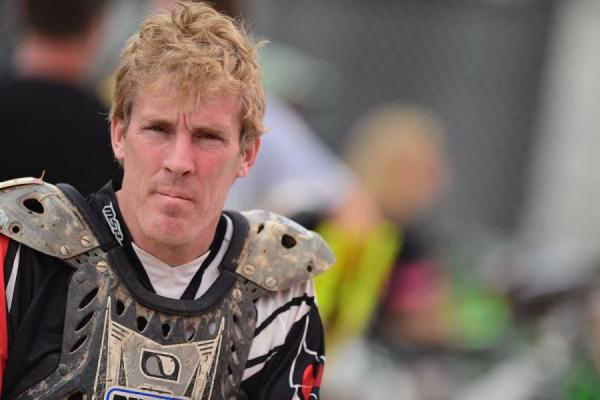 Barry Carsten is a bad dude.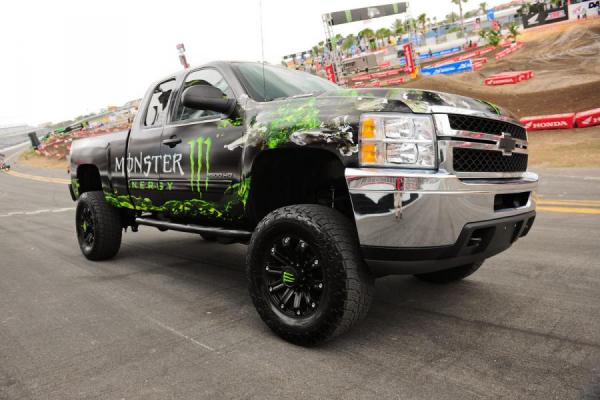 Monster Truck. Get it?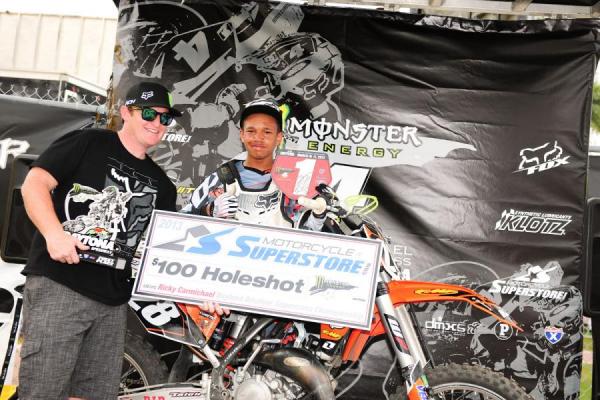 Alexander Frye absolutely dominated the 125cc Schoolboy (12-16) class, and he even earned an extra $100 for his holeshot at the start of the main event from Motorcycle Superstore.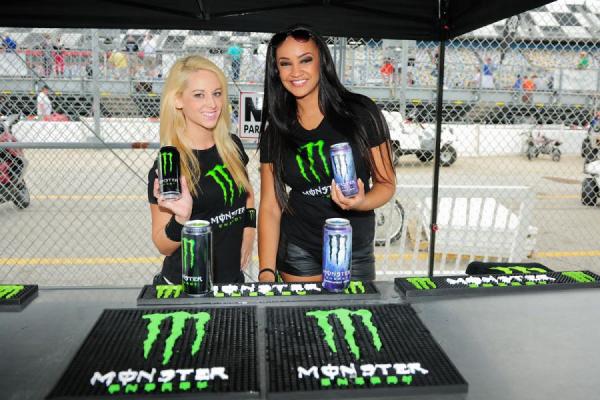 Monster Girls! Finally!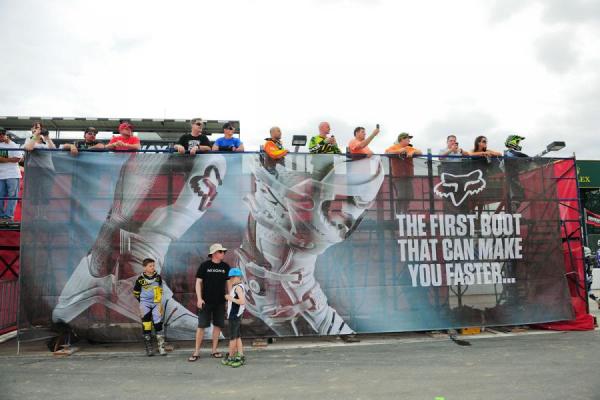 Phone-tographers stand behind the rider's area.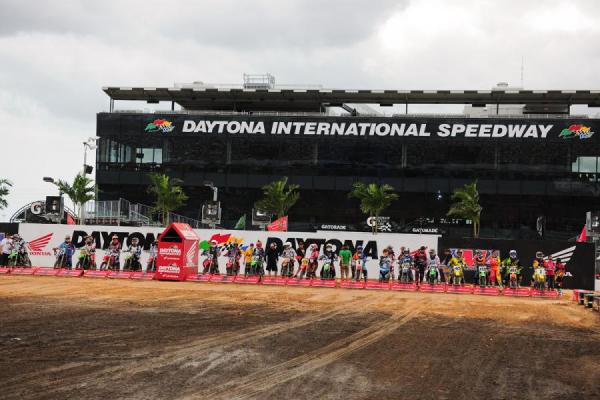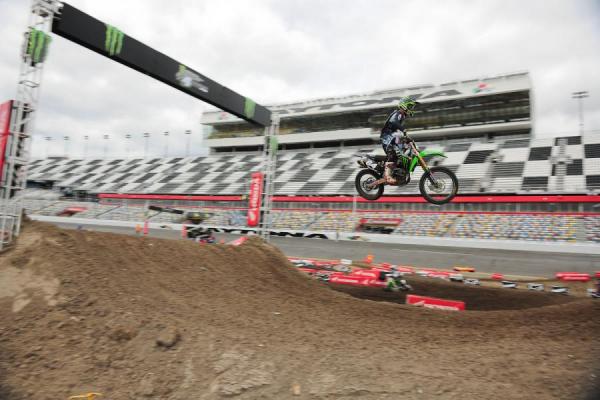 Thomas Covington finished third in the 450 A/Pro Sport class on his 250F. At one point, he ran as high as second, but went down at about the halfway point.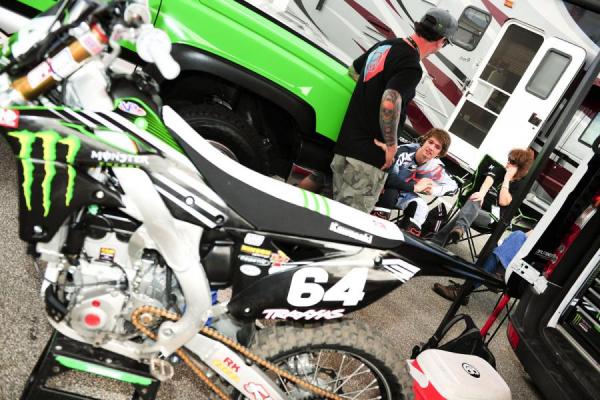 Thomas Covington awaits the 250 and 450 A main events. He's racing both classes on the same Monster Energy KX250F.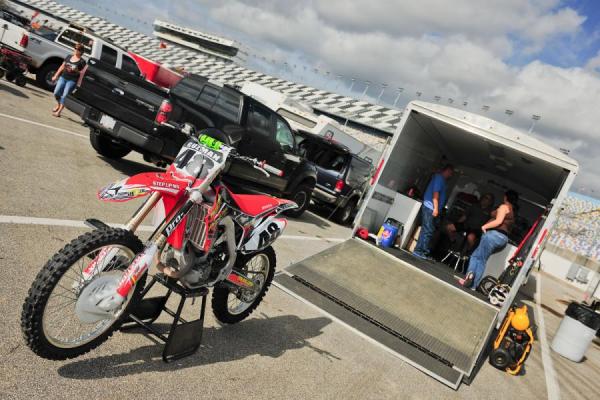 Clean and prepped: Wilfredo Guzman's bike looks factory as he awaits the College (17-24) main event.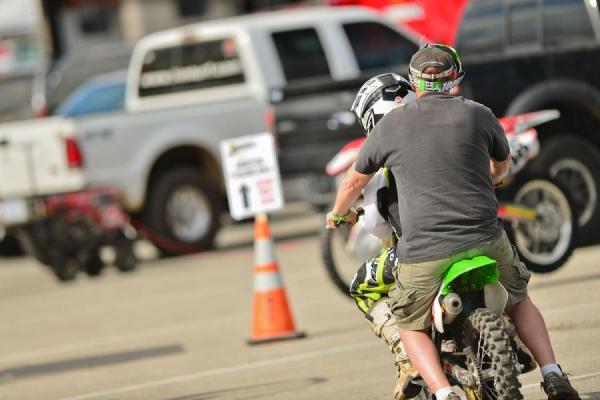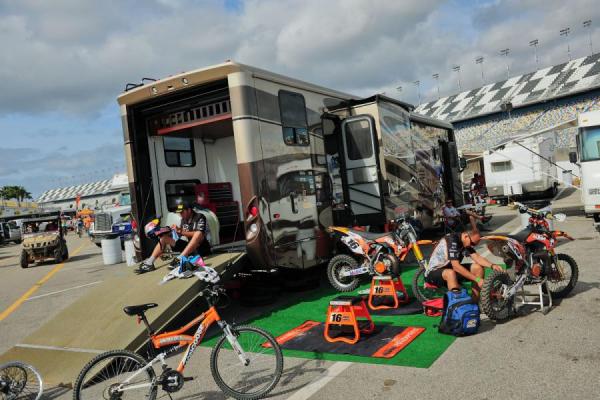 We heard a rumor that the pit setup that Enzo Lopes is running was considered by the Factory Red Bull KTM squad, but they couldn't fit it into their budget.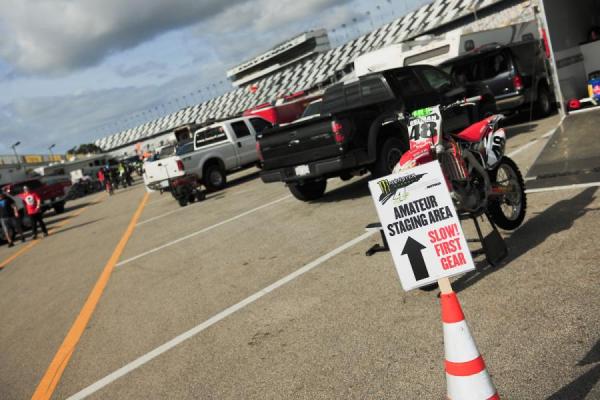 Just in case you were thinking about going through the gears in the Daytona pits...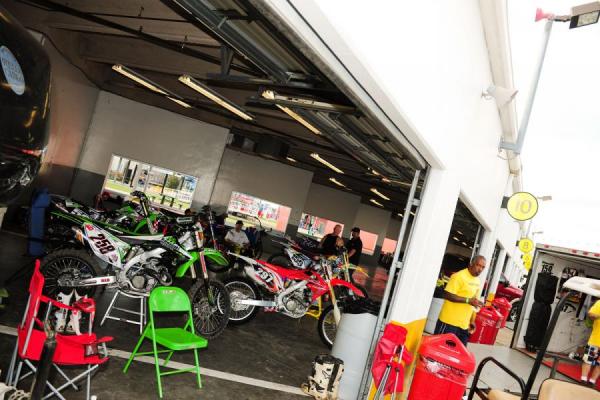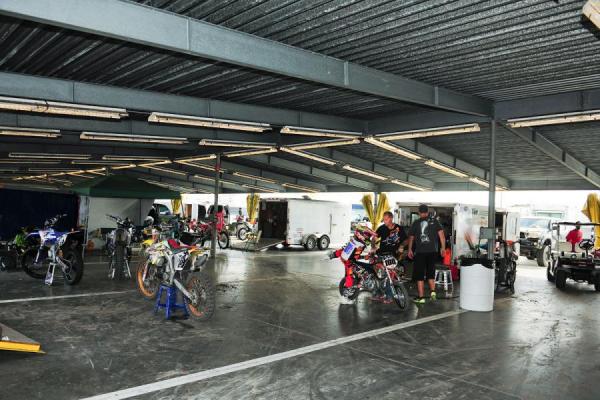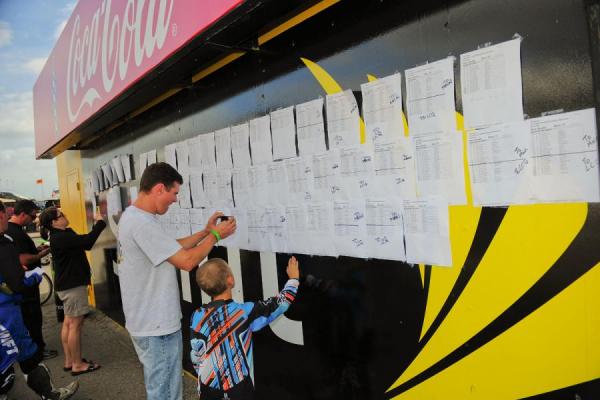 This is what forty-nine heats look like. This isn't even counting the LCQs or main events.