Following a standout amateur career, which included two titles at the AMA Amateur National at Loretta Lynn Ranch, Matt Lemoine signed with Star Racing in 2007 and immediately looked to be a future title contender after a fourth in only his second career 250SX race. But after three unfulfilled years at Star, Lemoine has bounced around, including a short-stint with the now defunct Suzuki City in 2010. Eventually landing back on a Kawasaki in 2011—the brand he raced his entire amateur career—Lemoine finished a career-high sixth overall in the East Region.
After signing with HRT Racing in 2012, Lemoine produced the fourth top-10 overall finish (9th) of his six-year SX career in 2012. But after five and a half years in the 250 class, Lemoine made the jump to the 450 for the 2012 Lucas Oil Pro Motocross Championship. Now on his fourth different team in four years—although he will be on back on Kawasakis for the third consecutive season—Lemoine is gearing up for this first full-time 450 season with JAB Motorsports. We caught up with Lemoine last night to talk about his new deal, his new class and much more.
Racer X: The ink has finally dried on your new deal with JAB Motorsports. Take us through how the deal came about?
Matt Lemoine: Yeah, it's pretty much the same kind of deal we had going last year [Lemoine rode for HRT Racing in 2012], but a couple people are out and a couple of new people are in. When it's all said and done we are really trying to build a brand and I want to help be a part of that. My dad is the team manager and has been handling the deals. Jon Mitchell with JM Racing has a lot to do with it as far as bikes and suspension and motors. Adam Smith has stepped in and kind of made the whole thing happen. SCOTT has really stepped in and will be doing our gear and goggles. John and everyone at SCOTT has been a huge help.
Explain how the team has changed from last, when you rode with HRT, to this year. Are the majority of the guys from last year still around, just with a new backer in place?
Todd Hansen was helping last year with HRT, and he has his own thing going this year. We have some new guys coming into it this year. I'm not really sure what to say … it's going to be awesome is what it's going to be. [Laughs]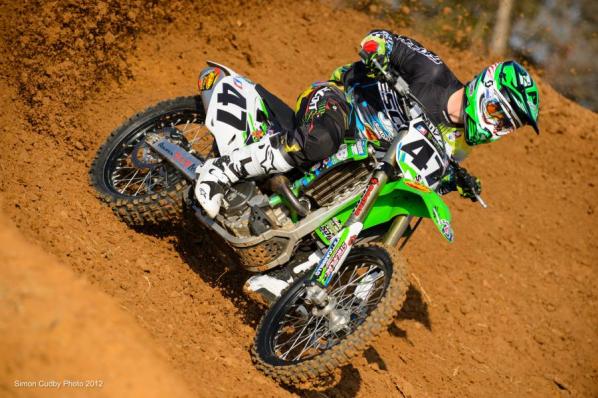 Lemoine has signed with JAB Motorsports for the 2013 season.
Simon Cudby photo
This will be your first full season on the 450 for Supercross. Did riding the 450 outdoors last season influence the decision to make the jump up?
Yeah, it definitely had something to do with it. When it comes down to the 450, everybody's bike is fast. It pretty much just comes down to training and riding fast. I feel I'm a lot smoother on the 450. I tend to ride in a higher gear and I think I just flow better on it. It's crazy because I've always raced the East Coast, and you always have that extra month in a half to get ready, but now it's crunch time. I've been training every single day and getting everything going. I feel like I've been going non-stop. It's definitely going to be a long season, so I just want to be able to stay healthy and do the best I can.
It's been a while since you have raced the West Coast tracks. What are you doing to prepare for the different soil at the west rounds?
My first two years of Supercross Lites I raced the West Region and it's definitely different. Because most are held in baseball stadiums, I feel the west coast tracks are a lot faster, whereas when you come to the east coast the tracks are a lot softer and a lot tighter. I think it will be a good thing—I'm definitely looking for something different. I'm really looking forward to racing again. And honestly, riding has really made me happy lately. I'm really appreciative to be able to ride another year, because a lot of people aren't in the same situation I'm in. So I'm really grateful to have an opportunity to ride dirt bikes.
It probably took a little longer than you wanted it to, getting everything in place, but you are locked in now. Take us through the process and how much of a mental toil it can take on you when you don't have all the pieces in place?
I've actually known for a long time, probably since outdoors. But we had to kind of keep it low-key while we tried to figure some things out and see what was available. I was really trying to do what was best for me. I could have ridden the Lites [250SX] Class again if I wanted to, but I think your career really takes off when you start racing the big guys and the 450 Class. Racing against guys that aren't going balls to the wall every corner will be a lot different and something I'm looking forward too.
Next season will be a big year for you. You have a chance to take that next step, along the lines of what Broc Tickle did this past season, for instance. Does that play into your thought process heading into the season?
The last few nights I have been watching supercrosses from last year and it's crazy when you look at the line-up of the top-20 guys—the whole list goes on and on—and they are all super talented. Although I lined up against them outdoors last year, supercross is totally different. It's something I'm really excited about and looking forward to.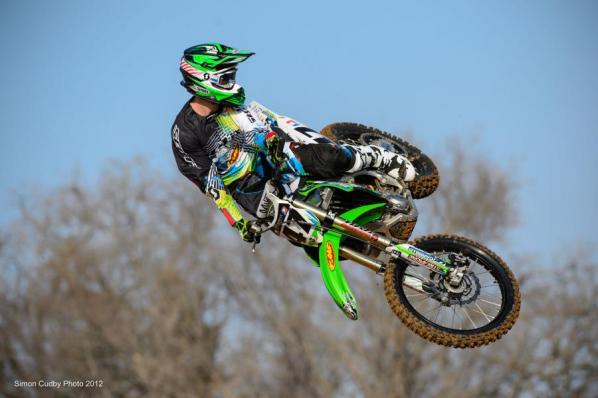 Next year will mark Lemoine's first full-time season in the 450 Class.
Simon Cudby photo
You did get to race against the likes of Stewart, Dungey, Alessi, etc. this summer, while some of the guys moving up didn't. How much has that helped you prepare for what may be the deepest class in history?
It definitely helped a lot. I've always kind of looked up to all of those guys and knowing how good they are and knowing that I was able to qualify inside the top-5 or 10 in at some rounds was insane. Being able to beat them in practice and battle with them on the track is really a confidence booster and really puts me in there with the elite riders. I definitely want to come out at Anaheim 1 and show everyone what I've got, but I also want to stay healthy. I really want to get through the season and prove to everyone that has said, "Oh, this guys sucks," or whatever, and look at them at the end of the year and laugh pretty much. [Laughs]
I don't think anyone has ever questioned your speed. With that being said, what is it going to take to put all the pieces of the puzzle together this year and contend for top-10s?
Good starts will definitely be key, and just riding smooth. The 450, especially in supercross, is so much different. You can get out of control in the blink of eye. The hardest part may just be getting into the main event. Once you do that, I don't think it will be that crazy.
Your dad played a pretty big part in your amateur career and will now be the team manager this year. What are your thoughts on working with your dad and him kind of being in charge at the races?
I've seen so many people's families that kind of get broken up because of racing. But I'm glad to have my dad in my life like he is. Without him I couldn't do a lot of what I'm doing. He goes to the track riding with me everyday. He handles so much stuff, like watering the track and stuff like that, that I don't have to worry about because he is there. Being able to have him a part of it and possible make the team bigger, it's an awesome deal.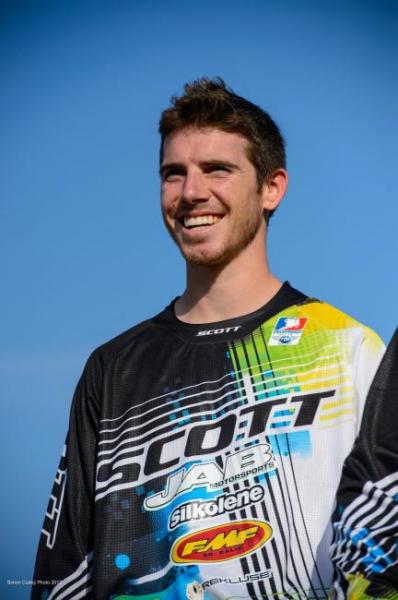 Lemoine (above) will be joined by Gannon Audette and Vann Martin on JAB Motorsports for the 2013 season.
Simon Cudby photo
You have mentioned growing this as a team. How much will having a couple of other young guys in Gannon Audette and rookie Vann Martin—who are expected to get solid results—help grow the brand?
Yeah, it's awesome. Those guys are going to be riding East Coast Lites and both are capable of some great results. Vann has been riding with me quite a bit and I've been giving him some pointers. I'm really pumped for those guys. I think we have all the pieces to the puzzle and now it's about going out and racing.
Thanks again, Matt. Who would you like to thank for helping you out this season?
I would like to thanks JAB Motorsports, SCOTT, JM Racing, Rekluse, FMF, Shoei, Alpinestars, Mika Medals, DT1, Red River Power Sports, 3D Racing, Speed Graffix, Dunlop, Silkolene, Matrix Concepts, Ride Engineering and DVS.