Lommel
Lommel

,

Belgium
MX of Nations
Motocross of Nations
Last week, we looked at the teams expected to contend for an Motocross of Nations Championship this Sunday in Belgium. This week, we look at teams in a different tier. Most of these squads pack one or even two solid riders, but lack the across-the-board talent to compete for the team win. Some, in fact, are just hoping to make the finals this year, even though each of these nations has experienced some glory lately either in the GPs or at this race itself. Here's that pack. (Click HERE to read Part I of the MXoN preview)

Australia: Lawson Bopping (MX1), Luke Styke (MX2), Todd Waters (MX3)
What a difference a year makes. Last year the Australians trotted out a veteran line-up, packed with star power. Experience played a key role for Australia last year as Chad Reed (who won a moto overall) Brett Metcalfe and Matt Moss ended Australia's long-standing struggles at the MXoN to capture the first podium in team history. A year later, injuries have shattered the Australians hopes for a repeat. All three members from last year's historic run are currently rehabbing injuries, which have forced the Aussies to go with a very young and inexperienced team. Lawson Bopping, Luke Styke and Todd Waters will all be making their MXoN debut in Lommel—not exactly the veteran leadership Australia housed in 2011. While all three had great success in the Australian MX series in 2012, none have proven themselves on a stage as grand as the MXoN.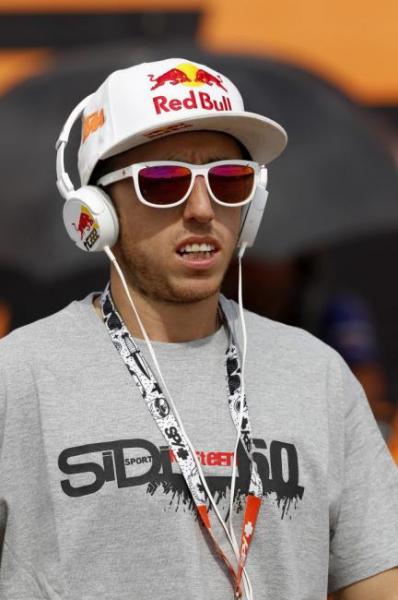 Cairoli hopes to lead Italy to a deep run at Lommel.
Ray Archer photo
Italy: Antonio Cairoli (MX1), Alessandro Lupino (MX2), Davide Guarneri (MX3)
While Italy harbours one of the best riders in the world in Antonio Cairoli, they're not packing much of an arsenal behind him. Cairoli, who's struggled at the MXoN in years past, will have to be the catalyst for the Italians, as the absence of 2008 MX1 World Champion David Philippaerts will loom large. Davide Guarneri dazzled in France a year ago, with fifth and eighth place finishes, the only bright spot for a team that imploded after Cairoli's injury. Lupino only finished 11th in this year's MX2 rankings, so they need him to put in the ride of his life. If Guarneri can bring a repeat performance with him to Lommel, and Cairoli can shake the demons of MXoN's past, the Italians could make a deep run at Lommel.
New Zealand: Josh Coppins (MX1), Kayne Lamont (MX2), Cody Cooper (MX3)
In what will likely be the swan song for the legendary Josh Coppins, who announced his retirement from racing earlier this year, the Kiwis bring a much deeper squad to Belgium than the team of Kieran Scheele, John Phillips and Joel Doeksen that failed to make the finals in France a year ago. An experienced Cody Cooper, whom many will remember from his strong performances in the U.S. a few years ago, will join Coppins. In his last year of racing, Coppins captured the MX1 title in Australia this season with Cooper finishing third. The Kiwis will look to rely on the veteran leadership of Coppins and Cooper to help groom the young Kayne Lamont, the Australian MX Under 19 Champion, who is making his MXoN debut.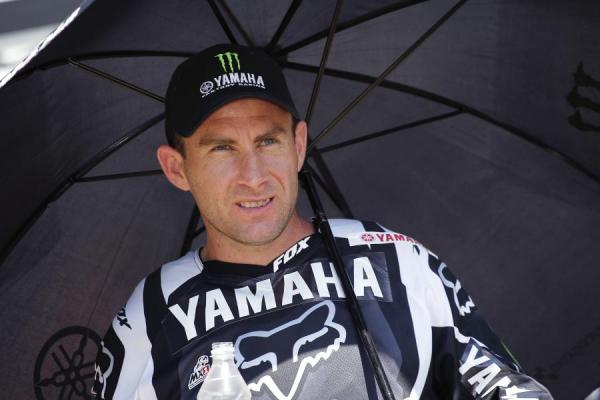 In what could be his last MXoN, Josh Coppins hopes to lead New Zealand to a top finish.
Sarah Gutierrez photo
Russia: Evgeny Bobryshev (MX1), Alexander Tonkov (MX2), Evgeny Mikhaylov (MX3)
Russia's "Next Great Hope" Evgeny Bobryshev has battled injuries throughout 2012 but began to hit his stride late in the GP season. A thumb injury has hindered Bobryshev the past few weeks, which could be the demise of the Reds if he is less than 100 percent. Bobryshev's GP counterpart, Alexander Tonkov returns to lead the MX2 charge again. Tonkov finished 17th in the MX2 Class this season, despite missing four rounds. Joining holdovers Bobryshev and Tonkov will be Evgeny Mikhaylov. Mikhaylov has had minor success in the Lucas Oil Pro Motocross Championship the past two seasons, and should be an upgrade over Sergy Astaykin who struggled mightily a year ago in France.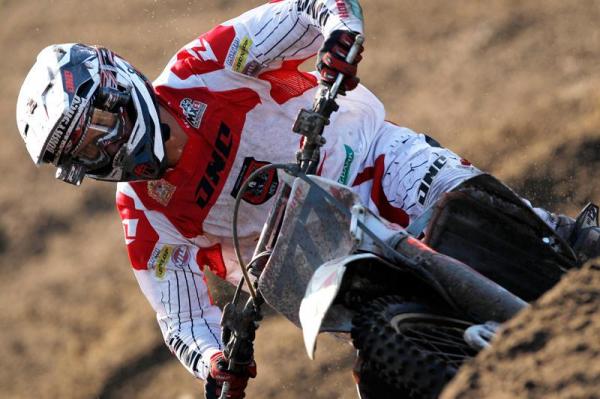 How big of a factor will Evgeny Bobryshev's injured thumb play?
Ray Archer photo
Puerto Rico: Gino Aponte (MX1), Zach Osborne (MX2), Jimmy Albertson (MX3)
Team USA…err…Puerto Rico looks to bounce back from a disappointing finish last year when they failed to make the finals. Zach Osborne, who concluded his GP career with a second place finish in the MX2 class at the Grand Prix of Germany on Sunday, is back after missing last year with injury.
Jimmy Albertson
also returns to the team after a disappointing year in the Lucas Oil Pro Motocross Championships. Joining the American duo will be Puerto Rico's own Gino Aponte. Aponte will be the key for Team PR to make the finals, as Osborne and Albertson should carry their share of the load.
Others to Watch For:
Spain: Jonathan Barragan (MX1), Jose Butron (MX2), Alvaro Lozano (MX3)

Portugal: Rui Goncalves (MX1), Paulo Alberto (MX2), Luis Correia (MX3)

Estonia: Gert Krestinov (MX1), Priit Ratsep (MX2), Tanel Leok (MX3)

Switzerland: Arnaud Tonus (MX1), Jeremy Seewer (MX2), Valentin Guillod (MX3)