On the last day of 2011, we remember some of the people–some friends, some strangers—our sport has lost in the past year. They are in no particular order, and we apologize in advance for the many others we did not include. Godspeed to all.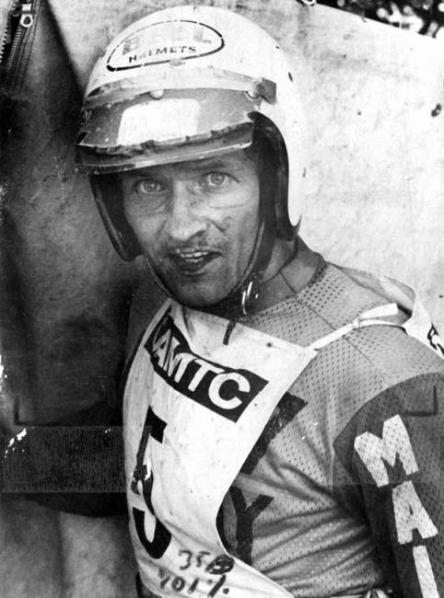 Adolf Weil
If there was a godfather of modern German motocross, it was Adolf Weil. Hailing from Solingen, he raced for more than 20 years—often against competition much younger than him—winning 14 German national titles. He was known all over the world, as he raced for the vaunted Maico factory team throughout the sixties and much of the seventies, often with that rugged look of an open-faced helmet with no Jofa mouth guard, not even a plastic face mask. He won numerous Grand Prix races, but he never managed to win a world title (he finished second in '73 and third on three other occasions). His biggest claim to fame in America was winning the 1973 Trans-AMA Series, which back then was the most important championship on the U.S. calendar. Weil was 34 by that point—ancient in motocross years. He finally returned a few years later, focusing on the motorcycle dealership in Solingen that he would eventually run with his sons Frank and Jurgen. In a twist of irony,
Ken Roczen
would become the first German rider since Weil himself to win a major AMA-sanctioned race when he captured the Las Vegas SX finale on May 7, 2011, just five days before the always healthy Iron Man of Motocross died unexpectedly at the age of 72.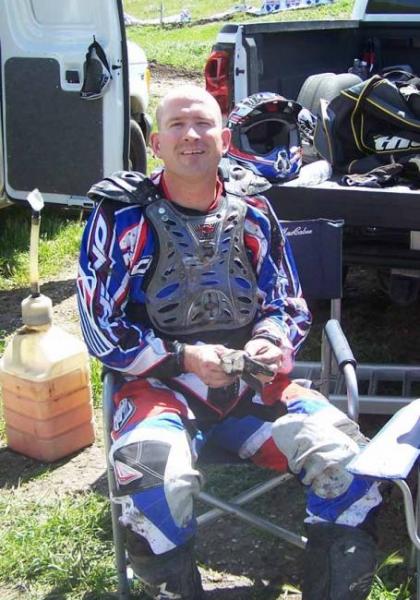 Dan Sadowski
We called him "Lieutenant Dan" as a nod to the Forrest Gump character, but in reality Daniel Sadowski was a Senior Chief Petty Officer in the U.S. Navy. He served our country for 26 years before retiring, and even though he was a seaman, he loved motocross. The staff of Racer X got to know him when he inquired about helping to build a motocross track on the Lemoore Naval Base where he was stationed, for the motocross club that he helped run. We went all in for a feature story, calling on Marc Peters and his partner Chad to bring their equipment up to the central California base, and spending a few days working with Lt. Dan and other members of the club and the Navy. We spent some quality time working alongside Dan to build a proper track for some of the men and women who serve our country, and we remained in touch long after the track was built. Dan was enjoying his new service as a loving grandpa when he died unexpectedly at the age of 48. It was just a few days before the
RedBud
National, fittingly the biggest motocross race in America and a celebration of our nation's Independence.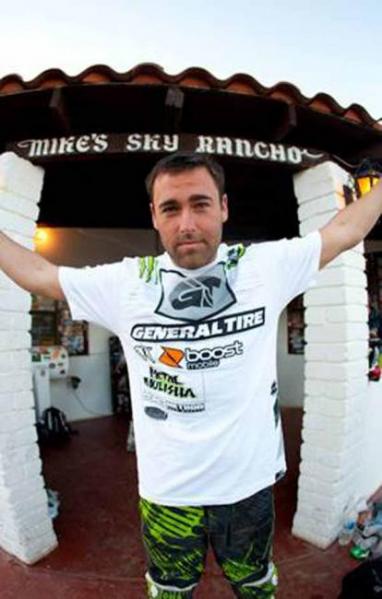 Jeff "OX" Kargola
Freestyle motocross is one of the more dangerous forms of dirt bike riding, so it was a terrible shock to all when Jeff "Ox" Kargola, a highly-respected FMX rider in the Metal Mulisha, died due to injuries he suffered while trail riding in Mexico. He was taking part in what's called the Desert Assassins' 2011 Rip to the Tip desert ride down the Baja Peninsula. Kargola lived in San Clemente, California, and had been riding since the age of 12. He was a regular at the X Games for years, winning a silver medal back in 2005 for Best Trick at Winter X. While Kargola did not build the medal collection of his fellow Mulisha members like Brian Deegan and Jeremy "Twitch" Stenberg, he was highly respected as a pure rider who simply loved to be on the bike. In recent years he was also working his way up through the ranks of off-road truck racing, driving SuperLites in the Lucas Off-Road Racing Series. He is survived by his wife Jessica.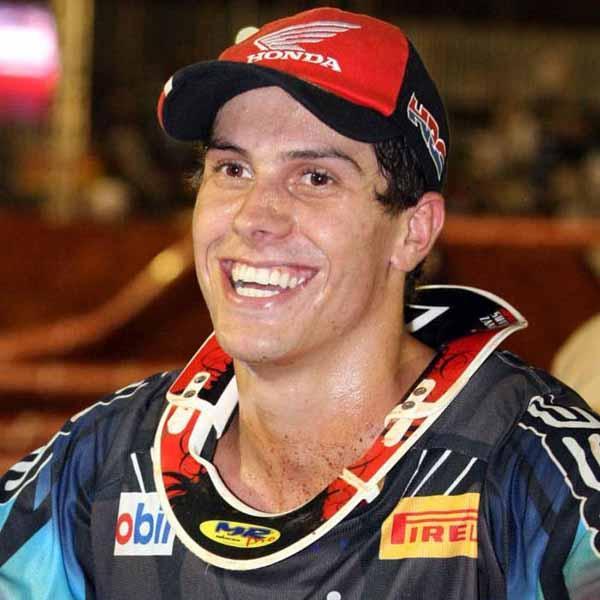 Swiam Zanoni
Swian Zanoni, 23 years old, was one of the top riders in Brazil, earning two dozen different tiles in the state of Rio de Janeiro, as well as runner-up on two different occasions in the Brazilian Supercross Championships. The hope was that the 23-year-old might one day join the FIM World Championships.  But then during a local race in the small city of Orizania, he ran off the course and apparently struck a tree, leaving him with a severe neck injury. Roberto Boettcher, an official in the Brazilian motocross federation, said in a statement, "This is a huge loss. He was representing Brazil in the world's most important motocross championship. He was carrying the Brazilian flag."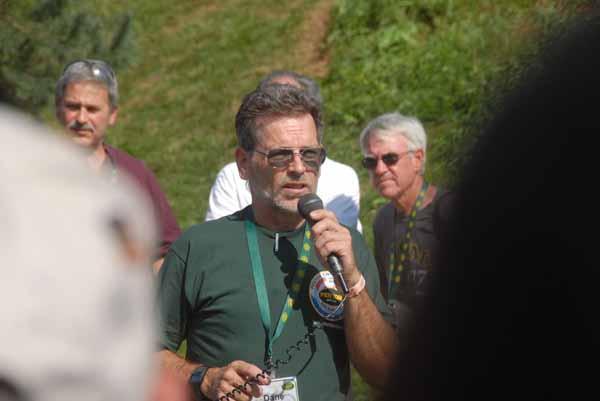 Dane Leimbach
It would not be an overstatement to say that Dane Leimbach was off-road royalty. Born into a family of fast enduro riders, in the cradle of woods racing, Leimbach and his brother Teddy battled weekly with the likes of Dick Burleson, Rod Bush, the Penton boys, Terry Cunningham, Kevin LaVoie, Mark Hyde, Jeff Fredette and more. Locally in Ohio, he belonged to the vaunted Meadowlarks Riding Club. On a global scale, he raced for Team USA eleven straight years in what was then called International Six Days Trials, bringing gold medals home on six of those occasions. When he finished racing he kept working in the industry, with both Kawasaki Team Green and the Penton Racing Products, as well as the Penton Owners Group. Then life threw a terrible turn at Dane: He was diagnosed with ALS, or Lou Gehrig's Disease—the same cruel disease that slowly took
Gavin Gracyk
's dad several years ago. In a matter of a little over a year, this strong, hard-working man was gone. Dane Leimbach was 60 years old.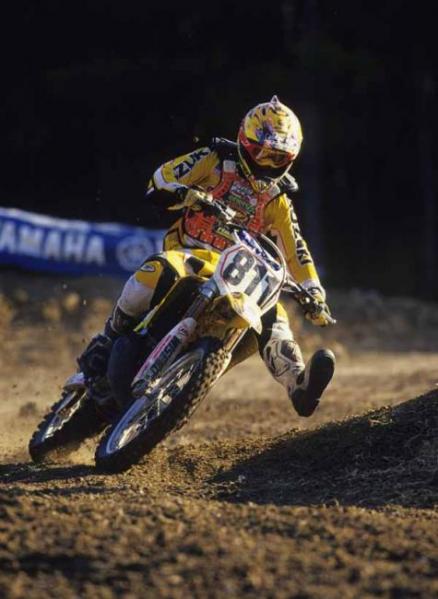 Josh Lichtle
Josh Lichtle, 23, was laid to rest in Michigan surrounded by friends, family, race fans and many of his fellow competitors. Lichtle died on July 4, two days after suffering a heat-related seizure in the waning moments of the first 450 moto at the
RedBud
National. Once one of the most promising young riders in America before injuries derailed his career, Josh was on the comeback trail as a privateer. He had grown up as a Suzuki support rider, alongside the likes of
Travis Pastrana
,
Jason Lawrence
,
Nico Izzi
and Michael LaPaglia, but he was at
RedBud
that day on his own Yamaha. His death—the first fatality of a competitor in the 40-year history of the AMA Pro Motocross Nationals—sent shock waves through the industry. It also led to greater understanding of the dangers of dehydration, hyperthermia and heat stroke. The Lichtle family has begun the
811 Foundation
in Josh's honor, attending various local and national events to help increase rider safety awareness.
The Moto: Inside the Outdoors
also put together a tribute video honoring Josh. Check it out
here
.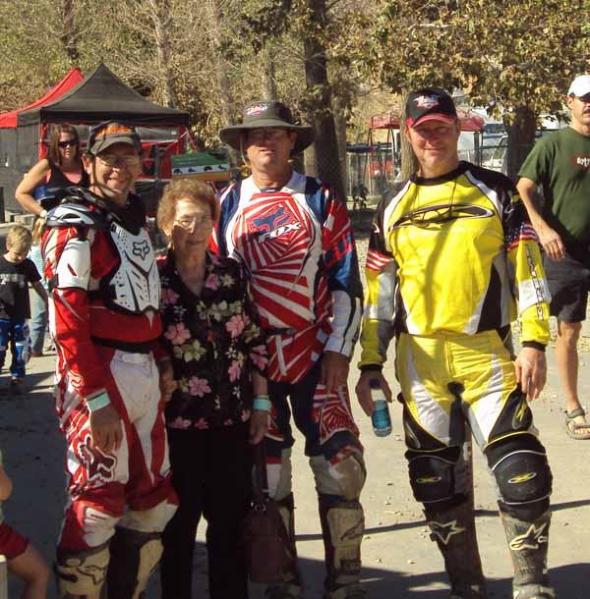 David Redmond (middle)
It's somewhat comforting to think a person died while doing what they love. Sadly, we have to think that too often in motor sports racing. But it was certainly true to David Redmond. He was a motocross rider and enthusiast for much of his life, hitting such far-off vet events as the MTA World Vet Championships in California. Redmond also raced locally as much as life would allow; he worked in the ship yards on warships and was raising two-year-old David with his wife Estelle. He could also handle any type of heavy machinery at a motocross track and even helped build Stone County in Louisiana and the old club track Skip's near Gulfport, Mississippi. Redmond passed away after suffering a massive heart attack while riding one night at CCR MX in Lorranger, Louisiana. David Redmond was 51 years old. He was also #28.
"He loved motocross," wrote his good friend and fellow racer Glenn McGovern. "He was very religious and did not fear death. I am sure he is in heaven."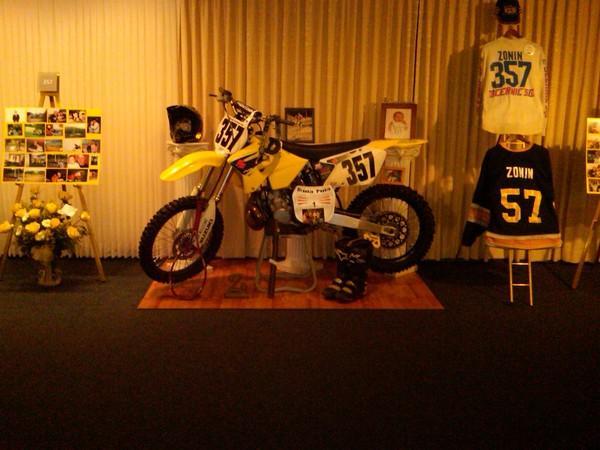 Jon Zonin
Jon Zonin was a decent, popular racer in AMA District 5, an ambitious expert who collected more friends than wins at the races. He was funny and unassuming, more at ease behind the parts counter at Cernic's Racing in Johnstown, PA, where he worked for many years, than behind any starting gate where he lined up. After awhile he quit the motocross industry for a safer and, for him, more rewarding business: he went around and washed and looked after other people's pets with his mobile grooming unit. Jon Zonin developed cancer, something no one makes friends with.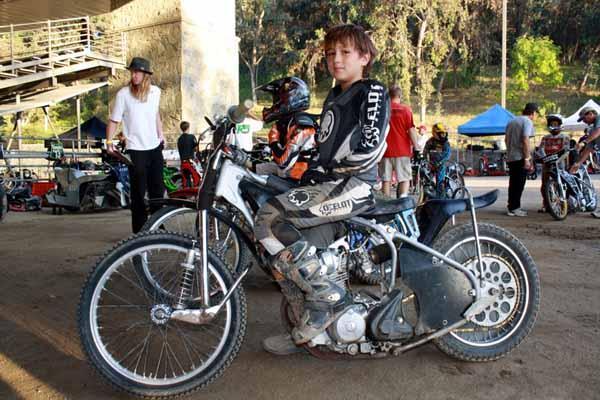 Nick Varner
Nick Varner was quite a boy. He was born just after the dawn of the new millennium, and he lived as much life as he could in the eleven and a half years that followed. He was from Southern California, born to a father who's very business was excellence in motocross. His dad Terry was a regular at all of the high-end amateur events, usually tuning the rocketships on which Mike and
Jeff Alessi
made their names as top prospects in motocross. But Nick also liked Speedway racing, and by all accounts he was quite good at it. But then he began to venture over into motocross racing in May, having been an avid practice rider for several years. His father Terry even said that Nick had put more laps in on his hero
Mike Alessi
's track that #800 himself. He even learned to drive the big equipment at the Alessi Compound out near Bakersfield, moving dirt and laying down water. But then in July Nick Varner was racing at
Glen Helen
Raceway, a spot he was very familiar with, when he went down. He did not get back up.
"Nick was rolling with Jesus so I know he is up in heaven working on the tracks up there," his father wrote soon afterwards. "We miss him so much and our hearts are ripped out but with the Lord's help and comfort we will stay involved in the sport and make Nick proud."
Nick Varner was 11 years old.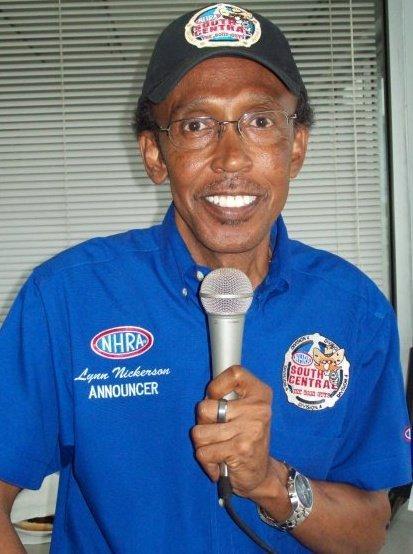 Lynn Nickerson
Lynn Nickerson probably saw and announced more amateur motocross races than anyone else. He was an enthusiast from the day he first drove into a local Texas track, and a race announcer soon after. Lynn was a man who seemingly knew everyone on a first-name basis, and the ones he didn't know were simply new, not overlooked. When he first became sick with cancer, motocross people all over the country reached into their hearts and pockets to give him all the support and prayer they could in his time of need. He was soon back in the press box, back to making every rider out there feel like he was capable of winning the Dallas Supercross. But then the sickness came back, this time with a vengeance. His wonderful voice wavered, his frame grew weak, his race was soon run. But for two generations of amateur motocrossers, and maybe every U.S.-born pro out there right now, it's Lynn Nickerson's voice they hear when they think back on the soundtracks of their youth.

Darwin Huckabee (near)
Darwin Huckabee was a fixture in the Texas motocross scene for many, many years. He was racing back in the days of Texas legends like Wyman Priddy, Kent Howerton, Steve Wise, Steve Stackable and more. He was still riding and racing past his 60
th
birthday, but then one day in October at Three Palms near Houston, Huck crashed on a double-jump he had probably cleared hundreds of times and did not get back up. He left behind his wife Eileen, his children Ronnie and Wendy, six grandkids, and countless friends and neighbors in motocross.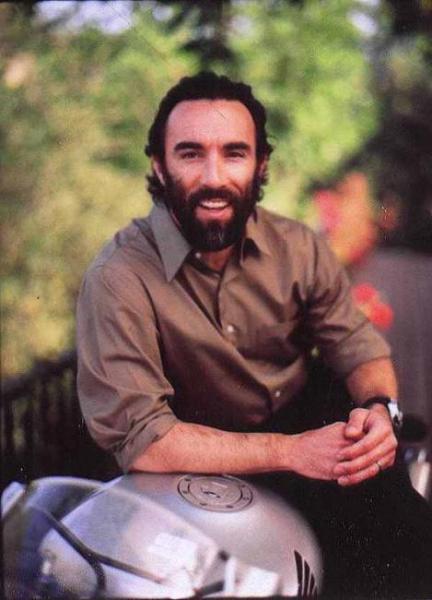 Francesco Quinn
Francesco Quinn was a member of one Hollywood's most venerable families. His father Anthony Quinn was a standout actor in the days when such highly respected fellow actors as Marlon Brando, Paul Newman, John Wayne and Sir Richard Burton were with him on the A List. Francesco did some fine work himself, most notably in Oliver Stone's "Platoon," but his true love was motorcycling.  He was more about the ride and his tool box than the roles and the box office. Any chance he got, he would rather talk motorcycling maps than cinematic scripts. He did as much acting as he needed to support his time away from the set and on the road or trail. But then he died, not on a movie set or on a motorcycle ride but rather just jogging down a road in Malibu with the youngest of his three children, apparently from a heart attack. He was 48 years old.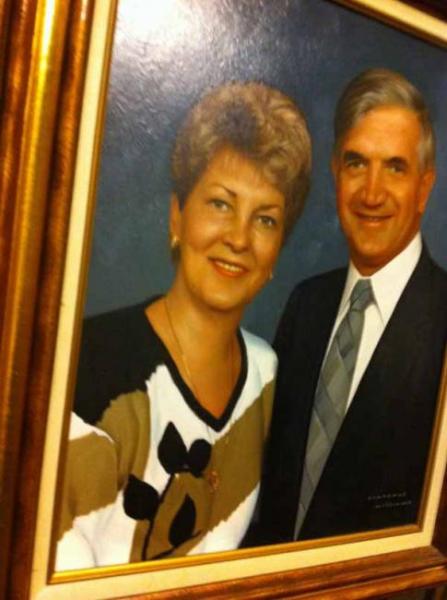 Nancy Cernic
Edith Bellora and Nancy Cernic were two women that few riders may have recognized, yet they were quietly connected to Pennsylvania motocross in ways that helped racing in the area grow over the years. It was on Mrs. Bellora's farm in Delmont that Steel City Raceway was born in 1983. She was a regular presence there at the concession stand for many years. Mrs. Cernic was the matriarch of the Cernic's Racing family, from which the Cernic's motorcycle dealerships and Pleasure Valley Raceway outside Johnstown grew. Both women lived very long and rich lives, with motorcycle racing only a small part of their experiences.
Calvin Kalicki was a professional racer from the Buffalo area who went to Highland High School in the seventies but really wanted to be a pro motocross racer. Once he graduated he went out to join the pro circuit, racing as a privateer. If you look in the Racer X Vault, you will see him with a modest 24
th
place finish at the 1979
Southwick
National, but he was a regular in the support class at Trans-AMA races and made a few main events in those difficult years of Supercross—there was no 125cc class so everyone raced together. Somewhere along the way, unfortunately, he was involved in a car crash that left him in a terrible state. For many years thereafter, he resided at the Echoing Ridge Home near Medina, Ohio, and then the Apostolic Christian Home in nearby Rittman.  He died on August 22, at the age of 53 years.
"The family would like to thank those people who touched his life so positively," his death announcement read. "Their kindness and dedication will never be forgotten, with special thanks to all the wonderful and caring people who lovingly cared for Cal."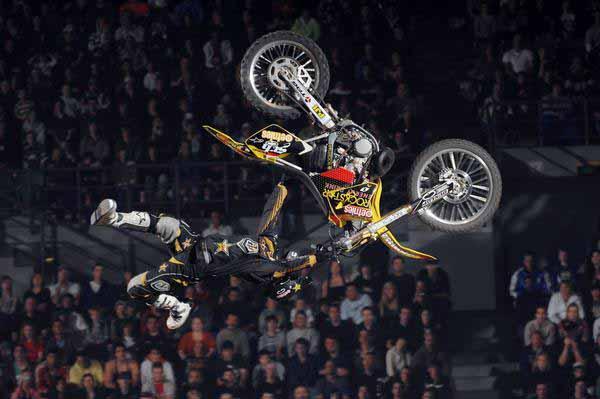 Jim McNeil
Freestyle motocross rider Jim McNeil, a well-known and highly-respected jumper from Phoenix, died during practice for a freestyle motocross exhibition that was to coincide with the AAA Texas 500 at Texas Motor Speedway in Fort Worth, a sideshow to the Samsung Mobile 500 NASCAR Sprint Cup Series. The event was part the 2011 Boost Mobile FreestyleMX.com Worldwide Tour, presented by Monster Energy. McNeil, 32 years old, was practicing on The Midway when he crashed after failing to fully complete the rotation of a back-flip. Despite the efforts of doctors on hand and medics at the nearby hospital to which he was life-flighted, he was soon pronounced dead.
Known to his friends and fans as "Jumpin' Jimmy" and "McNeil The Real Deal," McNeil made his X Games debut in 2005. From there he gravitated toward the Nuclear Cowboyz tour and enjoyed standout parts in videos like On The Pipe 5.
McNeil's death was the second in two years of a top FMX riders involving the back-flip, the prerequisite trick of the last decade. Last year Jeremy Lusk perished attempting to land a variation of the trick in Costa Rica.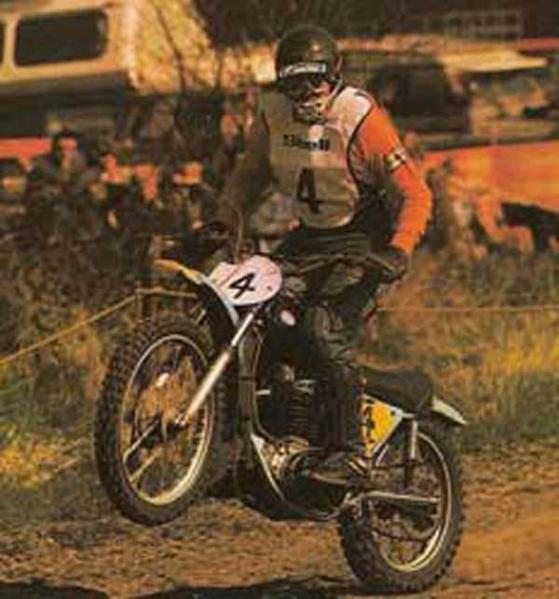 Norman Barrow
Our friend Rob Kinsey, the British motocross artist, offered this remembrance on the sad passing on Norman Barrow....
The British Motocross community lost one it's favorite sons when former CCM factory rider Norman Barrow died from a head injury, sustained whilst out mountain biking. Out riding with friend John Leece, Norman slipped off at slow speed but caught a rock with his forehead just under the helmet's edge.
Norman Barrow was a stalwart of the British & World Championship scene for many years. He rose to prominence in the Northern centre winning the regional championship several times on his trusty Greeves Griffon 380cc. A short spell on a Suzuki 400cc for local dealer Eddie Crooks was a scary time for Barrow; the TM400 he described as a bike with a light-switch power band and a permanent hinge in the frame! Norman was signed up along with other stars such as Bob Wright and Jimmy Aird to race the new CCM four-strokes. He took to the Alan Clews-designed machine like a "duck to water" and was a serious threat to win whenever he lined up.
His debut on the CCM at Doddington Park 500cc Grand Prix in 1976 ended in near disaster when the headstock parted company with the rest of the frame as he came down the jumps behind the paddock. Bike and body somersaulted down the track and to add insult to injury the flip top fuel cap opened, dumping fuel all over a non-pleased Barrow. Years later I asked him if they scrapped the frame; Norman laughed and said it was just re-jigged and brazed up for the following weekend!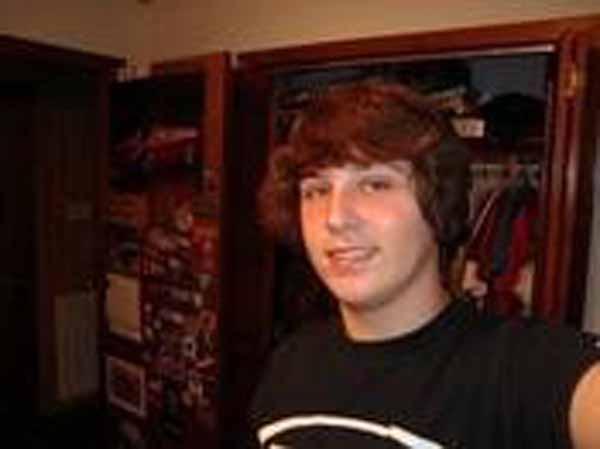 Daniel Tyler Reynolds
Norman Barrow got a lot of life and racing in. Sadly, Daniel Tyler Reynolds did not. He died on November 12 from injuries sustained while participating in a small indoor race called the Tri-State Arenacross. The event was held at the Northeast Alabama Agribusiness Center in Rainsville. According to a local newspaper, Rainsville police Chief Charles Centers called it a "freak accident," in which Reynolds lost control of his motorcycle off of a jump and slammed into the wall.
Hailing from Summerville, Georgia, Daniel was a senior at Chattooga High School. He was set to graduate in 2012, but he was already employed with Southern Engineering and Surveying. He was also an active member of Four Mile Baptist Church, from where prayers went out en masse for Daniel, who wore #316 as a nod to one of his favorite biblical passages. He was 17 years old.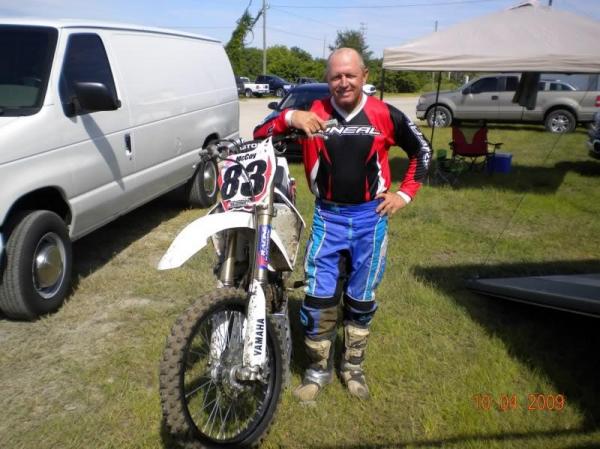 Monte McCoy
On one Saturday afternoon in November, two Florida motocross legends died. Monte McCoy and Joey Gratton passed on the same day, but in quite different circumstances. McCoy, once a winner of a 500cc Supercross main event at Daytona, was a standout in a group of very fast men that included Gratton, plus Steve Martin, Keith Oelerich, Kippy Pierce, Don "Killer" Kudalski, Karl Jordan, Mark Murphy and more. McCoy was riding at a local track when he simply fell over, likely the result of a sudden heart attack. He was 54 years old and had just gotten back into motocross after a long time away from the sport.
In the obituary for McCoy in the Tampa Bay Times, his longtime friend and racing buddy Jeff Peters said, "A few weeks ago Monte said, 'I am going to ride motorcycles until the day I die. They'll have to peel me off.' "
Joey Gratton had also gotten away from motocross, migrating over to a much faster type of racing: speed boats. The 59-year-old professional throttle man, a three-time world champion, was killed when his boat flipped during a race in the sea below Miami, making him the third man to die that week in the Key West World Championship race.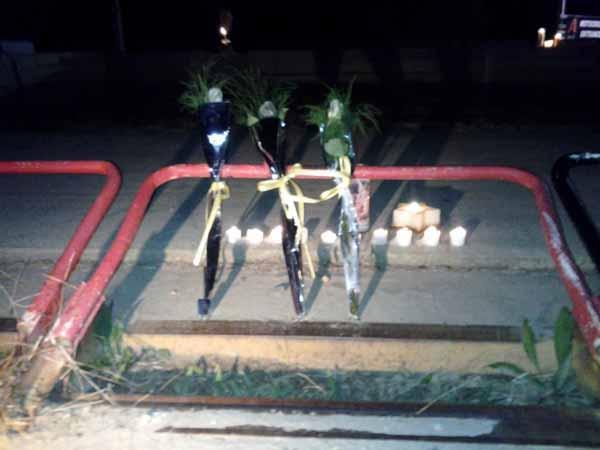 It's hard to make sense out of what happened to Ryan Patterson and his mother Dianna. They were found stabbed to death in their home in Hammonton, New Jersey. Patterson, 29 years old, was a well-known local amateur motocross racer with one goal in mind: to ride in the Red Bull AMA Amateur Motocross Nationals at Loretta Lynn's Ranch. His mother Dianna, 64 years old, was supportive of her son's racing. Both were stabbed multiple times, yet Ryan was able to reach a telephone and call 911 before he succumbed to his injuries. By the time police got to the house, according to a local newspaper report, both were dead.
That night, an unplanned memorial took place for them at Atco Raceway, Ryan's home track, with flowers placed at the starting gate.
"He loved to race, this is where he was home," said Jennifer Hatch, who helped organize the memorial. "The kid loved to be at the track, and if he could race 24/7, believe me he would."
Within a few weeks police announced that they believed the double homicide was not a random act of violence. And then they arrested one of Ryan's friends. Patrick Latko, 32, was charged with both murders. Police were able to help identify him by photos Latko placed of himself and Ryan Patterson on his Facebook page, posted on the suspect's Facebook page the day after the Pattersons were murdered.
Patrick Latko's bail was set at $2,000,000 cash.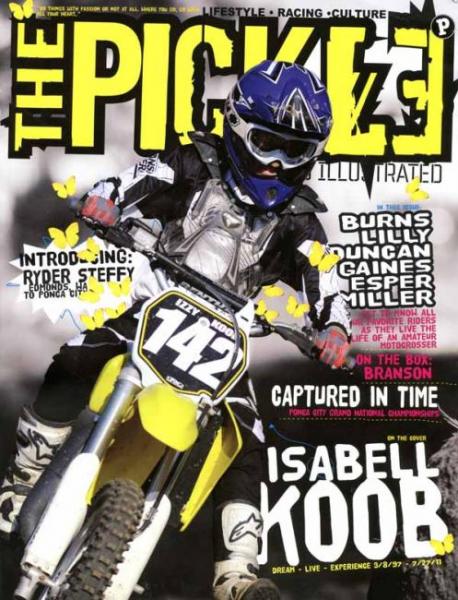 Isabell Koob
Isabell Koob, from Sioux City, Iowa, was killed in a first-turn accident at the Ponca City NMA Grand Nationals. She was 14 years old. Carly Rauba wrote this poem in dedication.
Here's to Isabell Koob: The Angel Riding On
7/30/2011
My angel muttered in my ear today
As I read the news before me
So hurt and sad and shocked with pain
And I didn't even know her
The gate has been dropped once again
And a soul has gassed on through it
Never thinking the surface would change
From dirt to Heavenly clouds above
I look at the calendar on my wall
Looking at the crossed-out days of past
Counting down the day to my birthday coming
As my stomach's knot tightens from selfishness
This soul will no longer see another birthday
Instead, she will be gazing at the Earth below
Smiling, she will send a gust of wind
To blow out her 15 birthday candles
My angel whispered in my ear
And told me her angelic spirit's on Earth
One wing wrapped around loved ones
And the other wrapped around her passion
She can still ride forth to continue her dreams
She can ride over any mountain and sea
She can ride over any ocean or desert
Flying eternally free
My angel assures me in a serious tone,
"Isabell Koob is not gone.
Hear the throttle in the distance?
She's just starting to have her fun."
I gaze into the sun dipping into the ocean
And a lineup of faces appear at a gate
Isabell is determined and hungry to race
As she blasts off with the league of angels
-   Carly Rauba
We know there are many others who left us this year, and we invite you to pay tribute to them