Andrew Short's 2012 racing plans are now known—he's the first rider to join the much-rumored-about Larry Brooks/Jeremy McGrath Honda team. This puts Shorty back on the CRF450R he loved so much. Most of the team details are still being worked out, and even Shorty doesn't know about sponsors or a potential teammate. We rang him up to find out what he does know.
Racer X Online: Explain what is happening here. You have a ride set for next year.
Andrew Short: Well, first off, I'm departing Red Bull and KTM, and I want to thank those guys. They're a good bunch of people, and I had a lot of fun over there, especially with Frankie [Latham] my mechanic. It was a good year, but I'm really excited to go back to Honda to work with some old and some new people. It's a great bike and I'm looking forward to getting some holeshots again. And I'm looking forward to working with Larry and Jeremy. Jeremy was always my hero growing up, and still is to this day, and Larry, who has been very successful in the past.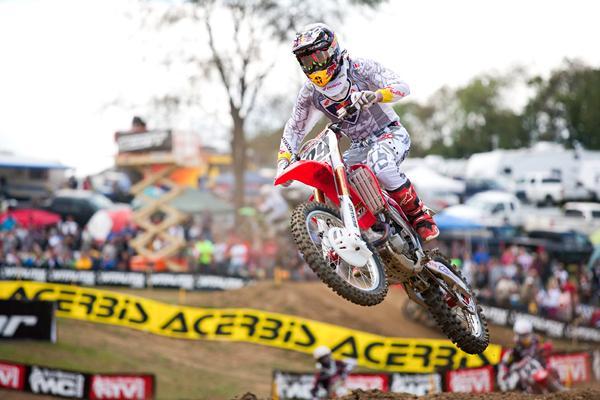 Short returns to Honda for 2012.
Photo: Andrew Fredrickson
We've heard rumors about this team for a long time. Larry Brooks and Jeremy McGrath are running it, but you will have factory Honda support?
Yeah, Honda has a big role in this team. For me, I kind of know how this program works. I rode Hondas for six years, and I believe it's the best bike out there. That was a key element. And Jeremy's relationship with Honda is very close, so it goes hand in hand that he would work with them, and I have a relationship with Honda as well. I can continue where I left off.
The first thing people are going to think when they hear Brooks and McGrath running a team is, "That's going to be a supercross-only team!" Is that true or not?
No. They are committed to both, supercross and outdoors. That was one of the first questions I asked as well, motocross is obviously very important to me. Colorado is one of my favorite events of the year, and the whole motocross series is great. I think they recognize the fact that it's a big part of racing, for their sponsors, the team and the goals they want to achieve.
You broke your elbows at the end of the summer. Are you even able to ride right now? And what does this say about this team, to hire you anyway even though you ended the year injured?
No, I can't ride right now, I need a few more weeks. I should be able to ride supercross the first of November, so I'll have two months to get ready. I think they've seen what I've accomplished in the past, and those two are some of the best coaches in the business. I think they can help me get to the next level, and I think they recognize that if I get back on the 450, they believe I can make that last step. Honestly, I haven't been at the same level as the guys who have been winning, as far as speed. I honestly believe in my heart and my mind that Larry and Jeremy can help take me to another level, and try to get some wins. Eventually the goal is a championship, but you can't even think about a championship until you win a race—and there are five guys right now who are incredibly fast, and I need to go to another level to win races against them.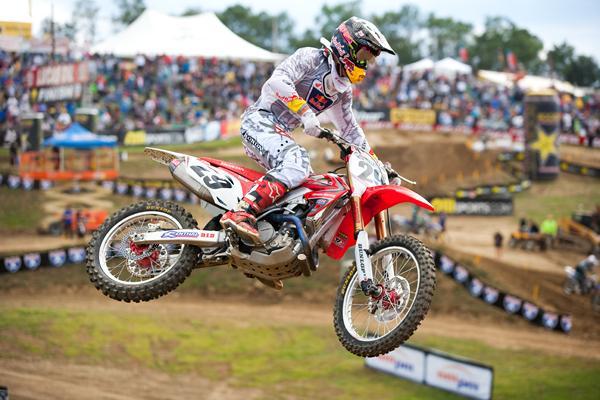 Short is the first rider on the new Brooks/McGrath Team.
Photo: Andrew Fredrickson
How much do even know about the team? Do you know if there will be a teammate? Do you know much?
Basically, all I care about is, I want to work with my hero, Jeremy, and Larry, who, I don't even know how many championships he's won, but I know it's a lot. Next to Mitch Payton, he's one of the most successful team managers in the sport. And I know what I'm getting with factory Honda bikes—you can't get any better. That's all I cared about and that's about all I know about the team right now. I'm getting older, and I need to do everything I can do to make myself better as an athlete. I think this team gives me the opportunity to do that.