Deegan Downs Mirra at Ellis Mania
September 22, 2011 9:15am
LAS VEGAS
- X Games RallyCross Gold medalist and Metal Mulisha founder Brian Deegan took to the ring this weekend in Las Vegas, defeating X Games BMX champion Dave Mirra in Saturday night's title match at EllisMania 7.
The match, which was the longest fight of the night and one of the most entertaining, took place at The Joint inside the Hard Rock Hotel and Casino in front of a crowd that was on their feet for the entire fight. Judges were unable to make a decision after Brian and Mirra battled for three 3-minute rounds. Brian won by decision in a winner-takes-all fourth round. The fight was close throughout, but Brian stayed more aggressive, with Mirra trying to counter Brian's punches as the two went back and forth attacking each other. In the end it was the multitude of combo punches to the body and head that allowed Deegan to win the closely contested match.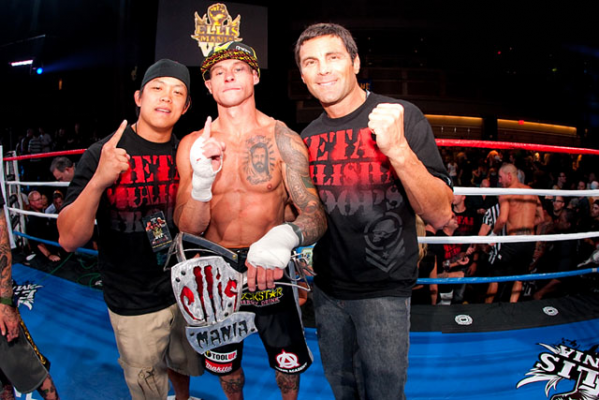 Brian stated, "This was one of my gnarliest fights I've ever had. You couldn't find a better match up than Dave Mirra across the board. He put up an extremely tough fight and I have nothing but respect for that. We both worked hard and it showed. From what I hear this was the fight of the year! Thanks to Tom Patti for coaching me through this. Thanks to Charles Doa of Icon Sports Alliance. Thank you to my sponsors Rockstar Energy Drink, Metal Mulisha, Octane Academy, Makita, ToolUp.com, and Motegi Wheels. And Thanks to Iron Mike Tyson for giving me the extra pointers I needed. In the end it was a fun event for great charities and Dave and I put up a bet with our money going to the winners charity so I feel good about that as well. Thanks to all the boxing, fitness and fight gyms that let me train there, what an epic journey!
All proceeds from the main event were given to charity, with Brian fighting for The Loma Linda Children's Foundation. The Loma Linda Children's Hospital serves a population of 1.2 million children in Southern California and is a major pediatric teaching facility for Loma Linda University School of Medicine, School of Medicine, School of Nursing, and other health professionals.
Donations can be made at www.llu.edu/giving/DeeganforKids.
[removed][removed]