The Wick 338
Southwick

,

MA
Moto-X 338
Lucas Oil AMA Pro Motocross Championship
Southwick is the most unique track on the circuit. While other tracks have slowly evolved by mixing more sand into their surface, Moto-X 338 is still the only pure sand track in the Lucas Oil AMA Pro Motocross Championship, and, Southwick sand is unlike any other sand anywhere else.
And there are three riders who really seem to like it. Tyla Rattray, Justin Barcia and Brett Metcalfe have logged some of the best AMA Motoross races of their careers at this track, and they'd love to do it again.
Barcia and Rattray have owned the 250 class at this track for the last two years. In 2009, Barcia recorded his first (and still only) career overall MX win, netting 1-3 scores for the victory. On the same day, Rattray won his first career AMA MX moto, going 6-1 on the day for second overall.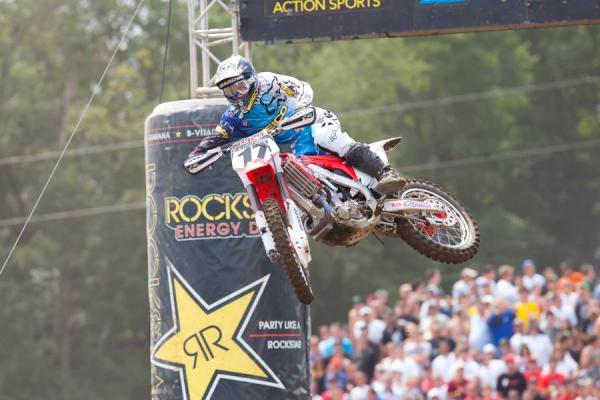 Can Barcia get his first 450 win at Southwick?
Photo: Andrew Fredrickson
Last year, they flip-flopped in the results, with Rattray taking the overall with a 2-2, and Barcia finishing second with 4-1 scores. Rattray's win was especially big since he had to skip the birth of his first child in order to race—sticking around definitely paid off!
Rattray could really use a win this weekend, as a big crash in the second moto at Unadilla has left him over 40-points down in the championships standings. Rattray, following in the footsteps of fellow South African Grant Langston, just flies in the sand. And, we all know that Styla never gets tired. You think that might help on this track?
As for Barcia, he's now on a 450, and after giving Ryan Dungey a great run at Unadilla, he'll be looking to challenge the favorites again this weekend. Barcia's wide-open style works on this track. He's not much for throttle control, which is an issue on slippery hard-packed stuff, but not here. And Barcia literally grew up logging laps on this track, back to his 65cc days. The only question is if he's strong enough to go the distance against the ultra-fit leaders of the 450 division for two motos on a track this rough.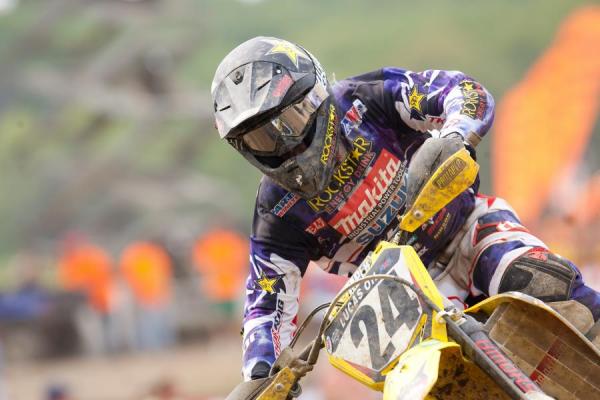 Metcalfe had a moto win in the bag last year at Southwick. Can he do it again in 2011?
Photo: Andrew Fredrickson
Finally, there's Metty. Metcalfe absolutely, positively had a moto win in the bag here last year until he ran out of gas on the last lap. It's not the only time he's been close to victory on this track. Back in 2006, while riding for Yamaha of Troy, he lost the overall by one point to Team Honda's Andrew Short, with a 3-2 to Short's 4-1. He missed the 2007 race with an injury, but went 3-2 in 2008 and 4-2 in 2009. Basically, Metty is in the hunt every time he races at this track.
All three of these riders could really use a victory to salvage their season. Looks like Southwick is here at the right time.