Subscribe and get a Free One Industries T-shirt!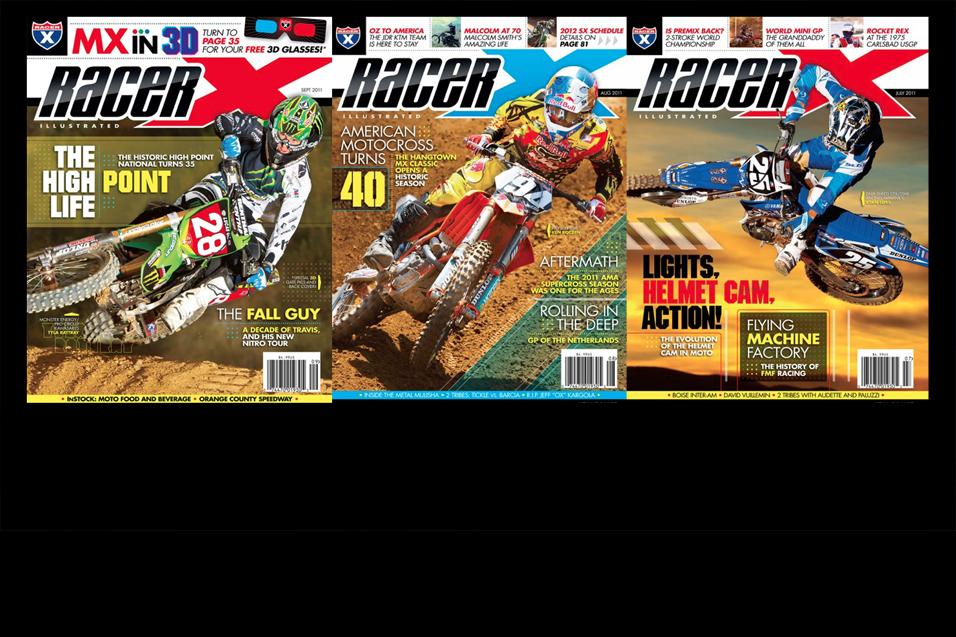 Don't worry about going to the grocery store to pick up the newest issue of Racer X - get it delivered right to your mailbox (or inbox). For as low as $9.98 we will send you one year (12 issues) of Racer X plus a free One Industries t-shirt!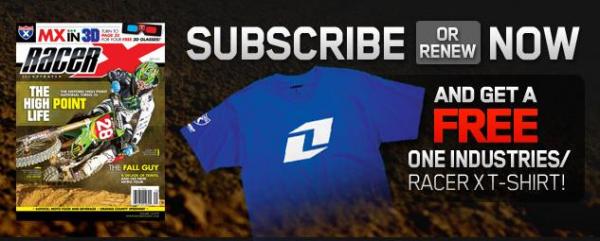 If you're not already subscribed to Racer X, now is the time! Every month we publish the most in-depth magazine in the sport. Each issue is packed with photography and stories that you will not find anywhere else. (Content in our magazine is completely different than content on our website!)
Don't miss your chance to get your favorite magazine and this awesome t-shirt! Subscribe Now!